Why Netflix's First Look At One Piece's Live-Action Cast Has Fans So Divided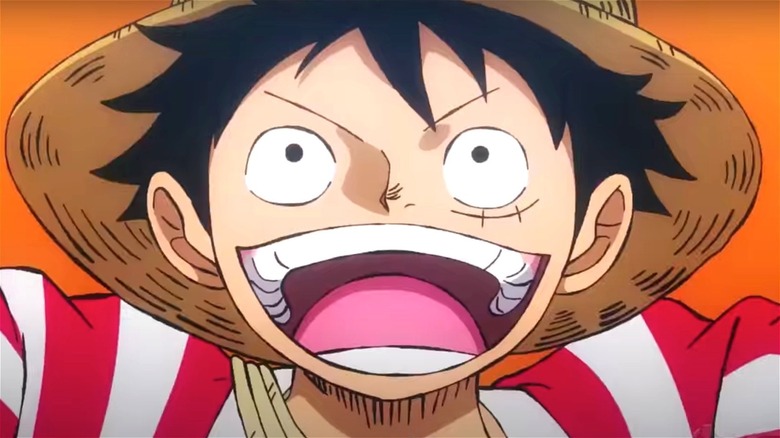 Toei Animation
Netflix seems to be in the business of taking beloved anime shows and turning them into live-action experiences for a wider audience to enjoy. It seems to be paying off somewhat. Just check out this recent first trailer for the streamer's "Cowboy Bebop" live-action show on YouTube. Fans overall seemed to respond well to the trailer, with over 100,000 upvotes compared to only 10,000 downvotes. So it makes sense that Netflix would attempt to adapt other popular anime, including this upcoming adaptation of "One Piece."
"One Piece" might be a bit more difficult of an adaptation for Netflix, given its scope and longevity as an anime and manga. The anime, for instance, is nearing 1,000 episodes and has been airing since 1998. It focuses on a ragtag group of pirates who sail the high seas looking for the One Piece, a treasure that will allow Captain Monkey D. Luffy to become Pirate King. It's quite the undertaking for Netflix, and the streamer finally revealed a first look at the cast of the forthcoming live-action series. 
Predictably, the reveal has divided the fandom.
One Piece fans have opinions about how their favorite characters should look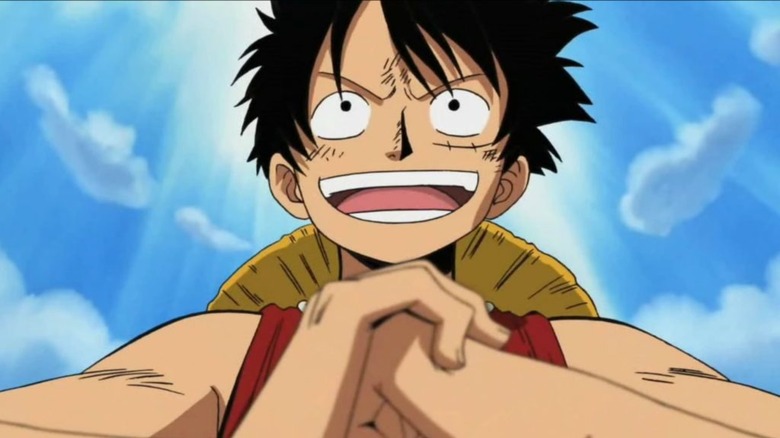 Toei Animation
Over on the Netflix Geeked Twitter account, a video was posted officially revealing a first look at the cast of Netflix's live-action "One Piece" show. The cast includes Iñaki Godoy as Monkey D. Luffy with Mackenyu, Emily Rudd, Jacob Romero Gibson, and Taz Skylar filling out the rest of main pirate crew. Needless to say, as with any adaptation that brings animated characters to live-action form, some of the fan response to the casting news is divided at best.
User @dmunoz_I was positive about the news, posting, "This looks so good, omg this actually LOOKS GOOD. OMG, OMG, OMG, OMG." 
User Love, Me echoed these sentiments, though remained a bit more cautious: "I still can't imagine how they'll pull out #OnePiece in a live action adaptation, but I'm on board with the cast."
Obviously, not all fans were as happy. "Look how they massacred my boys," wrote user @cursedchucky, with an accompanying gif from "The Godfather." 
User @Adriana53540303 was equally disappointed, tweeting, "I was expecting the worse... And I am still disappointed... Awful cast... I hope this never gets released."
Most of the other comments on the thread were somewhere in between maintaining positivity and fearing that Netflix would mess up "One Piece," so it definitely seems like a mixed response for the reveal. Whether or not Netflix can turn that around in the coming months remains to be seen.