Dynasty Season 5 - What We Know So Far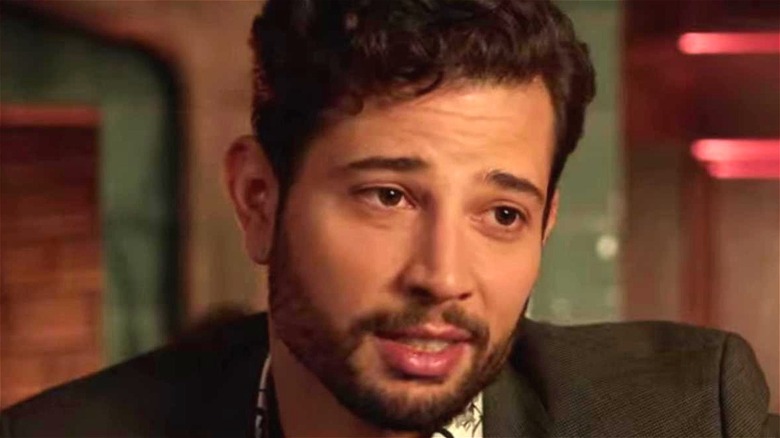 The CW
The CW's "Dynasty" revival has provided the network with some great streaming numbers. While the glossy soap is notorious for landing at the bottom of the heap in live and same-day ratings contests (per Variety, the show's third season hit a ratings low at 0.1 in 2021), "Dynasty" is actually a huge international and streaming hit (per FanSided). 
Because The CW owns the show and licenses it out to streaming platforms like Netflix across the world, it's highly profitable for the network to keep it going. Basically, you can call the show a blockbuster for the modern era, while its mothership series, which was broadcast by ABC, was more of a cultural phenomenon and ratings hit back in the 1980s (via ClassicTVHits.com).
All of those international streamers make the announcement that "Dynasty" has been renewed for its fifth season a no-brainer (via Deadline). The Carringtons and the Colbys will live to see another day, but what will those days bring? When will you be able to watch it? And who will star in the fifth season of "Dynasty"? Here's what we know so far about Season 5.
When will Dynasty Season 5 be released?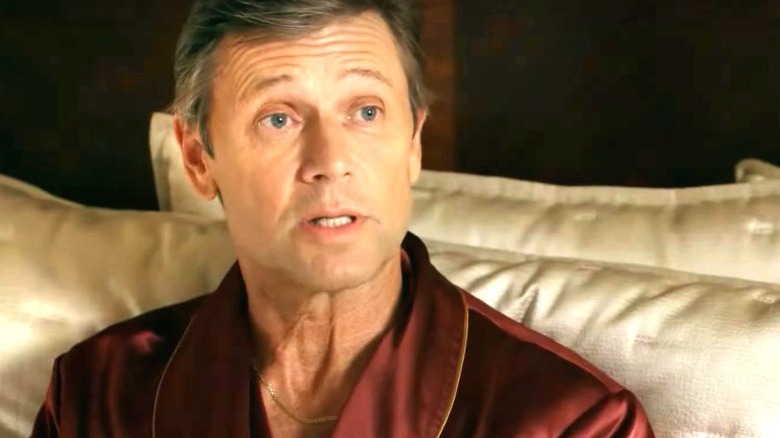 The CW/YouTube
The question of when Season 5 of "Dynasty" will premiere is a bit complicated, as technically, it already has. December 20 saw the release of two episodes of the new season – "Let's Start Over Again" and "That Holiday Spirit" — that gave fans some resolution to the Season 4 cliffhangers. However, those episodes were just a tantalizing appetizer for the full season. So, when will you be able to get your eyes on the rest? 
Per Netflix Life, Season 5 of "Dynasty" will resume on March 11, 2022. The series will air on The CW, and is expected to also drop new episodes on Netflix about a week after their initial premiere. As with previous seasons of "Dynasty," there will be 22 episodes total (although, with two already in the can, that means just 20 are left in the season). If you're worried that the premiere for the rest of Season 5 seems out of reach, you can always go back and watch the first two episodes to tide you over. 
Who will star in the fifth season of Dynasty?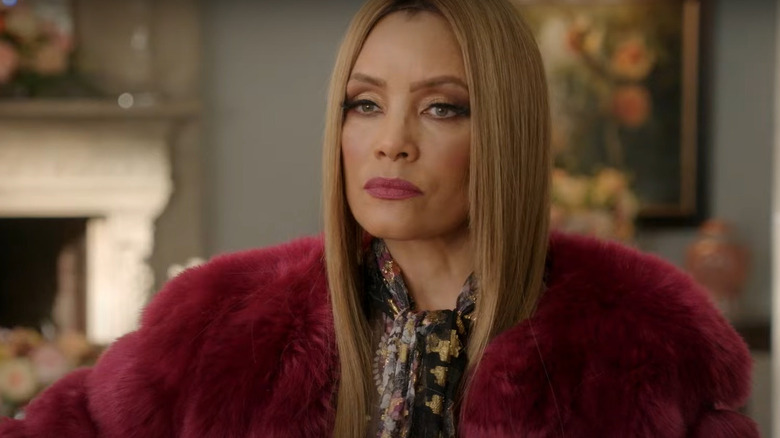 The CW/YouTube
First, the good news: it appears that The CW's "Dynasty" has broken its Cristal curse. After going through four seasons with three different actresses playing the young wife of Blake Carrington (Grant Show) and the rival of Alexis Carrington (Elaine Hendrix), it appears that the series has finally latched onto the right recast. Daniella Alonso, who settled into the role in Seasons 3 and 4, will apparently be back for Season 5. 
The rest of the regular cast — including Show as Blake; Hendrix as Alexis; Elizabeth Gillies as Blake's scheming daughter Fallon; Sam Underwood as Adam Carrington, Blake and Alexis' son; Rafael de la Fuente as Sam Jones; Geovanni Gopradi as Roberto Flores; Sam Adegoke as Jeff Colby; Robert Christopher Riley as Michael Culhane, Fallon's chauffeur and on-again, off-again lover; Michael Michele as Dominique Deveraux; and Adam Huber as Liam Ridley, Fallon's true love — will all apparently be back for Season 5. 
They'll be joined by Eliza Bennett, who will become a regular in Season 5 after recurring as Amanda Carrington in a few episodes of Season 4 (via Deadline). The daughter of Blake and Alexis, Amanda was raised in Europe and becomes a friend to Fallon.
What will Dynasty Season 5 be about?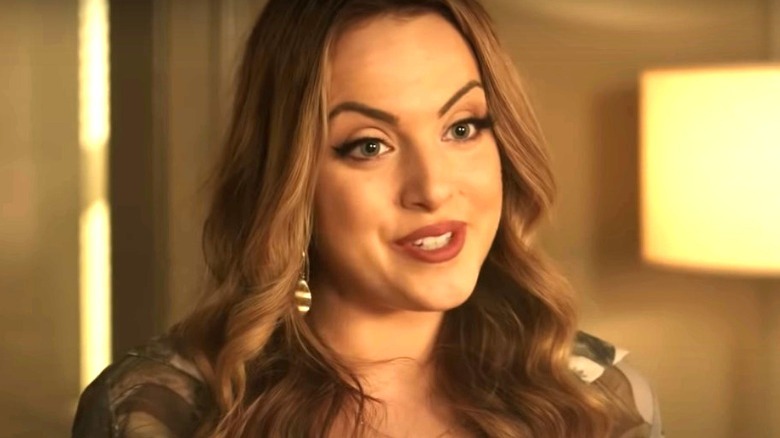 The CW/YouTube
Contains spoilers for the episodes "Let's Start Over Again" and "That Holiday Spirit"  
During the Season 4 finale of "Dynasty," much drama descends upon the Carrington clan. Fallon is shot during a showdown with Eva (Kara Royster), her assistant, who spends much of the season trying to pull apart Liam and Fallon. Fans were left wondering whether or not she is dead as the show fades to black. 
All of this happens right in the middle of a gala held in support of Blake's political career, and it is an all-around mess for most of the show's characters. Alexis is arrested for murder, unwittingly taking the fall for Adam, who kills Dr. Larson in revenge for blackmailing him. Jeff continues his descent into madness and tries to kill Brady Lloyd (Randy J. Goodwin), only to be talked out of committing the shooting by Culhane. On top of that, a third person ends up bringing a gun to the gala — Cristal's brother Roberto — who is seeking revenge on her for stealing their family company from underneath him. But Roberto fails to discharge his firearm in the wake of Fallon's shooting.
Although the two Christmas episodes gave us some answers to the questions left by Season 4 — Fallon survived her shooting, Alexis is in jail — there is still so much more fallout to be explored in the rest of "Dynasty" Season 5. Fans will have to tune in to see how it all plays out.