The Chicago P.D. Season 9 Episode 7 Scene That Has Fans Terrified For Upstead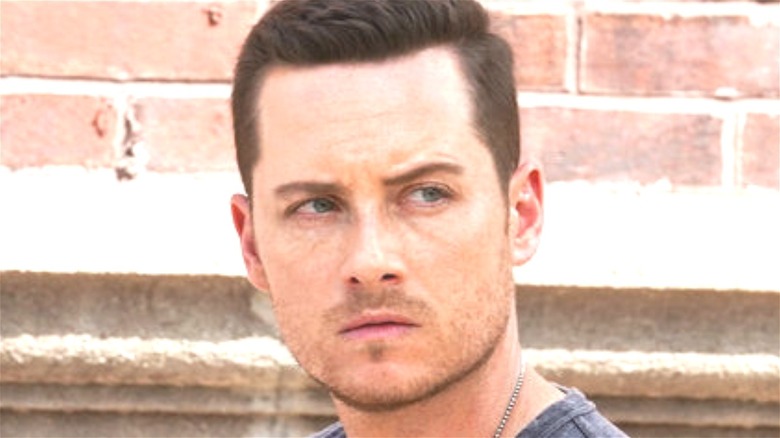 Lori Allen/NBC
For nearly 10 seasons, "Chicago P.D." has followed the police officers and detectives who work in the fictional 21st district of the Windy City. In specific, the police procedural series focuses on the Intelligence Unit led by the divisive Sergeant Hank Voight (Jason Beghe).
"Chicago P.D." Season 9, meanwhile, continues to focus on the increasingly volatile aftermath of the Season 8 finale, which saw Voight and Detective Hailey Upton (Tracy Spiridakos) cover up their killing of a notorious suspect. Unfortunately, tensions between Voight, Upton, and her fiancé Jay Halstead (Jesse Lee Soffer) continue to build in Season 9 Episode 7.
The episode, titled "Trust Me," focuses heavily on the questionable alliance Voight forms with a DEA informant while investigating a drug ring. Halstead voices his concerns about the risky move, which only further strains their work dynamic, and his confrontation with Voight leads to a much-needed conversation with Upton. One scene in the episode involves the fan-favorite couple, known informally as "Upstead," and it has left fans concerned. 
But why, exactly, are "Chicago P.D." fans terrified about the future of Upstead?
Can Upstead overcome their difficult situation?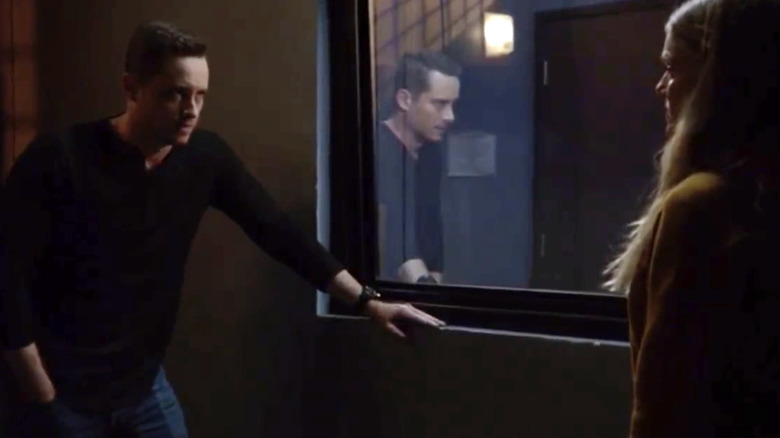 NBC
After years of watching Upstead's relationship grow stronger, "Chicago P.D." fans are worried that the fallout from the Season 8 finale could prove to be detrimental for them. For her part, Upton, who shot someone in self-defense, is frustrated that Halstead began treating her differently after finding out what happened. In "Trust Me," she confronts him, saying that he can't keep avoiding the subject and noting that it isn't helpful to lash out at Voight. Halstead responds by snapping, "Can I not have a real argument against him? I've got to back him all the time because that's what you do?"
The conversation continues down this route and ends with Upton admitting that she doesn't know how to make their relationship go back to the way it was before things became so complicated. In a moment that broke fans' hearts, Halstead tells her, "I don't know, either... I am doing the best that I can with it, Hailey. Right now, this is the best that I got."
"Chicago P.D." fans shared the scene on Twitter, with @thingthatworks tweeting, "i am in so much pain." @Iapproveofthis responded to that tweet, writing, "Good news...they are communicating. Bad news...waves hand vaguely at this scene." Meanwhile, @SaccoCathy voiced the concerns of "Chicago P.D." fans everywhere when they wrote, "Is it all coming apart?? love hurts."
Right now, it's easy to see why Upstead fans are so concerned, but they'll have to wait to see what the future truly holds for the "Chicago P.D." couple.