The Hazel Theory That Changes Everything On The Umbrella Academy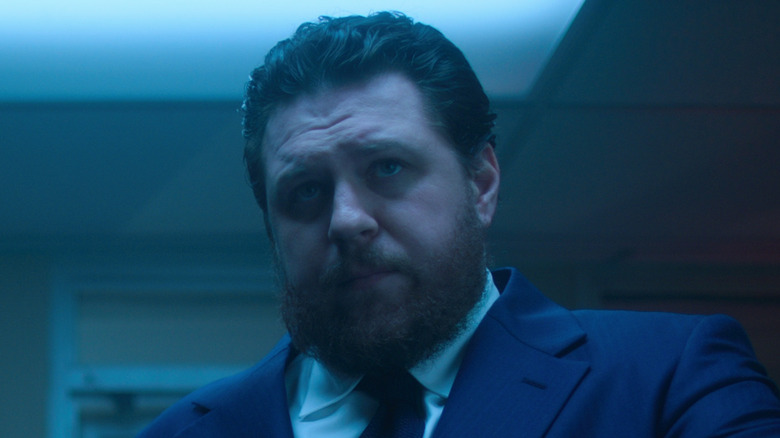 Netflix
Fans have been eagerly waiting to see what's next ever since the cliffhanger ending of "The Umbrella Academy" Season 2. Based on Gerard Way's comic book series, "The Umbrella Academy" follows the adventures of a dysfunctional superhero family. Adopting seven gifted infants at birth, eccentric genius Sir Reginald Hargreeves (Colm Feore) created The Umbrella Academy to raise and train the children to become fighters of evil and defenders of the world. Having drifted apart nine years ago, the Hargreeves family reunites when they hear of the death of their adoptive father. The siblings — Luther (Tom Hopper), Diego (David Castañeda), Allison (Emmy Raver-Lampman), Klaus (Robert Sheehan), Five (Aidan Gallagher), and Vanya (Elliot Page) — spend as much time fighting with each other as they do fighting for their lives against deadly enemies such as time-traveling hitmen Hazel (Cameron Britton) and Cha Cha (Mary J. Blige).
As Netflix continues to drop new details about "The Umbrella Academy" Season 3, anticipation is reaching fever pitch, resulting in a deluge of fan theories. But there's one theory in particular which, if true, would change everything on "The Umbrella Academy" — and it all revolves around Hazel.
Is Hazel the smartest character on The Umbrella Academy?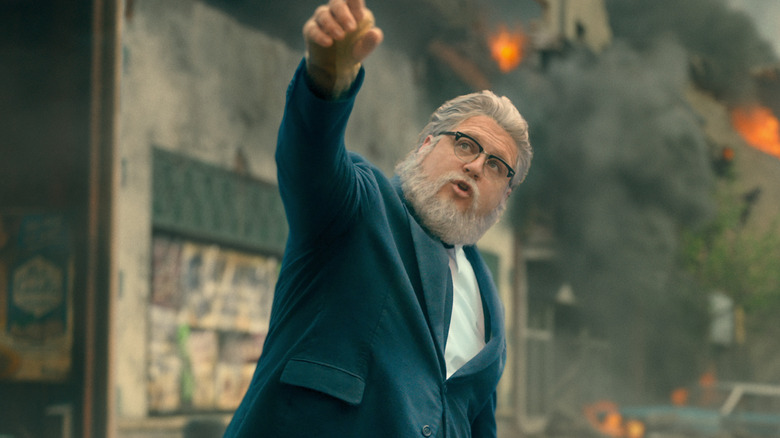 Netflix
Reassessing the climactic events at the end of "The Umbrella Academy" Season 2, Reddit user DeepPicke started a thread to discuss their thoughts about Hazel. With this mind-bending theory, DeepPicke claimed that Hazel "might've been one of the smartest people in the entire show, arguably smarter than both Five and the Handler." Why, asks DeepPicke, didn't Hazel stop the 1963 doomsday caused by Vanya's explosion? With access to the infinite switchboard, and having seen both the Frankel Footage and Five's death in the nuclear explosion, Hazel could have easily recorded the event or warned Five that Vanya will cause Armageddon in '63 just as she did in 2019. But he didn't. Why not?
"I believe it's because he didn't want to stop the doomsday in 1963 (at least not directly). He actually wanted to stop the doomsday in 2019!" DeepPicke wrote. After the events of Season 2, we know now that the 2019 apocalypse never happened. Sir Reginald Hargreeves is still alive, but instead of creating the Umbrella Academy, he created the Sparrow Academy. What if Hazel figured out that the only way to prevent doomsday 2019 was to prevent its cause: the creation of the Umbrella Academy — resulting in the development of Vanya's catastrophic powers — in the first place.
Reaction to DeepPicke's theory has been positive. "Wow. Just wow. You're a genius" proclaimed Reddit user lbot628. "There's so much that's happening beneath the scenes and I love when someone comes along and points it out," user Jaron5_5 said.