The Worst CSI Episode According To IMDb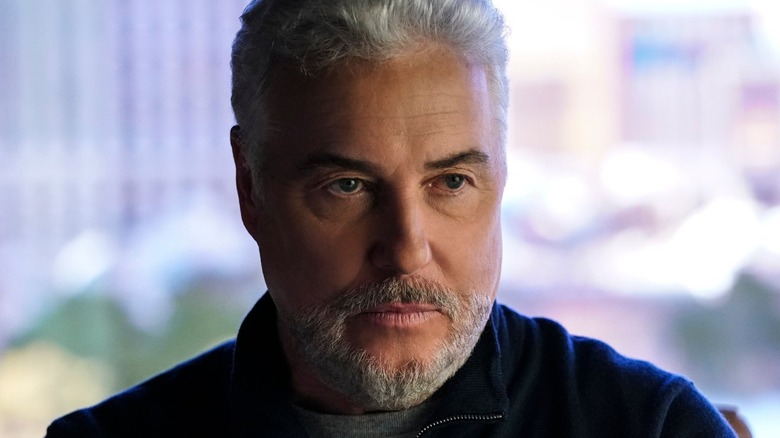 CBS
The CBS series "CSI: Crime Scene Investigation" became a giant in the television landscape throughout its 15-season run. Following the trials and tribulations of a forensic evidence investigation team in the Las Vegas Police Department, the show starred William Petersen, Marg Helgenberger, Laurence Fishburne, Elisabeth Shue, and Ted Danson. Throughout its tenure, "CSI" was the genesis of three spinoff series — "CSI: Miami," "CSI: NY," and "CSI: Cyber," all of which ran for at least two seasons.
Like any show, however, the series had its ups and downs. One of the most time-tested ways fans of a series have been able to express their enthusiasm or displeasure for a TV show's episodes has been via the IMDb star rating. "CSI" is no different in this regard, as some longtime viewers have rated each episode, proving which reign supreme and which fell to the bottom of the barrel. This is the worst "CSI" episode, according to those user ratings.
A milestone episode did not leave a good impression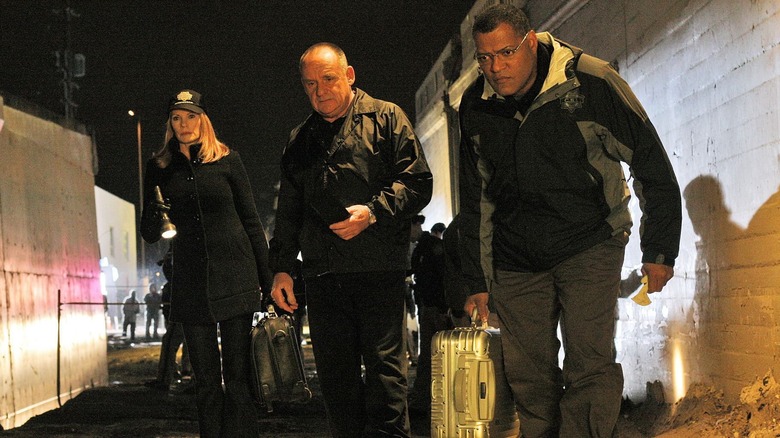 CBS
Thanks to viewers' ratings, the worst-reviewed "CSI" episode on IMDb is "Mascara." Serving as the show's 200th episode overall and the 18th from Season 9, "Mascara" provided a glimpse into the past of CSI team leader Raymond Langston (Laurence Fishburne). The episode reveals that the murder victim is Sylvia Mallick — a former student of Langston — played by Aimee Deshayes. The two were close, to the point that Langston had given Mallick an autographed copy of his book and told her personally when he decided to take the job at CSI.
This episode also has another significant component — it was helmed by legendary director William Friedkin, who is known for his work on movies such as "The Exorcist" and "The French Connection," for which he won an Oscar for best director in 1972. This was Friedkin's second turn in the director's chair for "CSI," as he made his debut on the show in Season 8, Episode 9 ("Cockroaches").
However, the combination of these factors was not enough to elevate the episode, as viewers gave it a 6.2/10 on IMDb, a far cry from the 7.6/10 overall score of the series, or even the 7.6/10 that Friedkin's debut outing scored. The ninth season premiere, by comparison, has one of the highest IMDb episode scores of the series, with a 9.1/10, suggesting that the issues fans had with this episode were not due to the season as a whole.