Is Ashley Mitchell Returning To The Challenge For Season 38?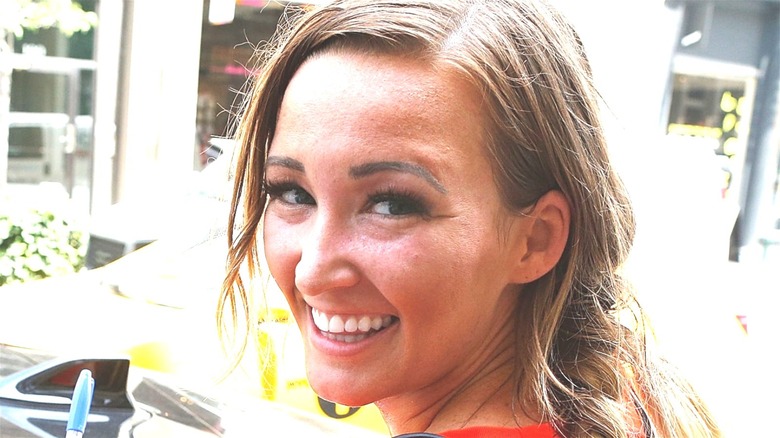 Lars Niki/Getty
When it's not airing back-to-back reruns of "Ridiculousness," MTV continues to draw in viewers with its reality television offerings. "The Challenge," a constantly-evolving hybrid of "The Real World" and "Road Rules," is one of the channel's longest-running competition shows.
The series' latest season, "Spies, Lies & Allies," features various reality show personalities, including fan-favorite competitor Ashley Mitchell. The two-time winner has competed on nine seasons of "The Challenge," which is why fans were shocked by her sudden elimination from the show's current season. "Ashley has broken one of our rules. Because of that, Ashley is no longer able to stay in the game. She has been deactivated. She is no longer able to continue in this game for the rest of the season," host T.J. Lavin told the cast (via US Weekly).
While MTV has not revealed why Mitchell was eliminated, it's been rumored that she was removed from "The Challenge" following a verbal altercation with fellow competitor Josh Martinez. Now, fans online are wondering whether or not she will be able to return for "The Challenge" Season 38.
Ashley Mitchell's future on The Challenge remains uncertain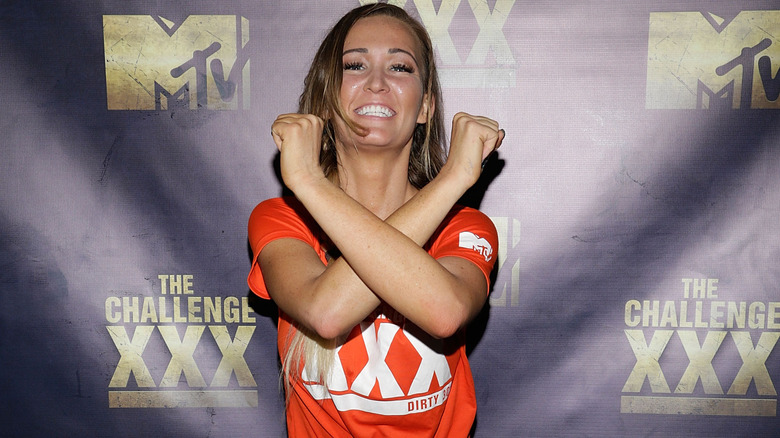 Lars Niki/Getty Images
Ashley Mitchell has not explained why she was removed from Season 37 of "The Challenge," but she took to Twitter to acknowledge her elimination. "Rules are rules and I respect @mtv and TJs call," she tweeted. "The best apology is changed behavior. See you next time @challenge." She added that she is "taking anger management and reflecting alot [sic]." 
Fans have noted that these tweets imply that she'll be able to return to "The Challenge" in the future, so long as she corrects her behavior. For the time being, though, nobody knows what's next. Mitchell is not the first competitor to be removed from the show, but due to her popularity among fans, it's caused massive backlash — even though she admits her behavior was "ugly." Additionally, her Season 37 co-stars have agreed that she deserved to be eliminated for her actions (via US Weekly).
Josh Martinez, who was eliminated from the competition shortly after Mitchell's dismissal, spoke with Entertainment Weekly about the controversy. "It's something that I don't want to give my energy or attention to," he said. "What I am going to say is the only people that know the truth is the cast that was there at that point in the game and production."
"I send light and love to the situation," Martinez added. "I wish [Ashley] all the best."
For now, fans of "The Challenge" will have to wait to find out more details about Mitchell's elimination, and for any updates regarding whether or not she will be allowed to come back in its future seasons.