Meet The Contestants From The Challenge Season 37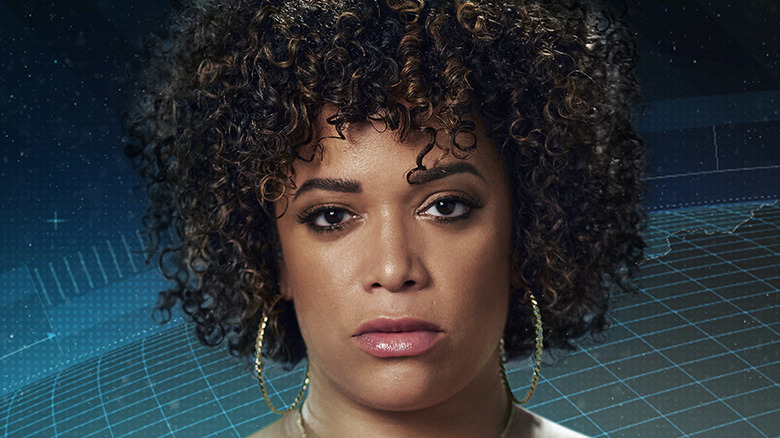 MTV
A new season of MTV's popular reality series "The Challenge" is back with a brand new theme and several new faces as well. Premiering Wednesday, August 11 and subtitled "Spies, Lies and Allies," the new season of the competition series will feature, for the first time ever, 17 international players alongside Americans. Filmed in Croatia, the new season consists of 19 episodes and features 34 challengers from around the world. This season, elite U.S. players, known as "Agents," will join forces with the international players, known as "Operatives." As assignments and challenges evolve throughout the season, the contestants will be tested both mentally and physically as they attempt to win their share of the $1 million cash prize that awaits them at the end.
The "Spies, Lies and Allies" cast list features 15 veterans as well as 19 newbies who were on other reality series, like "Survivor," "Love Island U.S.," and "Too Hot To Handle." Notable "Challenge" veterans include Chris "CT" Tamburello, who won the previous season, as well as Amanda Garcia, who hasn't competed since "War of the Worlds." Let's meet the full list of contestants.
The Challenge Season 37 cast includes 15 veterans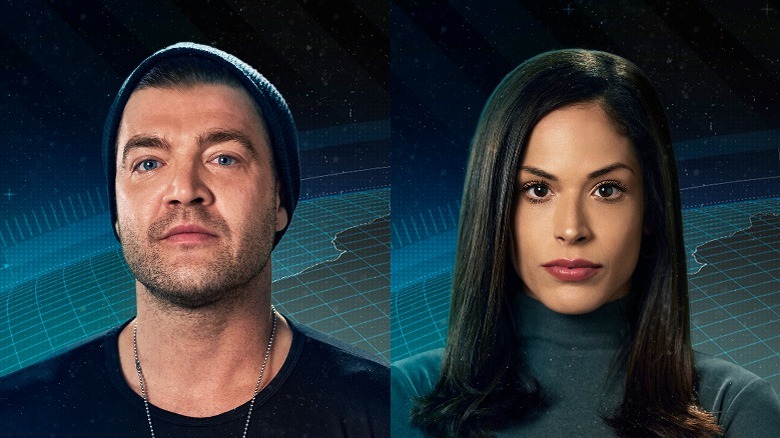 MTV
In mid-July, MTV released a trailer for the new season alongside the full cast list. Some of the veterans have been around a really long time — like Aneesa Ferriera, who has appeared in 15 seasons of "The Challenge"—while others have competed in fewer than a handful of seasons.
The 15 veterans returning for Season 37 are: Tori Deal (competing in her sixth Challenge), Nany Gonzalez (11th Challenge), Aneesa Ferreira (15th Challenge), Ashley Mitchell (9th Challenge), Kaycee Clark (3rd Challenge), Amanda Garcia (6th Challenge), Big T (4th Challenge), Nelson Thomas (8th Challenge), Cory Wharton (9th Challenge), Josh Martinez (5th Challenge), Kyle Christie (7th Challenge), Fessy Shafaat (3rd Challenge), CT Tamburello (19th Challenge), Devin Walker (6th Challenge), and Nam Vo (2nd Challenge).
Coinciding with the launch of Season 37 is the return of "MTV's Official Challenge Podcast," which will be hosted by Deal and Ferreira and will recap each episode, reliving the drama and breaking down all the alliances and feuds that pop up every week.
There are 19 newcomers competing for their share of the prize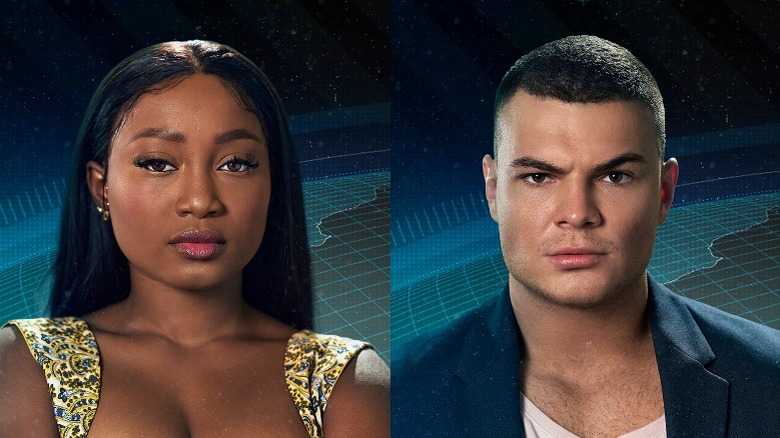 MTV
A few of the "Challenge" newcomers are Americans who've competed on CBS's popular reality competition series "Survivor" or the recently imported "Love Island U.S." Many more, however, hail from around the world, from countries like Spain, Turkey, Nigeria, and Romania. Several have competed in international versions of "Survivor" as well as various iterations of "Love Island," "Dancing With the Stars," and "Big Brother."
The newcomers are: Michaela Bradshaw ("Survivor: Millennials vs. Gen X" and "Survivor: Game Changers"), Michele Fitzgerald ("Survivor: Kaôh Rōng" and "Survivor: Winners at War"), Tacha Akide ("Big Brother Nigeria"), Emy Alupei ("Survivor Romania"), Berna Canbeldek ("Survivor Turkey"), Priscilla Anyabu ("Love Island U.K."), Tracy Candela ("Love Island Germany"), Bettina Buchanan ("Paradise Hotel Sweden"), Esther Agunbiade ("Big Brother Nigeria"), Lauren Coogan ("Love Island U.S."), Corey Lay ("12 Dates of Christmas"), Jeremiah White ("Love Island U.S."), Tommy Sheenan ("Survivor: Island of the Idols"), Gabo Szabo ("Warsaw Shore" and "Celeb Get Me Out of Here Hungary"), Hughie Maughan ("Big Brother U.K." and "Dancing with the Stars U.K."), Emmanuel Neagu ("Survivor Romania"), Logan Sampedro ("Survivor Spain"), Kelz Dyke ("Too Hot to Handle U.K."), and Renan Hellemans ("Ex on the Beach Double Dutch Belgium").
"The Challenge: Spies, Lies and Allies" premieres Wednesday, August 11 on MTV.