How Lady Gaga Channeled Her Own Trauma For House Of Gucci Role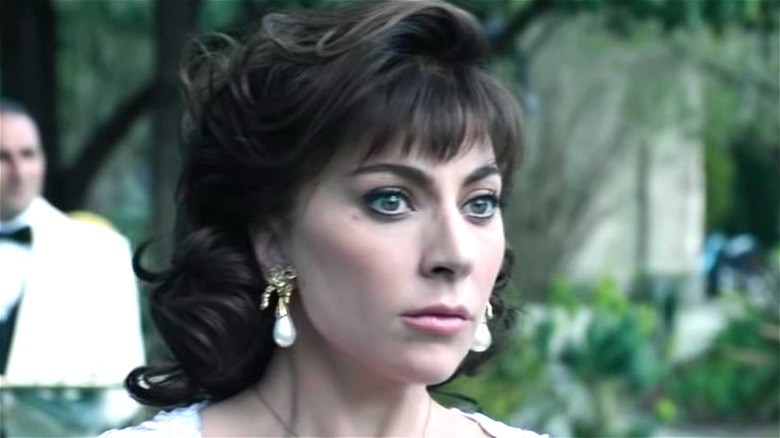 United Artists Releasing
We already know that Lady Gaga went to extremes to perfect her "House of Gucci" accent, so it should be no surprise that the Oscar and Grammy Award-winner would also pour her heart and soul into her acting performance. 
Speaking to The Hollywood Reporter, Gaga described how she devoted herself — both emotionally and physically — to the role of Patrizia Reggiani, even going so far as to channel past traumas and experiences that had deep effects on her over the years. "I took the pain I feel from being attacked when I was a young girl, from feeling left behind by people that I love, from feeling trapped that I can't go out into a world that I love," Gaga explained. "I took that pain and I gave it to [Patrizia]."
According to THR, Gaga recalled instances from her past that deeply resonated with her while shooting her "House of Gucci" scenes, including the alleged sexual assault she suffered as a teenager, which left her pregnant and caused a "psychotic break" (via The Guardian). The singer also used her widely-publicized hospitalization in 2017 due to health issues to help get into character, and she used her THR interview to explain how she went about it.
Lady Gaga ran through sense memories during House of Gucci scenes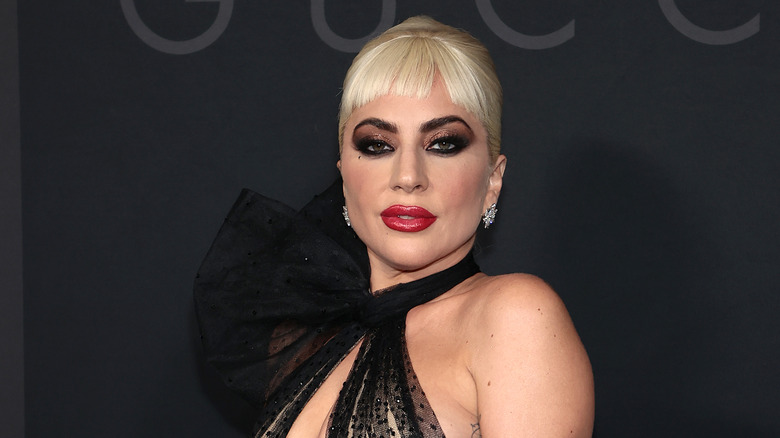 Dimitrios Kambouris/Getty Images
Lady Gaga told The Hollywood Reporter that she used the famed Stanislavski acting technique as she regularly went through sense memories of emotional events from her past to shoot her scenes for "House of Gucci." She described one moment in particular that left director Ridley Scott in fear for her mental health.
"It's a scene where I knock a lit candle across the room, and I remember I gave [Salma Hayek] a heart attack that day," Gaga said. "I was falling apart as [Patrizia] fell apart. When I say that I didn't break character, some of it was not by choice." According to THR, Gaga had previously been in such a dissociative state during her 2017 hospitalization.
"Ridley said, 'I don't want you traumatizing yourself,'" Gaga recalled. "And I said, 'I already have. I've already been through this anyway. I might as well give it to you.' And he said, 'Well, leave it here and don't do this to yourself anymore.'" Gaga's appearance in "House of Gucci" marks her fifth film role, with arguably her most famous performance coming in 2018's "A Star Is Born," for which she earned a Best Actress nomination and the Oscar for Best Original Song. "House of Gucci" is due out Thanksgiving weekend.