The Michael Keaton Batman Easter Egg You Missed In Spider-Man: Homecoming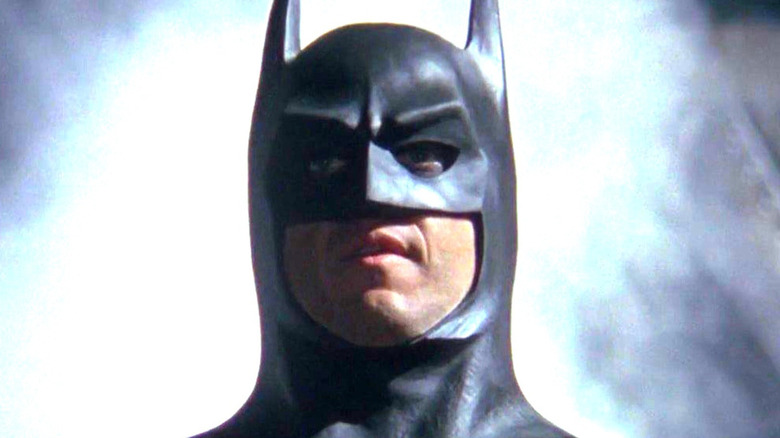 Warner Bros.
When "Spider-Man: Homecoming" premiered in 2017, it was a big deal for more than a few reasons. While it was the third big-screen, live-action iteration of the character overall, it would be the first incarnation of the character to appear in Disney's Marvel Cinematic Universe. This was something that many fans never would have thought possible, as the rights to the character belong to Sony. Still, Spider-Man has fit right into the MCU, and both films thus far have proven to be successful, with "Spider-Man: Far from Home" grossing over a billion dollars at the box office (per Box Office Mojo).
"Spider-Man: Homecoming" was also a big deal for a different reason: It featured Michael Keaton himself stepping into the role of villain Adrian Toomes (aka Vulture) to go head-to-head with Tom Holland's Spider-Man. While Keaton has had tons of notable roles over the years, comic fans will know that he also played the DC Comics superhero Batman in the two Tim Burton-directed "Batman" films back in the late '80s and early '90s.
Recently, it seems that some fans have discovered what appears to be a big visual Easter egg in "Spider-Man: Homecoming" that references Keaton's time as Batman.
Vulture mimics the Batwing in Spider-Man: Homecoming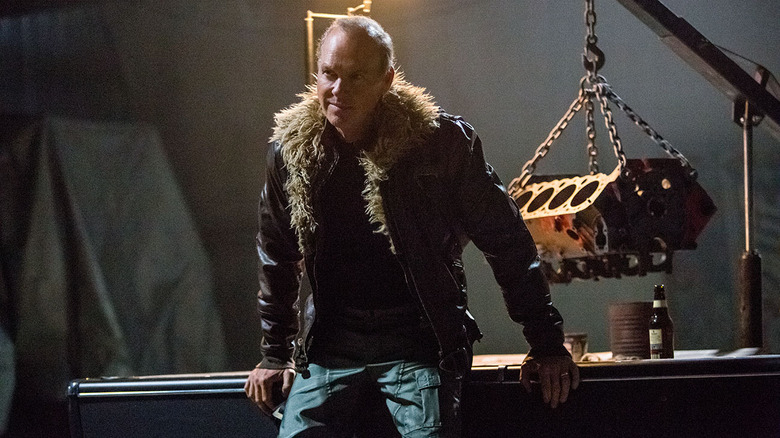 Sony
Over on the @FilmEasterEggs Twitter account, the page pointed out similarities between two shots in both the 1989 "Batman" and "Spider-Man: Homecoming." The latter features Michael Keaton's Vulture flying in front of the moon, while the former features Batman's stealth jet, the Batwing, silhouetted against the moon. In both movies, they are very quick shots and quite easy for anyone to miss. While not an exact confirmation by the "Spider-Man: Homecoming" filmmakers that they were referencing the film, it seems fairly obvious that it's at least a small nod to Keaton's time in the role of the Dark Knight.
Either way, it's a very interesting and appropriate little visual throwback to Tim Burton's "Batman" and shows just how influential Keaton's time was as the titular character. It's also a role that the actor will be returning to after more than three decades away from it in the upcoming movie "The Flash."
Keaton's time in the big-screen world of comic book superheroes seems far from over, and it looks like we'll see more of him as Vulture in the upcoming "Morbius" film, as well.