The Real Reason J.K. Rowling Wasn't Asked To Participate In The New Harry Potter Special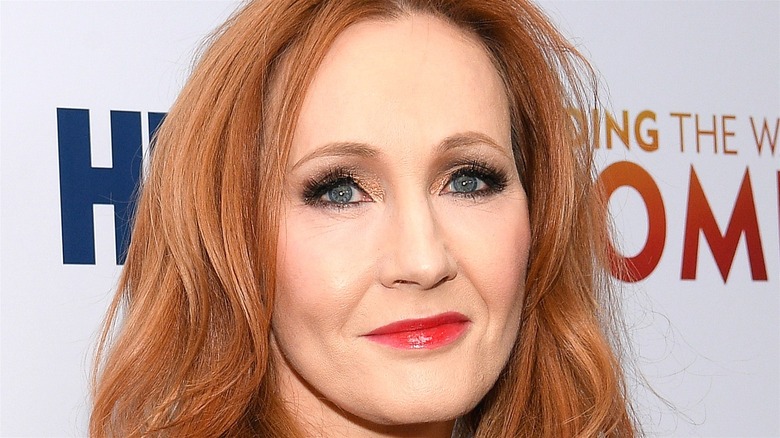 Dia Dipasupil/Getty
"Harry Potter" fans got some exciting news this week with the announcement of HBO Max's 20th Anniversary special, "Return to Hogwarts." But there was one iconic name from the franchise who was missing from the streaming giant's laundry list of participants: author J.K. Rowling. 
The "Harry Potter" creator has been engulfed in controversy ever since making comments about the trans community that were deemed insensitive and transphobic (per CBS News). There was no mention of her whatsoever in HBO's list of guest stars for the reunion special, which celebrates the 2001 premiere of "Harry Potter and the Sorcerer's Stone," starring Daniel Radcliffe, Rupert Grint and Emma Watson.
 "This retrospective is a tribute to everyone whose lives were touched by this cultural phenomenon — from the talented cast and crew who poured their heart and soul into this extraordinary film franchise to the passionate fans who continue to keep the Wizarding World spirit alive 20 years later," said Tom Ascheim, president of Warner Bros. Global Kids, Young Adults and Classics, in a statement Tuesday, November 16 (per The Hollywood Reporter). So why no mention of Rowling?
HBO wants to focus on Harry Potter cast, not J.K. Rowling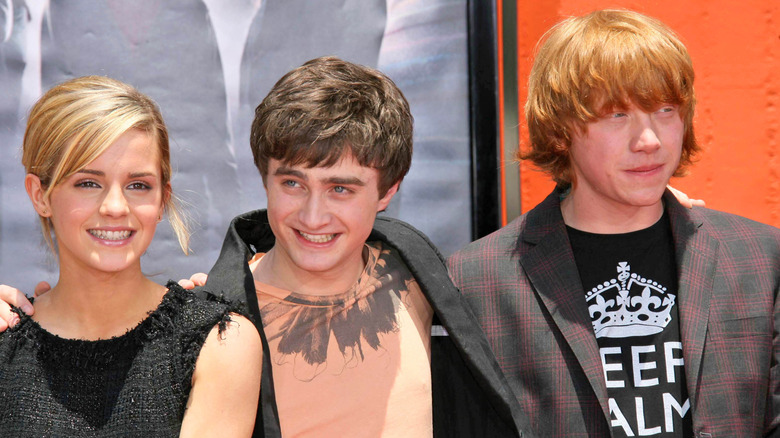 s_bukley/Shutterstock
Sources close to the "Harry Potter 20th Anniversary: Return to Hogwarts" project tell The Hollywood Reporter that HBO execs wanted to keep the spotlight on "the creation of the film and the central cast/team," rather than bring J.K. Rowling on board and focus any attention on her. The British author will, however, be featured in scenes pulled from archival footage, THR reports. 
Rowling began drawing the ire of "Harry Potter" fans and members of the trans community in 2019 when she showed support for Maya Forstater, a discredited London researcher who had made public statements declaring "sex is real" and that transgender people couldn't deny the way they were born (per NBC). In early 2020, Rowling tweeted out her opinion on the concept of biological sex. She called out individuals for using the phrase "people who menstruate" rather than "women who menstruate," citing the biological sexes of men and women. "If sex isn't real, the lived reality of women globally is erased," Rowling tweeted on June 6, 2020. "I know and love trans people, but erasing the concept of sex removes the ability of many to meaningfully discuss their lives."
While HBO didn't directly say that the Rowling backlash was why she wouldn't be appearing on "Return to Hogwarts," the writer's Twitter detractors were quick to label her exclusion from the special as a win for the trans community. "A W even tho she'll get paid," tweeted one person. "thank God lol, nobody wants to see her there," added @abrahamrvrasolt.