The Horror Series Hidden Gem You Can Find On Hulu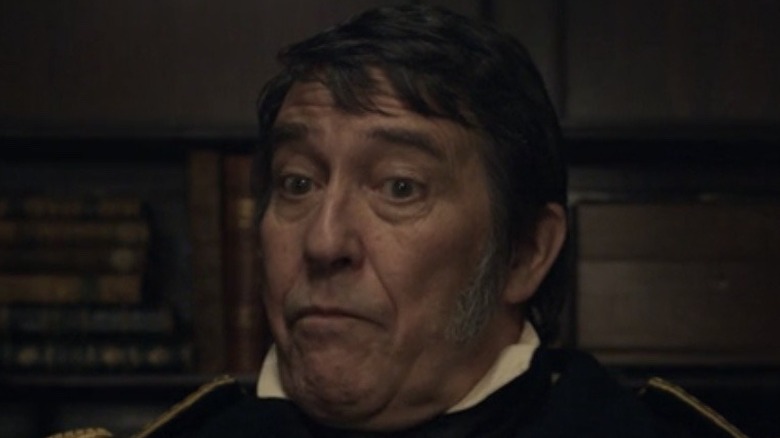 AMC
Television fans are living in a great time for enjoying the medium — streaming services have made so much amazing content available, both old and new, foreign and domestic, in every genre. If you love historical horror, though, you might be forgiven for thinking there's just not a whole lot of quality TV out there for you. This is why you may want to check out an anthology series on Hulu that ought to scare the pants off you in just the right way.
The series has gotten positive reviews from the likes of IndieWire, which wrote that it "is an exceptional series of surviving in the face of real yet unimaginable horrors, and in blending the two, AMC has one helluva frightfest." Meanwhile, The Guardian wrote, "History, horror and much of human life is here, and it's all done well." The Independent noted that the show had "rock-solid characterization and intelligent, soulful dialogue brought to vivid life by an enviable cast."
Although Ridley Scott's Scott Free TV pitched AMC concepts for a third season (via Deadline), it did not return to the small screen. This particular show — "The Terror" — is a true hidden gem, flying under the radar but definitely worth watching. 
The series looks at history through a genre lens, according to producer Alexander Woo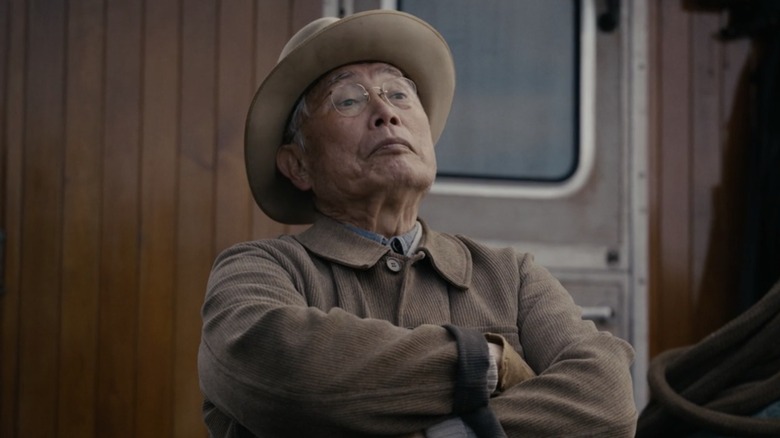 AMC
Ridley Scott's "The Terror" came to life on AMC in 2015, when in the wake of the success of "The Walking Dead," AMC greenlit the new series in hopes of continuing its horror genre success (via Deadline). Based on a book by Dan Simmons (via Screen Daily), the show's first season in 2018 featured a Victorian horror-style, fictionalized version of Captain Sir John Franklin's lost Royal Navy expedition to the Arctic, which took place in the 1840s. The second and final season, in 2019, was unrelated to the book and subtitled "Infamy." It focused on a malevolent, shape-shifting being locked up inside a Japanese internment camp with its residents.
Even before the first season of 10 episodes came out, the show was deemed notable for telling the Inuit side of the story, which had been sensationalized and mischaracterized in Franklin's native England, marginalizing the people who actually knew what happened to Franklin's two ships of more than 100 crewmembers, as noted by Smithsonian Magazine.
In its second season, "The Terror" brought in Japanese internment camp survivor and well-loved internet celebrity George Takei on as both an actor and a consultant. Executive producer Alexander Woo, who was the showrunner for that season, explained the show's goal. "The conceit of the show is using a genre vocabulary to tell a historical story," Woo told CNN. He said that the show had developed a template that set down a tale focusing on both human and supernatural terror. 
Intrigued? All 20 episodes are currently available on Hulu.