The Wizards Of Waverly Place Actor That Guest Starred In 9-1-1 Season 5 Episode 7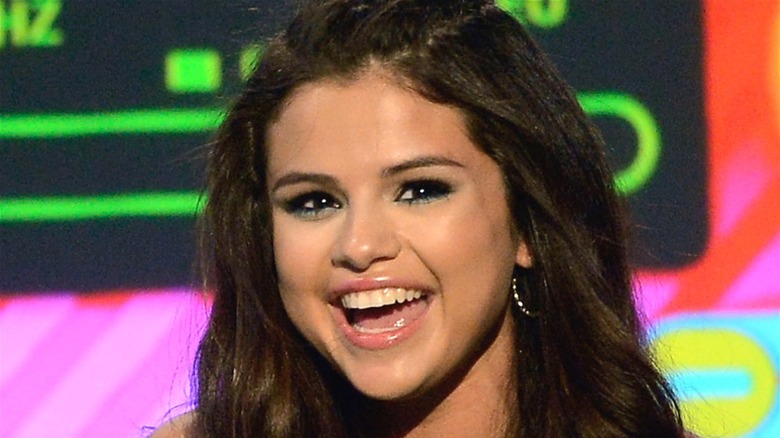 Kevork Djansezian/Getty
"Wizards of Waverly Place" ran on the Disney Channel from 2007 until 2012. Over time, the live-action series has become one of the most critically acclaimed (via Rotten Tomatoes) shows Disney has offered viewers. This achievement is doubly impressive given the channel's lineup at the time also included "The Suite Life of Zack and Cody" and "Hannah Montana." Further cementing its popularity, the series racked up five Emmy nominations during its run and won two: the respective 2009 and 2012 award for outstanding children's program.
"Wizards of Waverly Place" primarily focused on the exploits of Alex Russo (played by Selena Gomez in a breakout role), a teenage wizard living in Greenwich Village and working in her family's sandwich shop. She lives and works alongside her siblings (and fellow wizards-in-training) Justin (David Henrie) and Max (Jake T. Austin) and her parents, Theresa (Maria Canals-Barrera) and Jerry (David DeLuise). The Disney Channel series followed Alex and her siblings as they grew up and mastered their abilities, with the overarching dilemma being that eventually, the three would have to compete to decide who would keep their powers. 
The Disney show had a fantastic ensemble cast of lovable actors, and recently, fans of Fox's hit procedural drama "9-1-1" may have spotted one of them on the Season 5 episode "Ghost Stories."
David DeLuise's 9-1-1 character is nothing like his Disney dad role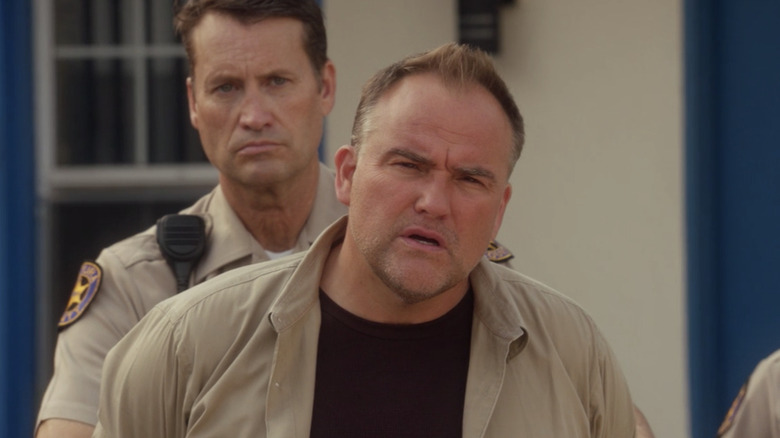 Fox
Fox crime drama "9-1-1" follows a group of Los Angeles-based first responders, including police officers, paramedics, and firefighters. In Season 5, Episode 7, "Ghost Stories" (via IMDb), members of this group take on a call from a man named Edgar Hill (Philip Anthony Rodriguez), who claims he was shot and buried alive. As the episode progresses, it's revealed that the man's wife, Lizzie (Nicole Paggi), hired a hitman — with whom she is also having an affair — to murder Edgar. The hitman-for-hire is named Tom Gladden and played by "Wizards of Waverly Place" alum David DeLuise.
As previously mentioned, DeLuise played Jerry Russo on "Wizards of Waverly Place." As the patriarch of the Russo family, Jerry relinquishes his wizard powers willingly to marry Theresa. He spends the series instructing Alex and her siblings in various forms of magic. He is a stern, over-protective father who is often the source of comic relief and is instrumental in the growth of all three siblings throughout the series.
DeLuise's role as this caring father makes his appearance as an attempted murderer in "9-1-1" all the more intriguing. Near the end of "Ghost Stories," his character is marched out of an apartment by two police officers alongside, and he looks so utterly confused as to what is going on that you can't help but raise an eyebrow.