This Is Selena Gomez's Highest Rated Movie According To IMDb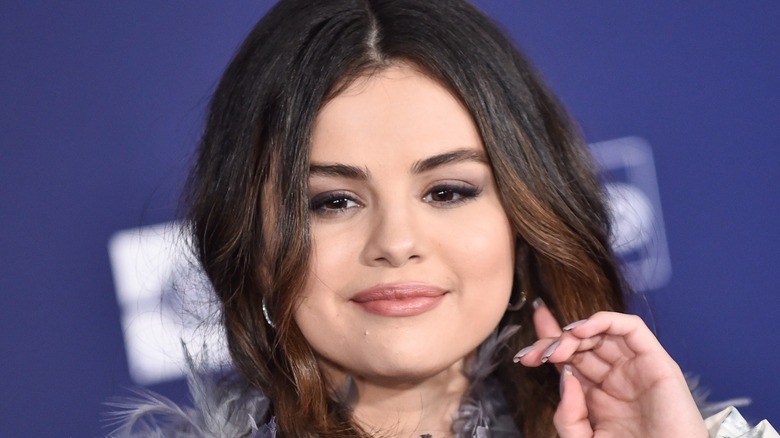 Shutterstock
The early 2010s generation of former Disney Channel and Nickelodeon teen stars, known as "ex-acts," has gone on to great things in the music industry. Demi Lovato keeps maturing with each new album; Miley Cyrus has found a surprisingly strong calling as a raspy-voiced rockstar; and Ariana Grande is one of the most successful pop divas of all time. Out of all of them, however, the one that has retained equal success as an actor to match her musical evolution is Selena Gomez.
The Mexican-American performer recently earned the best reviews of her career and her first Billboard Hot 100 #1 hit with the 2020 album "Rare," but she's also been able to keep turning out consistent film and TV work. In addition to four movies' in which she provides top-shelf voice acting as Mavis Dracula in the "Hotel Transylvania" franchise and appearances in popular movies like "Neighbors 2: Sorority Rising" and "The Fundamentals of Caring," Gomez has managed to attract the attention of several big-name auteurs. She provided an invaluable human anchor to offset the hedonistic madness of Harmony Korine's "Spring Breakers," fit right into the laid-back ensemble horror-comedy of Jim Jarmusch's "The Dead Don't Die," and stood out as the only consistently praised cast member of Woody Allen's otherwise critically reviled "A Rainy Day in New York."
So what is the best Selena Gomez movie? Although such matters are subjective, there is one movie in her filmography that stands head and shoulders above the others when it comes to IMDb user ratings.
The Big Short is a satirical comedy that disguises its fury with goofiness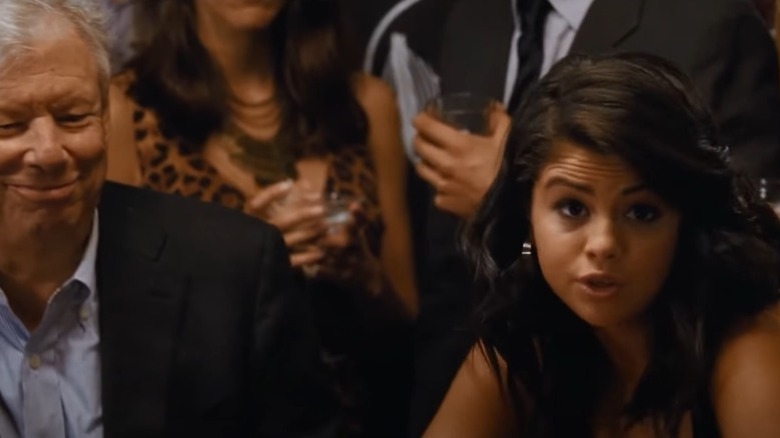 Paramount Pictures
The Selena Gomez-starring film with the highest IMDb score is 2015's "The Big Short" at 7.8. Directed by former blockbuster comedy savant and current full-time political satirist Adam McKay, the film looks at how the unscrupulous actions of bankers and brokers led to the U.S. housing market bubble, which in turn led to the 2008 financial crisis. Though the subject matter eventually becomes so dark that it crowds out any laughs, a lot of McKay and Charles Randolph's Oscar-winning screenplay is dedicated to making complex financial machinations digestible and entertaining to a wide audience. And one of the ways they do so is through goofy, self-aware expository sequences in which celebrities are called in to make the explanations "interesting."
In one such sequence, after hedge fund manager Mark Baum (Steve Carell) is faced with the growing preponderance of "synthetic CDOs" in the American economy, Selena Gomez appears along with economist Richard Thaler to explain, directly to the camera, what a synthetic CDO is. As Gomez participates in a game of blackjack, she and Thaler compare synthetic CDOs to people betting on her victory, only to lose big time if she deals a bad hand. Other expository scenes in the movie feature Margot Robbie and Anthony Bourdain.
Although that's the highest-rated movie of Gomez's career, it's not the highest-rated all-around project, as her HBO Max cooking show "Selena + Chef" has an average score of 8.3. Singing, acting, cooking, playing blackjack — there's nothing this woman cannot do.