The Ending Of Pretty Little Liars We Really Wanted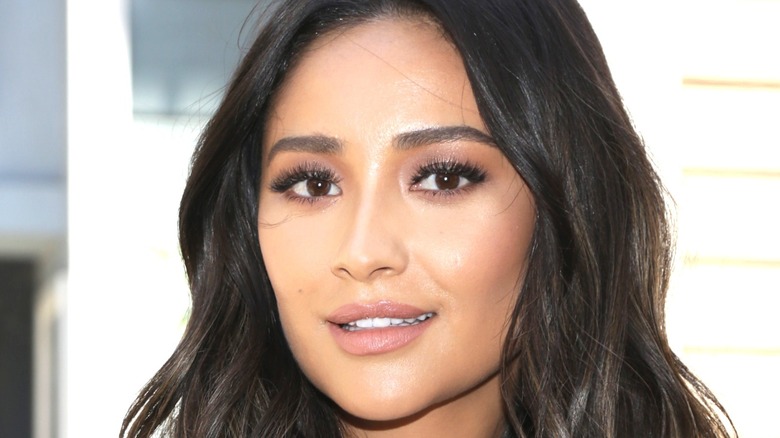 Jerritt Clark/Getty
After its debut in 2010, "Pretty Little Liars" quickly became one of Freeform's most well-known shows. The teen drama follows former friends Spencer Hastings (Troian Bellisario), Aria Montgomery (Lucy Hale), Hanna Marin (Ashley Benson), and Emily Fields (Shay Mitchell) after they become the targets of a mysterious stalker known only as "A." To make things even more interesting, the group's allegedly murdered queen bee, Alison DiLaurentis (Sasha Pieterse), is somehow involved in the nightmarish game.
The show is loosely based on Sara Shepard's YA murder-mystery series of the same name, though, the adaptation is significantly less dark than its literary counterpart. Additionally, it introduces several different versions of A and offers a more glossy, sympathetic look at the Liars. Indeed, "Pretty Little Liars" deviates from its source material in many ways, and the show's series finale left fans universally disappointed.
The two-hour "Pretty Little Liars" finale reveals that the final A was actually Spencer's estranged evil British twin sister, Alex Drake. The move stunned fans given the fact that A's constantly shifting identity and ability to pressure anyone into playing along with their cruel game allowed the fanbase to continually theorize about who they might be. As a result, many found it jarring that a show filled with so many red herrings and Easter eggs would opt to make its final villain someone that nobody had heard of or met before the finale.
Now, despite "Pretty Little Liars" ending more than four years ago, fans are still discussing its widely disliked finale and detailing how they think it should've ended.
Fans think A should've been one of the Pretty Little Liars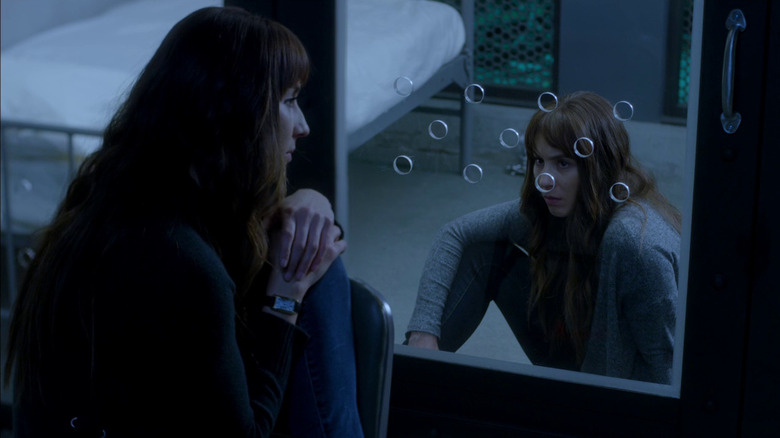 Freeform
While people who read the books know that one of the Liars having an evil twin isn't necessarily a stretch, fans of the show felt like it was a cop-out. As a matter of fact, fans continue to talk on the "Pretty Little Liars" subreddit about how they wish A had been one of the Liars or someone close to them with a stronger motive. "They took the easy route out by making someone we didn't even know existed the mastermind," wrote u/GravityFallaGuy, who called the show's finale twist "lazy writing."
One of the most popular "Pretty Little Liars" fan theories was that Aria, who had worked with the stalker in Season 7, was A. Even actor Lucy Hale believed that her character would ultimately betray the Liars. "Honestly, I thought it was Aria," Hale admitted to BuzzFeed in 2019. "I thought for the whole eight [sic] seasons that they were eventually going to make Aria 'A.' There were so many things that, like, led up to it. ... I was wrong."
"If Aria was revealed as A, it would have been a much better finale than it being Spencer's so-called psycho twin," wrote u/raincloud06. "The writers really blew me off with that one."
Hopefully, the upcoming reboot, "Pretty Little Liars: Original Sin," will give viewers a far better conclusion than its predecessor did.