The One Thing That Always Wows Tyrese Gibson About Making Fast And Furious Movies - Exclusive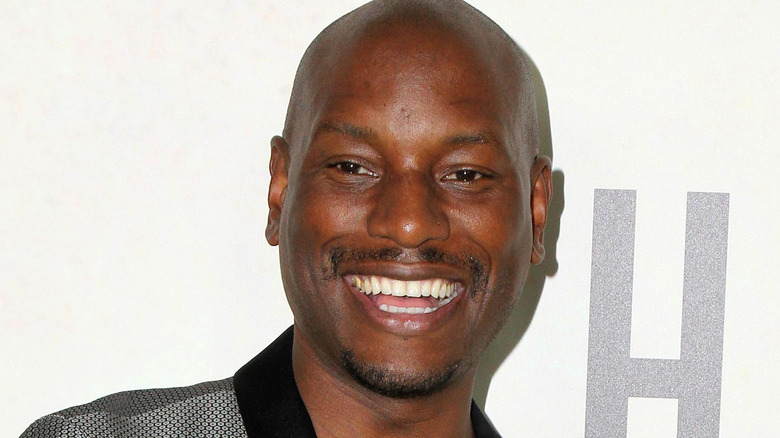 Kathy Hutchins/Shutterstock
When the first "Fast and Furious" film came out in 2001, no one could have predicted what a behemoth franchise it would become -– one that currently includes ten films, an animated TV series, video games, and even a theme park ride at Universal Studios Hollywood. There's no way anyone could have known the level of stardom the saga's stars would reach, from Vin Diesel and the late Paul Walker to Michelle Rodriguez and Tyrese Gibson, who told Looper he's "humbled and grateful" to be part of such a wildly successful franchise.
Gibson got his start as a popular R&B singer before dipping his toe into acting in 2001 by starring in John Singleton's "Baby Boy." Two years later, Singleton tapped him again for "2 Fast 2 Furious" in which he plays Roman Pearce, childhood friend and cohort of Brian O'Conner (Walker). He has since appeared in five other "Fast and Furious" films, as well as the "Transformers" franchise.
In a recent interview with Looper for his latest movie, "Dangerous," which is out now in theaters and on demand, Gibson revealed why he'll never get tired of appearing in the "Fast and Furious" series, no matter how many he does.
Tyrese Gibson can't believe his eyes when he walks onto the elaborate Fast and Furious sets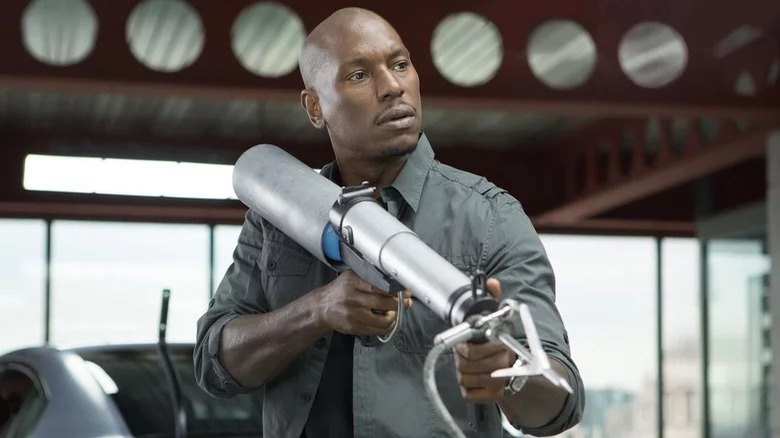 Universal Pictures
In nearly 20 years of starring in the "Fast and Furious" franchise, Gibson has learned one very important lesson that he takes with him onto every film set.
"The beautiful thing about movies in Hollywood is that no two days are ever the same," he says. "The sets are always different. And so, if there's such a thing as getting bored with Hollywood, that moment has not presented itself to me, because there's always a way to keep switching it up."
Gibson continues, "Even as long as I've been a part of the 'Fast and Furious,' every day I get to the set, and I'm like, 'Really?' Films like 'Transformers' ... just 'Really?' It's always different. It's always, 'Wow.' You know?"
He credits that "wow" factor to the talents of the crews that he works with on each and every set, saying they have a way of transforming sound stages and remote locations into things he never imagined.
"I'm blown away by the creativity of set designers and filmmakers, and action and stunt coordinators; there are some really talented people out there," he says. "Cinematographers, the way things are lit. The way you can walk onto a set, and if it's a period piece, they know how to make everything look like you're in the '60s. And you can't help but get into that headspace when you get to these sets. It's really amazing."
Gibson's latest film, the action-thriller "Dangerous," is out now in theaters and available on demand.