Ella Purnell Dishes On What It Was Like Working With Zack Snyder On Army Of The Dead - Exclusive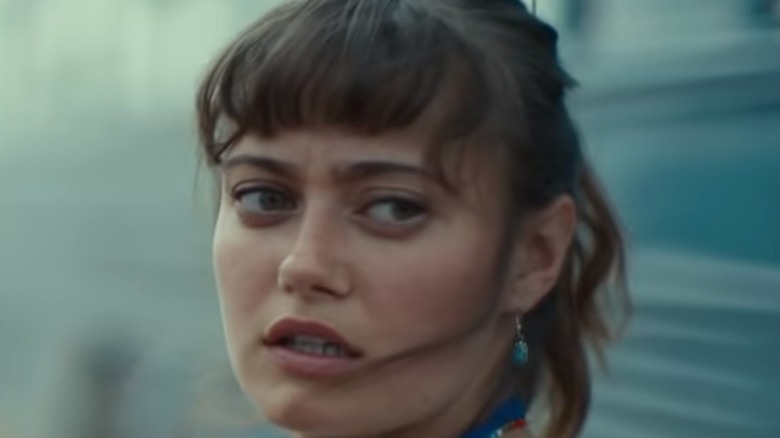 Netflix
Netflix fans rejoice: If you didn't get enough of Ella Purnell as Kate Ward in "Army of the Dead," you can now hear her voice accompanying Jinx in the animated series "Arcane." In the show, adapted from "League of Legends," Purnell plays Hailee Steinfeld's (Vi) on-screen sister.
Before she headed to the fantastical yet dark and seedy land of Piltover in "Arcane," Purnell was fighting for her life as Kate in Zack Snyder's zombie bash as Dave Bautista's (Scott Ward) onscreen daughter. The stakes are high, and the corpses are piled even higher in the one-part heist film and one-part zombie film. Kate's story isn't over yet, however. Purnell will reprise her in the upcoming animated series "Army of the Dead: Lost Vegas."
During an exclusive interview with Looper, Ella Purnell dished on what it was like working on "Army of the Dead" with director Zack Snyder and how the experience compared to her role in "Arcane."
From queen of the zombies to a twisted sister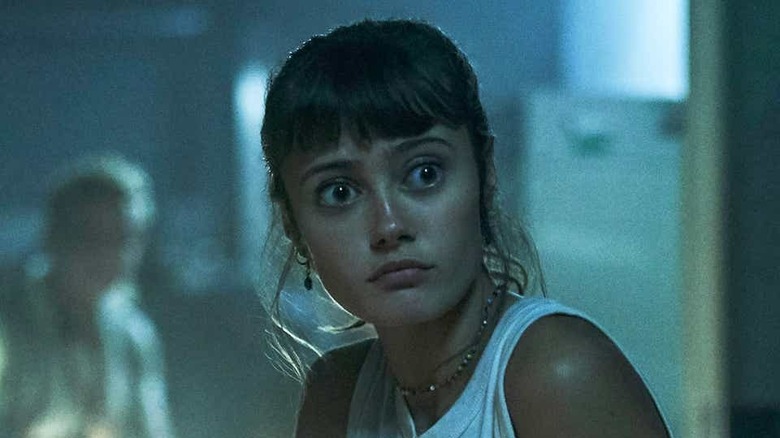 Netflix
On what was it like working with Zack Snyder and how Purnell's "Army of the Dead" work compares to her work on "Arcane," she didn't realize they were both Netflix projects. She said, "Oh yeah. They're both Netflix. Wow — did not put two and two together. That's funny. My brain is not working." 
Purnell added, "It was good. It was a great experience. It was, again, like something [I'd] never done before. The past three or four years for me, I've been actively trying to do new things and try new things and see what I like, and yeah. Being an action film and especially being like a pretty gory horror action film was yeah." Purnell can now add voice acting to her resume with her work on "Arcane" and her upcoming role in "Army of the Dead: Lost Vegas."
Noting the intense props in "Army of the Dead," Purnell said, "Something [that] is [a] completely new experience and just being around that many prosthetics and zombies and guns and like all of that stuff is just, it's like a weird little bubble." Of course, she had lovely things to say about Snyder: "And then it's done, but Zack's [an] absolute legend. Love him to pieces — would follow him to the end. He's just such a great guy and amazing energy. Yeah."
Acts 1and 2 of "Arcane" are available to stream now, with the third act releasing on November 20.