The Nature Documentary Series Rising To The Top On Netflix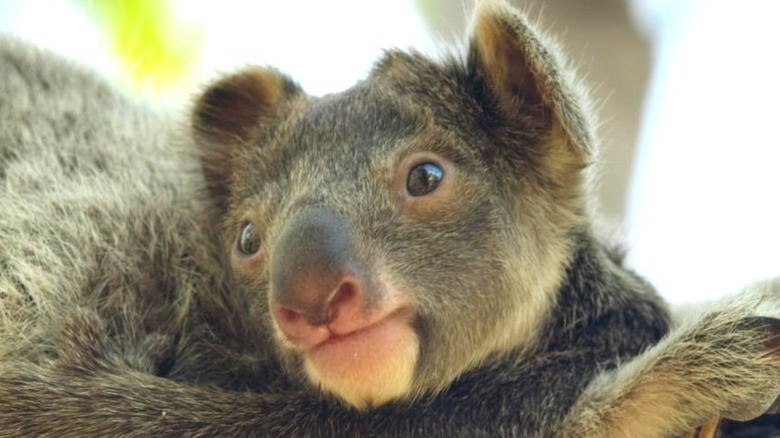 Netflix
Somewhere, David Attenborough is smiling. There's a new four-part nature docuseries on Netflix that pounced into the streaming giant's Top 10 this week, just days after being released. The "immersive" wildlife show is filled with epic shots of animals from across the globe and an all-star cast of narrators to boot. "Nothing captures our imagination like a big cat," says the first narrator, Rashida Jones, to open the series. "Magnificent. Powerful. Deadly. But as we get closer to these elusive animals, we're discovering another side to their lives." 
There have been countless nature documentaries to come and go on Netflix over the years, but none have seemed to capture streamers' attention as quickly as this one. Debuting on November 10, the docuseries, titled "Animal," has already managed to climb to the sixth spot on the Top 10 Netflix most-watched list in the U.S. today — beating out major favorites like "Squid Game," "You" and "Arcane." So what is this new show all about, and what other stars are lending their voices to it?
Netflix's Animal docuseries leaves viewers stunned
It's not often that a nature documentary will dazzle you with both its photography and narration, but that's exactly what viewers are getting with Netflix's "Animal." Each episode features amazing shots of wildlife from all corners of the earth, with the first season focusing on big cats, dogs, marsupials, and octopuses. "This immersive series follows the world's most magnificent creatures, capturing never-before-seen moments from the heartwarming to the outrageous," the official synopsis reads. The all-star list of narrators for "Animal" includes Rashida Jones, Bryan Cranston, Pedro Pascal, and Rebel Wilson, along with a few other notable names. 
According to Decider, Netflix used local films crews — due to the COVID-19 pandemic — to shoot all of the respective scenes and episodes, with some being shot in Africa, Thailand, and the Himalayas. The entire series can be streamed in HD, making for an incredible viewing experience thanks to the beautiful filmmaking and unique, up-close look at these animals. "There's a new @netflix series 'ANIMAL' and boy howdy is this footage stunning," wrote one of numerous Twitter users who were left floored by the nature shots. "Just finished watching the 'Animal' doccie on Netflix and what an experience, so heartwarming and fascinating," said @Ggulethu_CM. "If you're a nature lover then it's a must watch." Check out "Animal" on Netflix now.