Law And Order: SVU Actors You Didn't Know Were Married In Real Life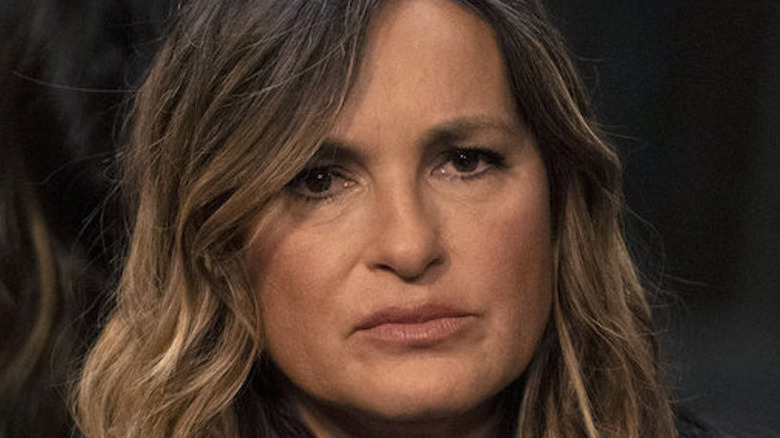 Virginia Sherwood/NBC
"Law & Order: SVU" isn't exactly where you would expect to find love, given the tragic nature of its endless storylines regarding sexual assault, intimate partner violence, and child abuse. However, Mariska Hargitay found love on the set of the series.
Hargitay and Christopher Meloni (who left the show in Season 12 but recently returned in "Law & Order: Organized Crime") were the central characters on "SVU" since it debuted in 1999 and have been very open about their off-screen friendship. Hargitay knew Meloni was her partner from their first screen test. "I walked in, saw him, and I went, 'That guy. That's the guy.' It went deep, very fast. We both knew that it was something big," she told People. Meloni told the magazine that Hargitay became godmother to his daughter, Sophia.
"I knew that meeting him was important and life-changing," she added. "My father, my husband, Dick Wolf, and Chris are the four pillar men in my life. And that happened early." Three of those four men came from "Law & Order: SVU," one of which was Hargitay's husband.
Mariska Hargitay met husband Peter Hermann on the set of SVU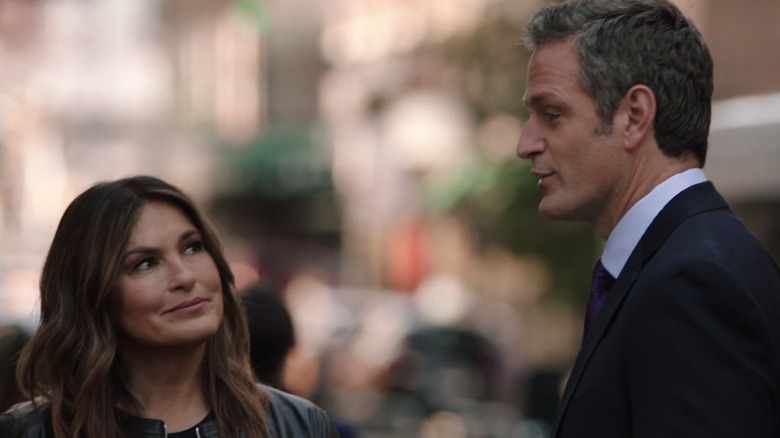 NBC
Mariska Hargitay has been married to actor Peter Hermann since 2004. The pair met on the set of "Law & Order: SVU" when Hermann joined the cast in 2002 as recurring defense attorney Trevor Langan. He's appeared in over 30 episodes of the series (via IMDb) and was recently on the show's landmark 500th episode. Ironically, Trevor looks out for Olivia in the episode as he's worried about her old flame, who comes back into town to whisk her away. For now, it's not known if Hermann will appear in any more "SVU" episodes, but it's highly likely.
Aside from his recurring "SVU" gig, Hermann is best known as Charles Brooks on "Younger." The show was the longest-running original series on TV Land with a seven-season catalog. Hermann may also be recognizable to comedy fans as "The Hair" — one of Liz Lemon's (Tina Fey) one-episode boyfriends from "30 Rock." The two hit it off, only to figure out that they are cousins.