The Terrifying Real-Life Tragedy That Destroyed The House Of Wax Set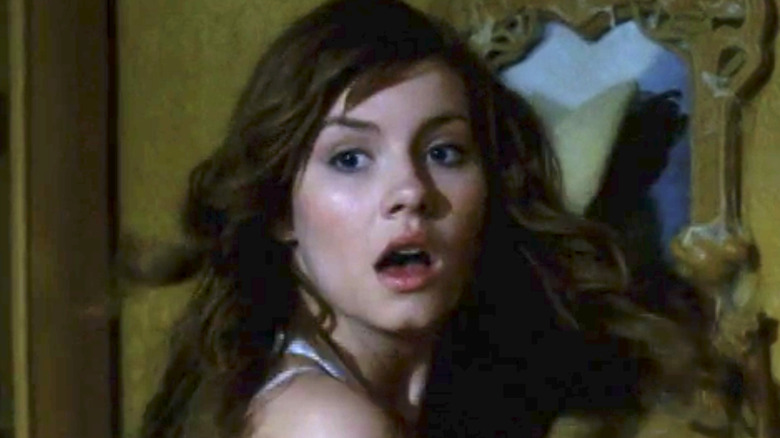 Warner Bros. Pictures
With the winking teen-slasher whimsy of the "Scream" franchise starting to fade, and "Saw" ushering in the age of torture-porn, the early 2000s were a bit of an odd time for the horror genre. Into that realm of disparate cinematic styles, Warner Bros. was likely looking to mine the best elements of each for their remake of 1953's Vincent Price-starring horror classic "House of Wax." Directed with style and gore-forward swagger by Jaume Collett-Serra ("Jungle Cruise"), this remake takes a more classic teen slasher approach to its terrifying story than its predecessor by placing a group of unsuspecting teens in the path of backwoods psychos whose titular structure is full of figures made more of flesh than wax.
The "House of Wax" remake, which includes '00s stars Elisha Cuthbert, Jared Padalecki, Paris Hilton, and Chad Michael Murray, was a grisly affair, to be certain. On Rotten Tomatoes, fans and critics struggled to find much to love in the film save for Collett-Serra's assured direction. It seems like the fact that there was a finished version of "House of Wax" for them to see at all was a minor miracle, however, as an on-set disaster nearly derailed the entire production.
House of Wax almost became a real-life house of horrors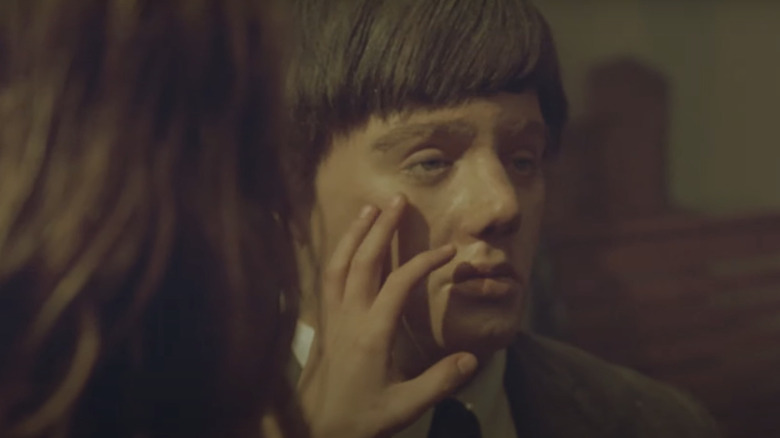 Warner Bros. Pictures
While the 2005 "House of Wax" didn't become the modern slasher classic Warner Bros. might've hoped, it did better than average box office, taking in almost $70 million in global ticket sales, per Box Office Mojo. Those numbers more than made it a solid investment, with Warner Bros. brass putting up a modest, if surprising, $40 million to finance the film. If you're wondering why "House of Wax" cost so much to make, according to Esquire, it's because the production opted to build an entire town of sets on Australia's Gold Coast to shoot the film. And if you're wondering about the disaster that almost derailed the entire production, it seems a major portion of that set was destroyed in an accidental fire.
According to a 2004 report from Australian outlet ABC News, the accidental fire was reportedly caused by an unattended candle. Thankfully, none of the cast or crew from "House of Wax" were harmed in the fire, despite the report stating it began while they were shooting scenes nearby. While everyone involved was lucky to avoid danger, reports claim the set itself was almost completely destroyed, with damages being estimated at approximately $10 million. Luckily, insurance covered the destruction, so Warner Bros. bosses were able to rebuild the set and continue the shoot without losing much more than time. Nonetheless, given the way things could've gone, they're likely still thanking their lucky stars the only tragedy surrounding "House of Wax" is a negative critical reaction.