The Ending Of House Of Wax Explained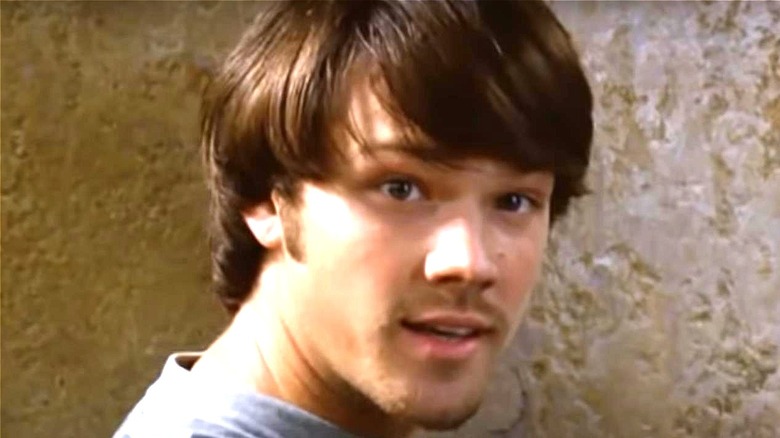 Warner Bros.
Dark Castle Entertainment's "House of Wax" came at the very end of the late '90s-early aughts horror remake craze. According to Variety, Joel Silver and Robert Zemeckis launched the production company Dark Castle Entertainment in 1999 in order to make big-budget CGI versions of William Castle movies. The label remade "House on Haunted Hill" and "Thirteen Ghosts," while "Ghost Ship" bore the same name as the 1952 film but was an entirely different concept. The 2005 horror film "House of Wax" was the label's last remake (unless you count their sequel to "House on Haunted Hill"). 
Starring Elisha Cuthbert, Chad Michael Murray, Paris Hilton, and Jared Padalecki, "House of Wax" is a loose remake of the 1953 film, which itself is a remake of 1933's "Mystery of the Wax Museum." A group of college kids are trying to make it to the big football game when they experience car trouble after camping off the highway. The 20-somethings find their way to Ambrose, a near-deserted town. After interrupting a funeral, Carly (Cuthbert) and Wade (Padalecki) wait for a replacement fan belt in the titular House of Wax museum. But things go south quickly, as Wade is ambushed and encased in wax and Carly is kidnapped. Luckily, she is soon saved by her brother Nick (Murray), but the group's trouble is far from over.
Here's the ending of "House of Wax" explained. 
Twins of evil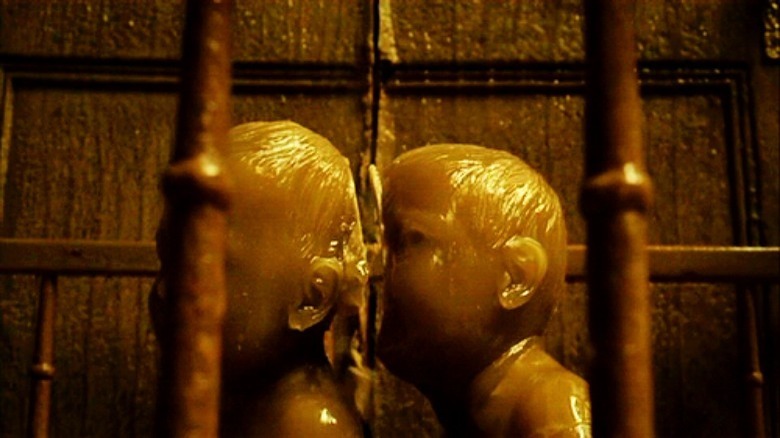 Warner Bros.
By this time in the film, all of Nick and Carly's friends have been dispatched by the film's two killers. As Carly and Nick wander the town of Ambrose, they discover that every other person in town is a wax figure. Apparently, Ambrose used to be known as the City of Wax, and it was made by a woman named Trudy Sinclair (Dragicia Debert). The funeral Cary and Wade seemed to interrupt? It was Trudy's, and it's been going on ever since she died years earlier.
The two killers turn out to be the formerly conjoined twins of Trudy, Bo and Vincent (Brian Van Holt). The twins were born conjoined at the head but were then separated by their doctor father. Vincent's face was left severely disfigured from the surgery, so Trudy created a wax mask for him to wear. In the film's cold open, we see how disparately the twins were treated growing up, implying that Vincent was raised thinking he was evil for being ugly, leading to his future as a killer. When the twins' mother died, Bo convinced Vincent to take up her wax figuration trade and use real humans in order to make the figures more lifelike.
A very literal House of Wax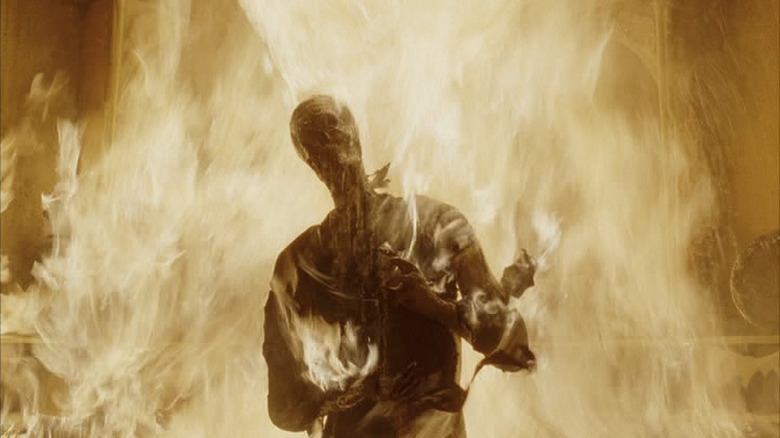 Warner Bros.
Carly and Nick fight Bo all throughout Ambrose, eventually killing him in the House of Wax. Vincent then arrives and sees his brother being murdered, before going after Carly and Nick in a rage. During the struggle, a fire breaks out and we learn that the name "House of Wax" is much more literal than originally surmised, as everything in the house but electrical fixtures and windows is made of wax.
Carly and Nick eventually kill Vincent, but the house is beginning to melt in on itself. Thankfully, the siblings are able to push through the melting exterior wall and escape the house just as the floors finally melt into the basement below. Vincent's corpse falls onto Bo's in such a way that they are submerged in wax in the exact same position in which they were born.
Ironically, the film's actual set really caught fire, just not on camera. According to Bustle, the Warner Bros. Movie World set was set ablaze by a stray candle. Village Theme Park Management and Warner Brothers Movie World Australia filed a $7 million lawsuit against SFX specialist David Fletcher and Wax Productions for negligence.
A sequel hook that falls flat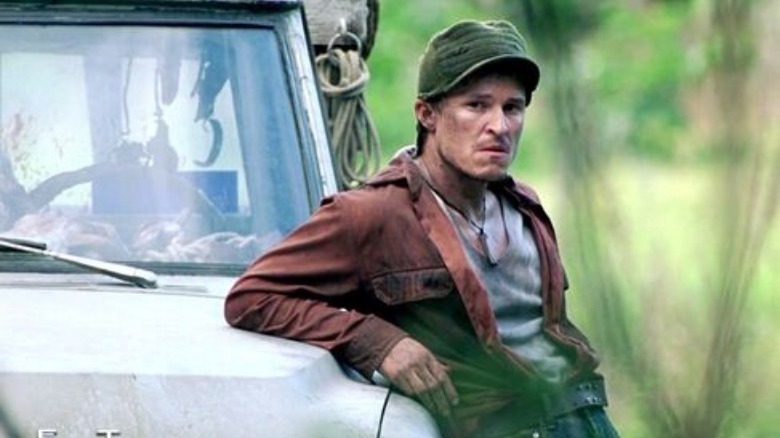 Warner Bros.
In the morning, Nick and Carly are taken back to civilization in an ambulance. As the pair recovers, the police discover that the Sinclairs had three sons: twins Bo and Vincent, and baby Lester. Unknowingly, Carly previously encounters Lester (Damon Herriman) when he gives her and Wade a ride into Ambrose. As the ambulance drives away, Lester waves at them.
This appears to have been a sequel hook, an attempt to spin off Lester as the killer in a new "House of Wax" film, but the idea went nowhere. The film was a critical failure with a 27% rating on Rotten Tomatoes, and cast member Paris Hilton won the Razzie for Worst Supporting Actress. But according to USA Today, she also won the Teen Choice Award for Best Scream Scene, so go figure.
Most of the stars in "House of Wax" fared better than either the film or their characters therein. Padalecki, who dies first in the film, went on to survive all 15 seasons of the horror TV series "Supernatural," while Chad Michael Murray has had supporting turns on "Agent Carter," "Riverdale," and a number of Christmas TV movies. Even Hilton has had something of a comeback. The 2020 documentary "This is Paris" reframes much of Hilton's past — pointing out the virulent misogyny of 2000's tabloid culture while also sharing Hilton's past as a survivor of the Troubled Teen Industry (The Washington Post).