What Happened To Max In Season 3 Of In The Dark?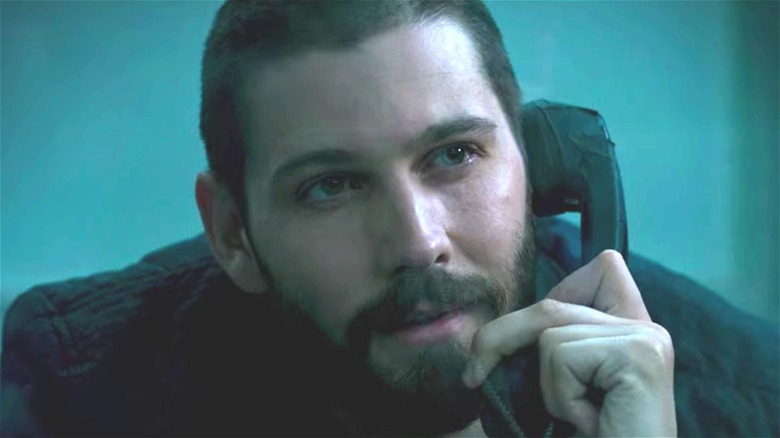 The CW/Netflix
The CW's "In The Dark" has crammed an expansive story into just three seasons of the mystery-drama series. The show follows Murphy Mason (Perry Mattfeld), a twenty-something blind woman whose life is a bit of a mess. Her days generally revolve around having a few drinks, picking up men at her local bar, and relying on her lifelong BFF Jess (Brooke Markham) to run her life. But Murphy unexpectedly finds herself attempting to solve a murder, and soon, the investigation leads her down a dark road of gang rivalries, dirty cops, a money-laundering scheme, and a whole lot of trouble.
In October, Netflix released the third season of "In The Dark," per Newsweek. The most recent season centers around Murphy's hunt to find Jess, who Felix (Morgan Krantz) and Max (Casey Deidrick) believe to be dead. The four are on the run as Murphy's ex-lover, Josh (Theodore Bhat), attempts to pin them for the murder of drug boss Nia Bailey (Nicki Micheaux). Season 3 ends on a cliffhanger that puts Murphy behind bars and the fate of her relationships with Jess, Felix, and Max in limbo — if there's any hope left at all. Additionally, her rocky romance with Max seems to be over for good, which leaves Deidrick's role on the show up in the air. 
The In the Dark Season 3 finale hints at Max's fate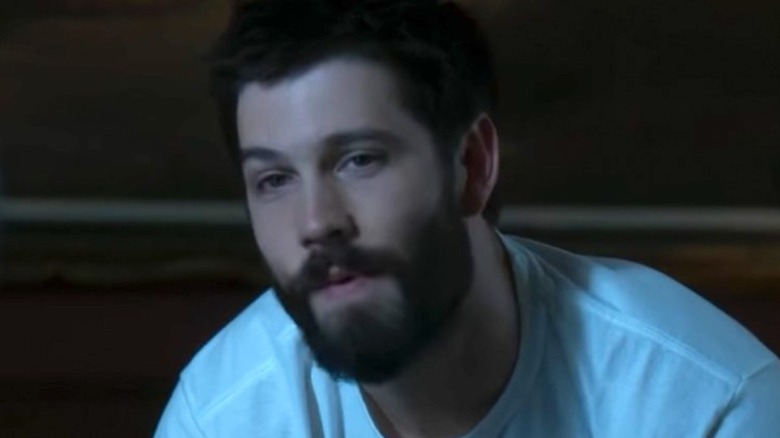 The CW/Netflix
Max spends the entirety of Season 3 of "In The Dark" attempting to deny his feelings for Murphy. The last episode shows him paying a visit to Murphy while she's behind bars, with Felix accompanying him. Max confesses his toxic attraction to her and declares that he's looking for stability in his life. So, it sounds like his relationship with Felix's sister, Leslie (Marianne Rendon), might be Max's — and, by extension, actor Casey Deidrick's — way off the show. If so, he will join Jess in successfully escaping Murphy's mess and leaving her behind to take the fall for everything bad that's happened with them. Even if Murphy is responsible for causing most of it. 
It looks like Felix and Murphy might be the only ones together for the long haul, which is unexpected considering their once-contentious relationship. But, if Felix stays in Murphy's life while she battles both Nia's prison cronies and an arduous trial, she might just always have a tie to Max through his relationship with Leslie. The CW has already greenlit Season 4 of "In The Dark," but has not yet announced a release date. Therefore, although the Season 3 finale is concerning, it might not be the end of Murphy's complicated story with Max in her life.