In The Dark Season 4 - What We Know So Far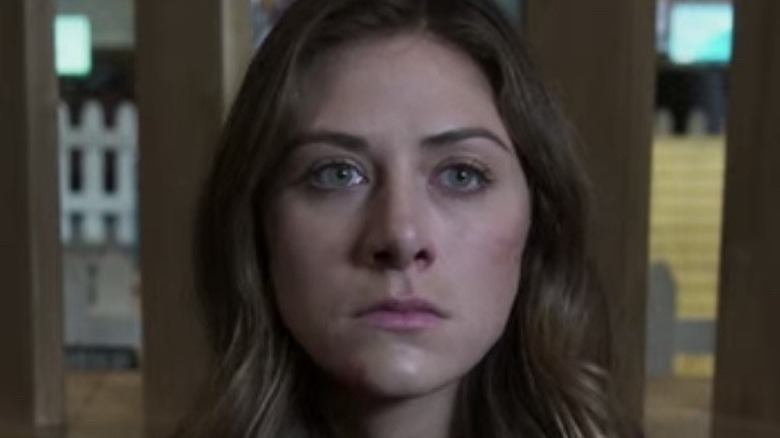 The CW
The third season finale of "In the Dark" aired on Oct. 6, 2021, meaning it's time to start wondering about the fourth season. Fortunately, fans do know the fourth season is coming, since The CW issued the show an early renewal back on Feb. 3 (via Decider). That means there's definitely more on the way — that is, more dark crime dramedy focused on the blind, alcoholic, emotionally immature, sex-addicted protagonist named Murphy (Perry Mattfeld) and her gang. Yes, this cynical 20-something has a lot going on, and that included initially solving a murder... but later, also got her involved in things like money laundering, blackmailing, searching for a missing person, breaking and entering, and getting to know the criminal underworld. Eventually, Murphy even became a fugitive from justice.
In fact, the show has changed a lot since its early days, with plenty of plot twists and chaos driving the action. If you're one of the viewers waiting to find out Murphy's fate in the next season, you might want to understand what's in store when the show returns. And if you're not up to speed — yet, that is — you might want to catch the third season of this underrated series, now that it has dropped on Netflix. Here's what we know about Season 4.
Season 4 is headed our way — we just don't know when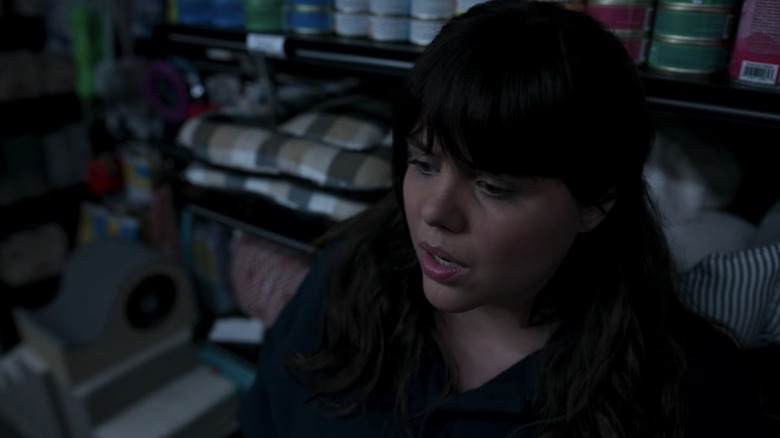 The CW
When The CW renewed "In the Dark," it announced the fourth season as part of its 2021-2022 TV season, which started in September and runs to summer next year. Each of the show's three seasons, of 13 episodes apiece, has debuted about a year apart. The show launched on April 4, 2019 (according to IMDb),with the second season starting on April 16, 2020 and the third season arriving after a short, possibly COVID-19-influenced delay on June 23, 2021. If the show stays on schedule — and there's no reason to think it won't, given that it has already gotten its renewal — it should bow in late spring or early summer 2022. As with previous seasons, fans can expect to see it on Netflix starting in the fall after its complete broadcast run.
That gives people plenty of time to catch up with all three seasons on Netflix. We don't yet know what the plot of Season 4 will be — it's possible that fans could see a chastened Murphy in future episodes, but what fun would that be? "In the Dark" definitely likes to keep fans guessing, so you can expect plenty of twists and turns next season no matter which storylines the show chooses to explore.