You Probably Recognize Murphy From In The Dark. Here's Why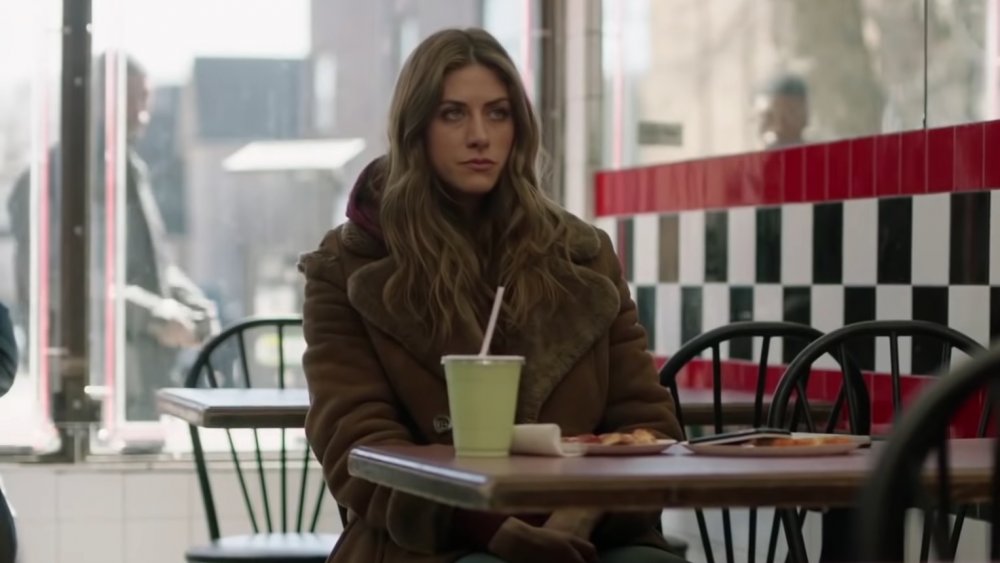 The CW
Television is a medium full of incredible anti-heroes. The CW's comedy-mystery series In the Dark, which just finished its second season and has been renewed for a third, has given us one of the most compelling of this young decade so far in the form of Murphy Mason. Murphy is a blind woman in her 20s who doesn't exactly have her life together. In fact, Murphy is chaotic, unfriendly, and constantly getting into trouble because of her drinking. However, everything changes for her when she discovers the dead body of a teenage drug dealer who once saved her from a would-be mugging. When it becomes clear that the police aren't likely to solve the case on their own, Murphy decides to take matters into her own hands.
Murphy is a compelling character because of, not in spite of, her rough edges. It doesn't hurt that Perry Mattfeld, the actress who plays her, dives into the complexities of the character with gusto, leaving no unsavory stone unturned. In the Dark is Mattfeld's first starring role in a TV show, but that doesn't mean you haven't seen her pop up elsewhere before. If you're sure you recognize the actress, but aren't sure from where, let us jog your memory by going through some of her notable guest-starring roles.
Mattfeld was reanimated by the Wizards of Waverly Place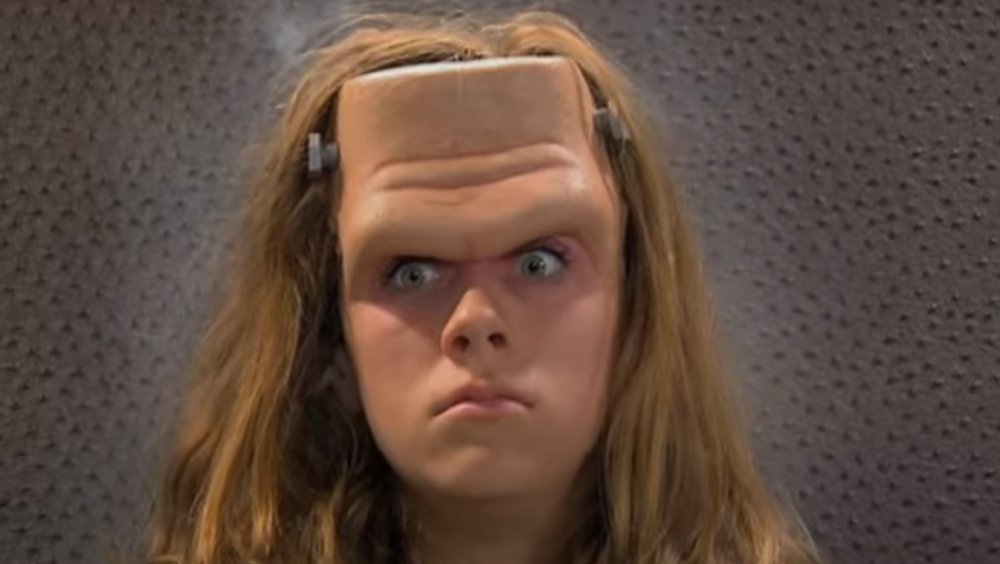 Disney Channel
Okay, so maybe Mattfeld isn't exactly recognizable on Wizards of Waverly Place, but for anyone who was a fan of the late '00s Disney Channel comedy, it certainly is a memorable role. The series tells the story of a trio of sibling wizards who are dealing with the trials and tribulations of high school. They are all also learning the arts of wizardry, often to comically chaotic results. Per the rules of wizardry, when the siblings come of age, they will compete to see which of them retains their abilities and become the Family Wizard. Obviously, lots of sibling rivalry ensues.
This is where Mattfeld comes in. In the season 3 episode "Franken Girl," Justin (David Henrie) is trying to prevent his sister Alex (Selena Gomez) from messing with his stuff. Instead of putting a lock on his bedroom door, he decides to do the sensible thing and create a Frankenstein's monster like creature to keep Alex away. Except instead of a giant reanimated corpse, it's a teenage girl with a distorted forehead and the classic Frankenstein bolts, played by Mattfeld.
Things get complicated when Franken Girl and Alex become friends, and eventually join the cheerleading squad together. Playing a monster brought to life by teen wizards might have been against type for Mattfeld, but being a cheerleader isn't — Mattfeld was a member of the USC cheerleading squad when she was in college, according to her Instagram.
The dark web got the best of Mattfeld on Stitchers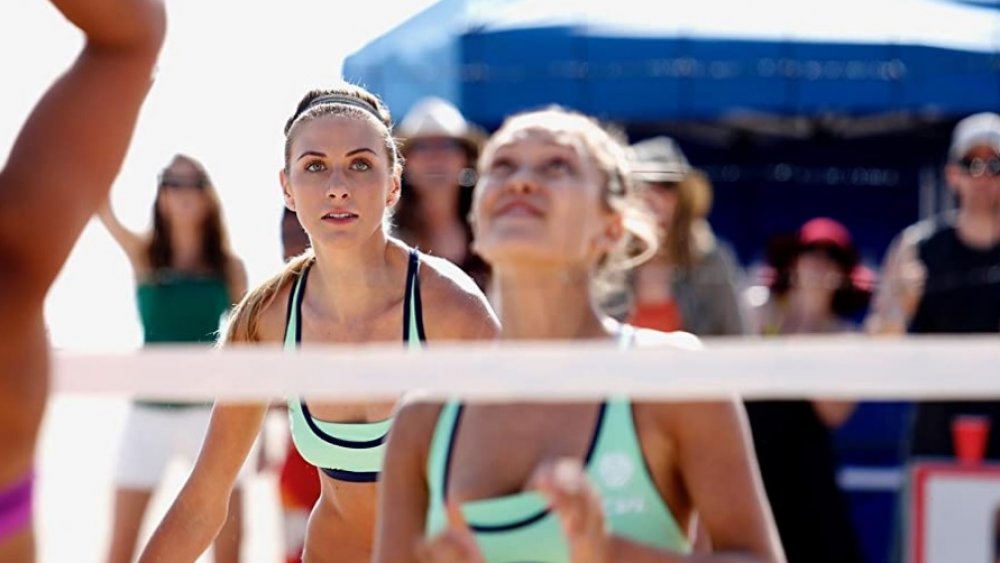 Freeform
Mattfeld kept things sporty when she guest starred on a season 3 episode of the Freeform sci-fi drama Stitchers. The show centers on a secret government program that attempts to solve crimes by entering the memories of recently deceased victims using a technique called "stitching." On the episode "Kill it Forward," the team is investigating the murder of a professional volleyball player named Leslie (Lidia Rivera). The initial suspect is one of Leslie's teammates, Monica, who is played by Mattfeld.
Monica and Leslie weren't just rivals on the team. After stitching into Leslie's memories, the team realizes that the two women hated each other. Not only that, before her murder, Leslie caught Monica using steroids. This gives Monica more than enough motive for the murder. The only hitch is that Monica has a solid alibi.
When the team accesses Leslie's memory of the murder, they discover that it was actually a young man who did it. However, after following a number of seemingly random leads that uncover more murder cases, the team puts it all together. All of the murders trace back to a dark web app called All In, where users can take out a hit on someone. No monetary payment is necessary because once you take out your hit, you must then complete somebody else's by murdering their target. When the team catches Monica in the process of attempting to kill somebody else, they confirm that she used the app to take out a hit on Leslie.
Mattfeld made friends on the set of Shameless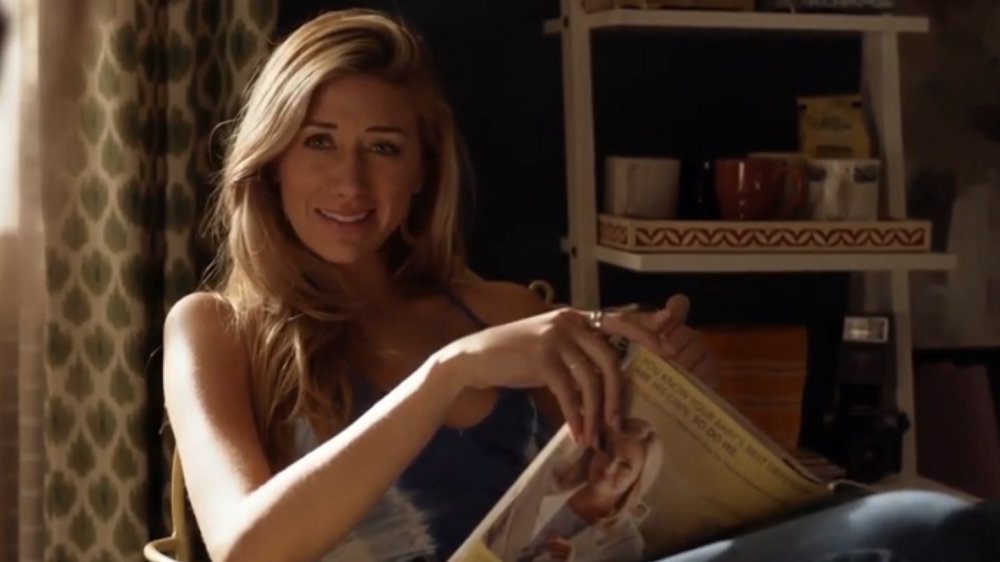 Showtime
After a handful of short films and one-off guest-starring roles, Mattfeld landed a recurring part on the eighth season of Showtime's dramedy series Shameless. The show follows the dysfunctional and extremely impoverished Gallagher family, who live in the South Side of Chicago. During her stint on the series, Mattfeld played Mel, a tenant in an apartment building owned by the eldest Gallagher sibling, Fiona (Emmy Rossum).
Although she was only on the show for seven episodes, Mattfeld clearly relished the experience. On her personal Instagram page, she posted a number of behind-the-scenes snaps taken during the filming of the series. One reads, "Happy Birthday to beautiful queen [Emmy Rossum]!!" with a photo of the two women and their co-star Jessica Szohr. Another is a photo series from a night out, captioned, "Blurry because I was having the BEST time with my wonderful #shameless cast & crew!!"
It seems like Mattfeld came away from Shameless with some new friends, and likely a boost in her career. Shortly after her time on the series, she landed In the Dark, the first major lead role of her TV career. Not bad for an actress who got her start as a teenage Franken Girl.