The Conjuring 2 Scene That Aged Poorly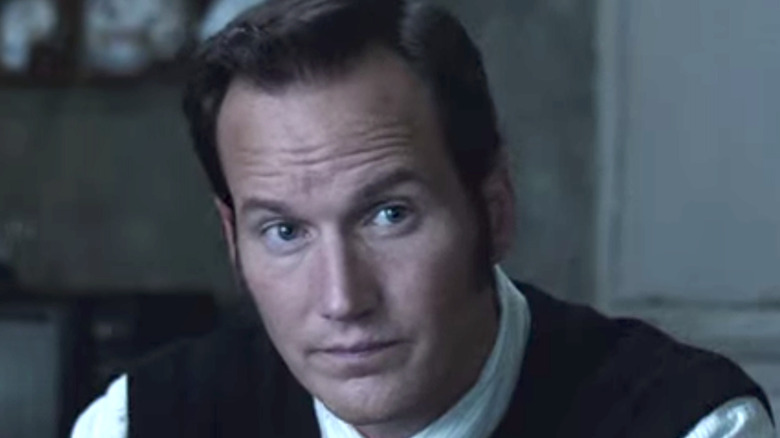 Warner Bros./Netflix
After its release in 2013, the horror film "The Conjuring" transformed into a pop culture phenomenon, resulting in a franchise that continues to churn out installments to this day. Based on the real-life paranormal investigations of Ed and Lorraine Warren, the "Conjuring" universe movies center on fictionalized accounts of the couple's skirmishes with the supernatural. In the first film, the Warrens travel to Rhode Island to help the Perrons, a family terrorized by unseen demonic forces. The couple relies on their expertise in demonology to confront the insidious presence. Upon its debut, critics applauded the narrative for its strong storytelling and clever filmmaking (via Empire). On the heels of the blockbuster success of "The Conjuring," Warner Bros. greenlit "The Conjuring 2" (via Variety).
In the second installment, Ed (Patrick Wilson) and Lorraine (Vera Farmiga) visit the beleaguered Hodgson family in London. While there, the couple assists one of the daughters, Janet (Madison Wolfe), as she begins to show signs of demonic possession. The experience deeply affects Lorraine, who strains to combat the malevolent figures inside the home. Although the Warrens effectively banish the evil tormenting the Hodgsons, sinister aftereffects leave the safety of the couple in question.
Like its predecessor, "The Conjuring 2" was a commercial hit, becoming the highest-grossing horror film of 2016 (via Forbes). However, despite its success, one specific scene from the movie has not aged well. When taking into account viewership response, this moment has become darker over time.
An intense scene in The Conjuring 2 affected a viewer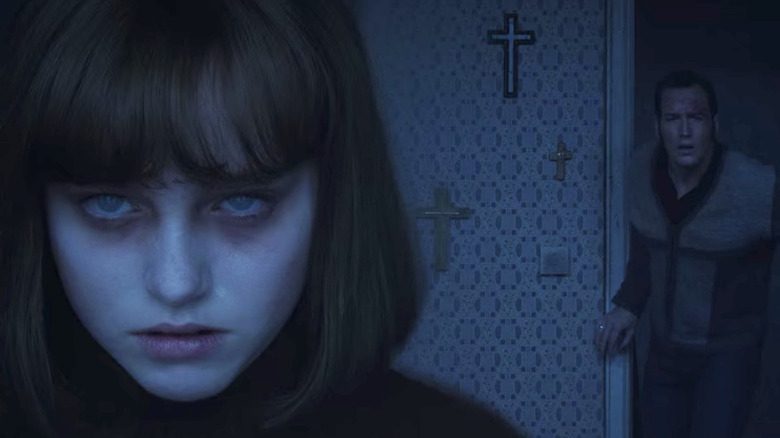 Warner Bros./Netflix
Near the end of "The Conjuring 2," the Warrens discover that Bill, the ghostly entity seemingly haunting the Hodgson's home, has actually been forced to commit troubling acts by a powerful demon. When Ed finds Janet, she is possessed by Bill once again. While standing in front of her bedroom window, the glass suddenly shatters. Janet opens her arms as shards hit her face, producing bloody scratches on her cheeks. It is an intensely unsettling scene, one that grows darker as she attempts to launch herself out of the window. Watching a young child attempt to harm herself — even under a demon's thrall in a horror movie — is an incredibly disturbing moment that has resulted in this scene aging poorly.
According to The Independent, a 65-year-old man died of a heart attack after attending a showing in India in 2016. The unnamed theatergoer collapsed while watching the climactic scene where Janet becomes fully possessed and attempts to self-harm. Although the man was taken to the hospital, he passed away soon after. When medical staff directed the transportation of his body to another hospital, his cadaver shockingly never made it to its destination (via Times of India). While much of "The Conjuring 2" leans into a sensationalized portrait of supernatural evil, the real-life manifestations of tragedy are often more horrifying than fiction.