The Magic Mike Scene You Shouldn't Watch With Your Partner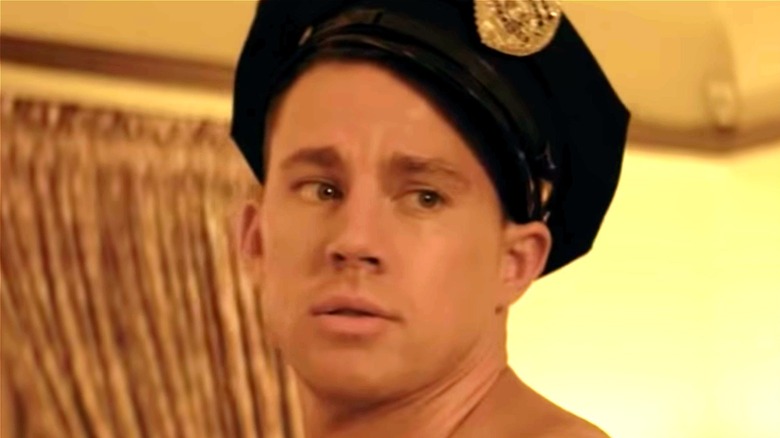 Lionsgate/YouTube
Nearly a decade later, Steven Soderbergh's "Magic Mike" is still a smart, nuanced depiction of post-recession working life that also happens to be about erotic dancers. The film is based on actor Channing Tatum's stories of stripping in Florida and stars the actor as Magic Mike, a talented dancer working at Xquisite Strip Club in Tampa. Mike likes his work but dreams of running his own furniture business, as he irons the dollar bills he receives from performing. The hedonistic dancer begins questioning his lifestyle when he meets amateur dancer Alex (Alex Pettyfer) and his more responsible sister Brooke (Cody Horn).
"Magic Mike" was a surprise critical and box office hit, raking in a hugely profitable $167 million on a $7 million budget (via Box Office Mojo). Critic Roger Ebert summarized other reviews by calling the film "a crafty mixture of comedy, romance, melodrama and some remarkably well-staged strip routines involving hunky, good-looking guys."
This is a pretty steamy movie, though, so be careful who you view it with, especially one sequence. Here's the "Magic Mike" scene you wouldn't want to show your partner.
Mike's solo dance to Pony is unreal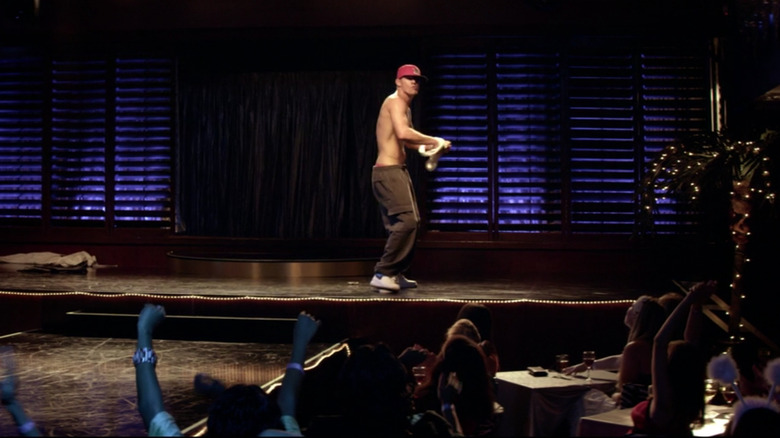 Lionsgate
One scene in "Magic Mike" is especially hard to watch with a romantic partner around, namely Mike's signature solo dance, soundtracked to "Pony" by R&B singer Ginuwine. Dressed in a sleeveless top, cap, and sweatpants, Mike swaggers through some incredible dance moves, even somersaulting off the stage at one point as the crowd goes wild. The strong sexual nature of the dance could make it uncomfortable for some couples to watch together
Young dancer Adam and Brooke end up watching his performance from offstage. Even Brooke, skeptical about erotic dancing, is fascinated by Mike's confident, carefully choreographed strutting, foreshadowing their eventual romantic interest in each other.
There are much wilder dances and routines in "Magic Mike," such as Alex and Mike's botched routine as cops at a private party or all of the dancers moving to "It's Raining Men." But few scenes have the same erotic charge as Tatum's graceful performance. The scene was even reprised in the sequel "Magic Mike XXL" as Mike dances to "Pony" at home, showing he's still got the moves.