How Matthew McConaughey Prepped For His Magic Mike Role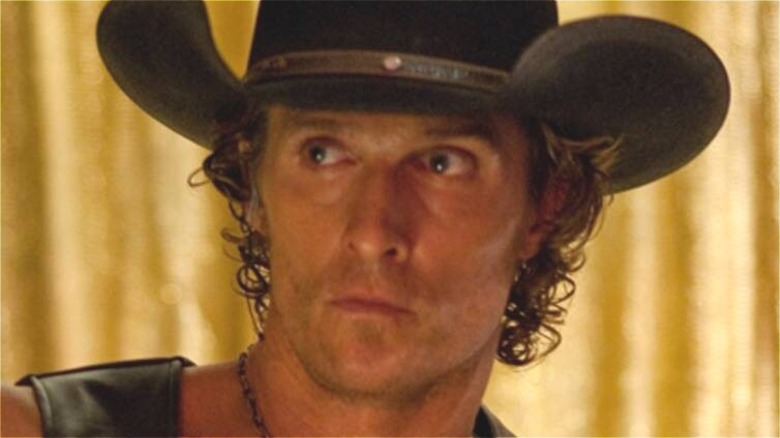 Warner Bros.
While Matthew McConaughey is now known for delivering compelling performances in whatever role he takes on, that wasn't always the case. It was thanks, in part, to his work in films like "Magic Mike" and "Killer Joe" that McConaughey was able to reassert himself as an actor worth watching.
In "Magic Mike," McConaughey plays Dallas, a former stripper who now owns a club called Xquisite and is in charge of its stripping act. As we learn more about Dallas, we see that he is driven by hunger for profit above all else, and that he doesn't care about Mike (Channing Tatum) or any of the other strippers in his employ. 
McConaughey's performance in "Magic Mike" earned him praise from critics. Given the research that both he and Tatum put in before the movie, it's easy to see why their performances ended up feeling so authentic.
McConaughey and Tatum spent plenty of time in male strip clubs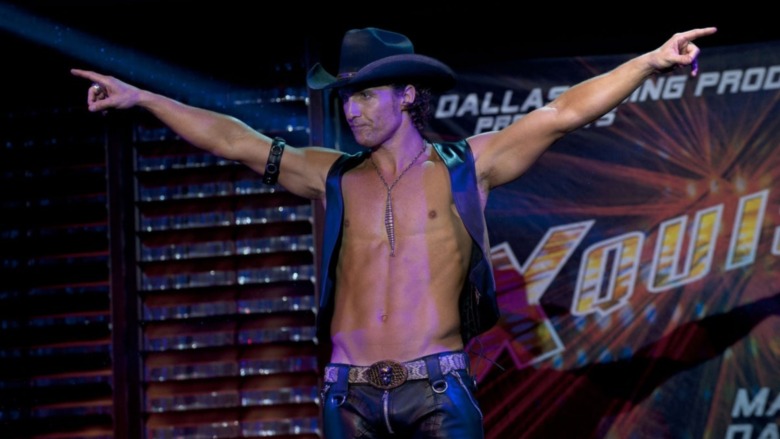 Warner Bros.
In an interview for "In Depth with Graham Bensinger," McConaughey explained that he looks for "lightbulb moments" when trying to understand a character. In order to seek these moments out, McConaughey and Channing Tatum visited male strip clubs. Some of the performers in those clubs seemed to take McConaughey by surprise.
"... I noticed that as Channing and I noticed these men coming up and talking to us are like lawyers and bankers and accountants. And they're very formal," McConaughey said. "And you look at them kind of going, some of them are even kind of nerdy! And 30 minutes later they're on stage and they're the dancers! You're like going, 'Wait, the nerdy guy that wasn't even dressed cool or nothing is now that guy up there working?' This sort of corny world that there was so little precious about it."
McConaughey even came up with a business idea of his own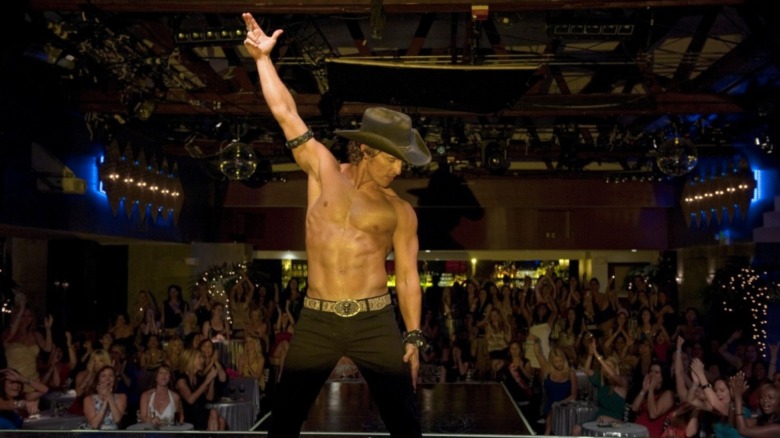 Warner Bros.
As part of his immersion in his character, McConaughey also described what he would have done if he were in Dallas' shoes. 
"Then I noticed that night that in the role I was playing, Dallas, I was the owner of the club," he said. "I was going, 'You know, if I ran this joint, I would have someone at the door marking what kind of car every woman pulled up in. I'd want to know if they are pulling up in a Mercedes or a Subaru.' ... because where we make the big bucks is the solo dances later."
As this interview seemingly makes clear, McConaughey was willing to do the work to fully inhabit Dallas and make the character feel as real as possible — even if it meant hypothesizing about ways he could maximize profit as the owner of a male strip club.