Blood Mother - What We Know So Far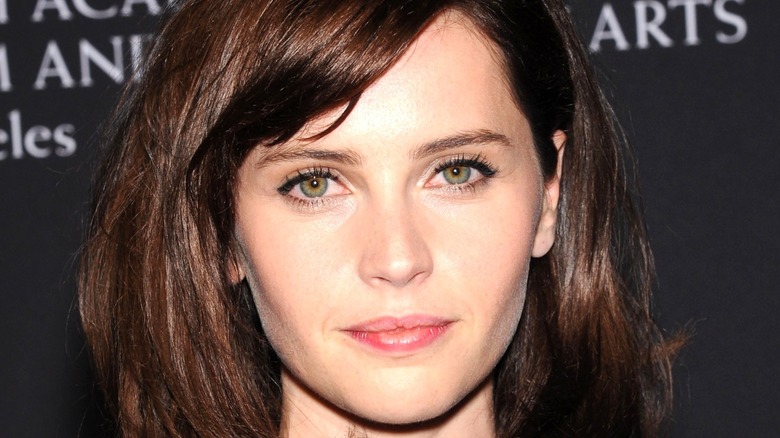 DFree/Shutterstock
Felicity Jones has signed on to star in and produce a supernatural flick called "Blood Mother," according to Deadline. The movie will be produced by New Regency, which has produced two Best Picture winners in the past decade, "12 Years a Slave" and "Birdman." The film's producers, along with Jones, include Kelly Marcel, Steve Zissis, and Jones' brother Alex, who is her partner in her company Piecrust Productions. Marcel and Zissis wrote the story, with Zissis penning the screenplay.
Kelly Marcel is one of Hollywood's hotter writer-producers of the moment, having written America's second-highest-grossing film of 2021, "Venom 2: Let There Be Carnage," along with star Tom Hardy. She also wrote the first "Venom," "Cruella" (along with Zissis), and the screenplay for "Fifty Shades of Grey," which she said was a painful process because producer E.L. James, the author of the novel on which the film is based, refused to allow any of the novel's dialogue to be changed (via The Guardian).
Steve Zissis' first feature writing credit is with Marcel on "Cruella," Disney's hit origin story of villainess Cruella de Vil. He also co-created the HBO dramedy series "Togetherness" with the Duplass brothers. He's better known as an actor, having starred on "Togetherness" and appeared in movies and shows like "The House" and "Happy Death Day 2U."
Here's what we know so far about "Blood Mother," including its possible release date, cast, and plot.
What's Blood Mother's release date?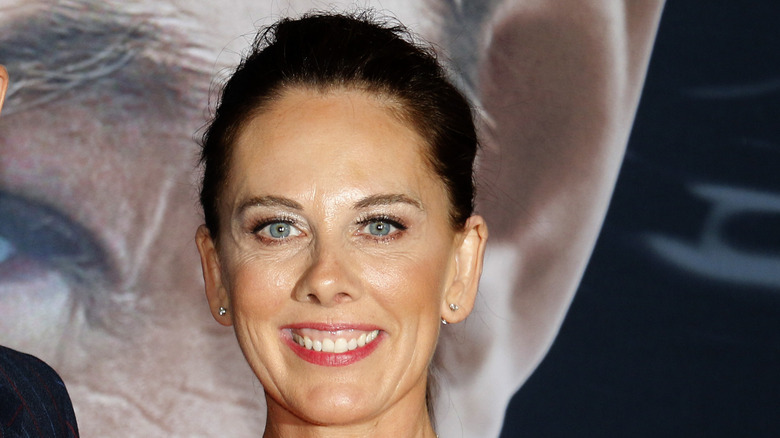 Tinseltown/Shutterstock
No release date has been set yet. The film was just announced as being officially in the works last week, and no director is attached at this point, so it will be a while before it comes out. If it manages to get into production sometime in the next few months, it could come out by the end of 2022. If production doesn't start until later in 2022, it probably won't come out until the year after.
With all that in mind, it's hard to say exactly when it will come out because it's still pretty early in the production process. Generally, when other cast members start being announced, that means a movie is about to start or is already in production. Once that happens, it will be easier to predict when "Blood Mother" will come out. But considering that "Blood Mother" sounds like it's just a script at this point, we're predicting a 2023 release. 
Who's in the cast of Blood Mother?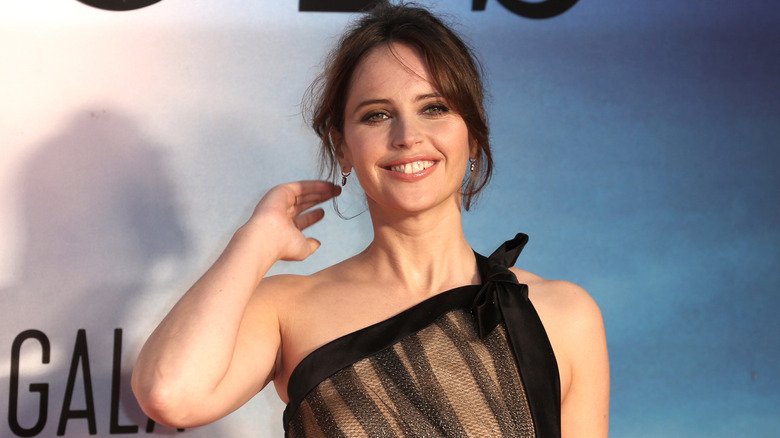 Cubankite/Shutterstock
As far as the cast goes, only Felicity Jones has been confirmed so far, and she's assembled a diverse body of acclaimed work through the years. She's been in a superhero movie ("The Amazing Spider-Man 2") and had the lead role in a Star Wars movie ("Rogue One"). She's been nominated for an Oscar ("The Theory of Everything") and played one of America's most revered stateswomen, Ruth Bader Ginsburg ("On the Basis of Sex"), which surprisingly didn't earn her another Oscar nomination. She's done Shakespeare ("The Tempest") and Jane Austen ("Northanger Abbey"). She's guest-starred on "Doctor Who" and "Girls." She hosted "Saturday Night Live" once.
Jones has achieved a lot as an actress, but she's never been in a horror movie — until "Blood Mother." We're looking forward to seeing what drew her to the project. As a producer, Jones has worked on the films "The Last Letter from Your Lover" and the upcoming "Borderland," which she also acted in. 
What's the plot of Blood Mother?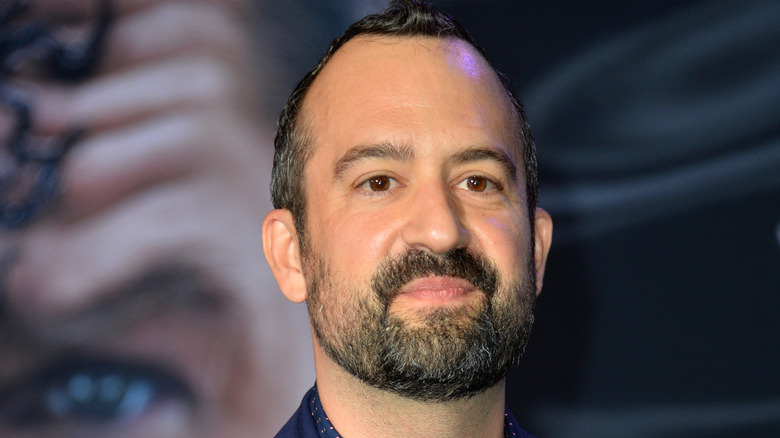 Featureflash Photo Agency/Shutterstock
All we know about the plot of "Blood Mother" is what was described by Deadline – "The film follows an Oxford professor who discovers her baby is inhuman and finds herself doing the unimaginable to keep him alive."
Bloody Disgusting's John Squires wrote that the premise sounds reminiscent of director Paul Solet's 2009 horror movie "Grace," which is about a mother who gives birth to a seemingly stillborn baby that somehow comes back to life. But baby Grace is not a normal baby; she craves blood. And her mother Madeline (Jordan Ladd) will do anything for her. It seems likely, based on the title and short premise, that "Blood Mother" will have a similar plot, with maybe a little bit more posh English sheen, what with the main character being an Oxford professor. For Jones to be involved in it not only as an actress but also as a producer, it must be a character-driven project. 
In addition to "Grace," the writer-producers will probably cite "Rosemary's Baby" as an influence.