The Truth About Tom Hardy's Venom 2 Writing Process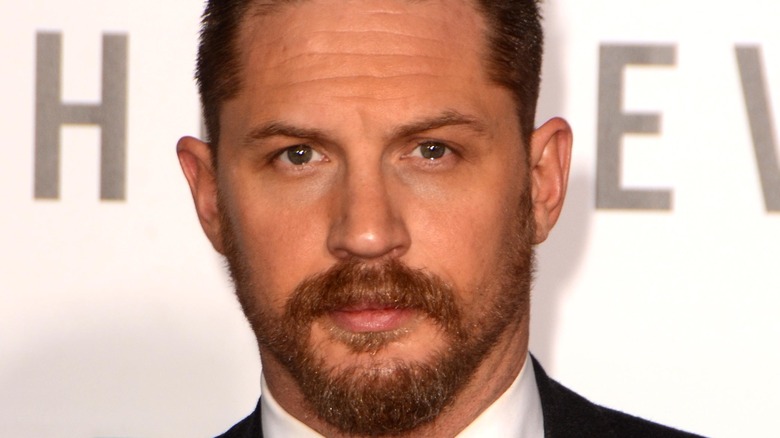 Shutterstock
Venom, the antagonistic symbiote, has been a part of the Spider-Man universe since the character's debut in 1984's "Amazing Spider-Man" issue #252 comic. However, it took nearly 30 years for the creature to hit the big screen in the third installment of Sam Raimi's "Spider-Man" trilogy, in which he was played by Topher Grace.
In 2018, Venom finally got his own film, with the very talented Tom Hardy portraying the sentient alien. "Venom" was a huge success for Sony Pictures, grossing $856 million at the box office and becoming the sixth highest grossing film of 2018, according to Deadline. Now, fans are eager to see the return of Eddie Brock in the upcoming "Venom: Let There Be Carnage," set to hit theaters September 24, 2021.
Hardy was initially drawn to the role of Venom for one very specific reason: his son. Speaking to Variety, the actor shared, "When I was presented with the opportunity to play Venom — and that correlated with my son's love of Venom and how cool he was — I got really, really excited and decided I wanted to do it." However, it's clear Hardy has grown to love the character just as much himself, leading to him take on an even bigger role in the production of "Let There Be Carnage."
Tom Hardy helped write the the Let There Be Carnage story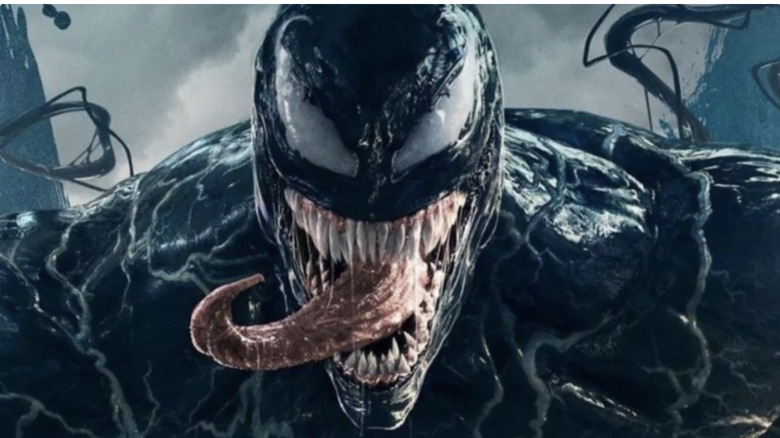 Sony Pictures
"Venom: Let There Be Carnage" has a new director, with Andy Serkis taking over the reins from Rueben Fleischer. There were some changes in the writing department, too. Kelly Marcel once again wrote the film's screenplay, but this time, Tom Hardy is getting a "Story by" credit in the film.
Speaking to Empire Magazine, Marcel elaborated on Hardy's behind-the-scenes role in drafting "Let There Be Carnage," which marks his first ever writing credit. "This is new for him, to get credit," Marcel told Empire , "but it's not new for him to be this involved. He's absolutely 100% committed to everything that he does." The writer elaborated on Hardy's dedication to the story, saying, "He's married to Venom. He loves this character. He's very involved in what he thinks should happen."
Marcel wrote the actual screenplay herself; however, it was conversations with Hardy that helped solidify the story. "We spent months breaking the story together on FaceTime, riffing on ideas, seeing what worked, seeing what didn't," Marcel said. "Then I took everything we spoke about and holed up somewhere for three months quietly, knocking out a script."
Knowing how dedicated Hardy is to both the story and the character makes us even more excited for this anticipated sequel. For now, though, we'll have to stick to rewatching the trailer, looking for some more hints on what's to come.