Alien: Covenant Brings In $4.2 Million At Thursday Box Office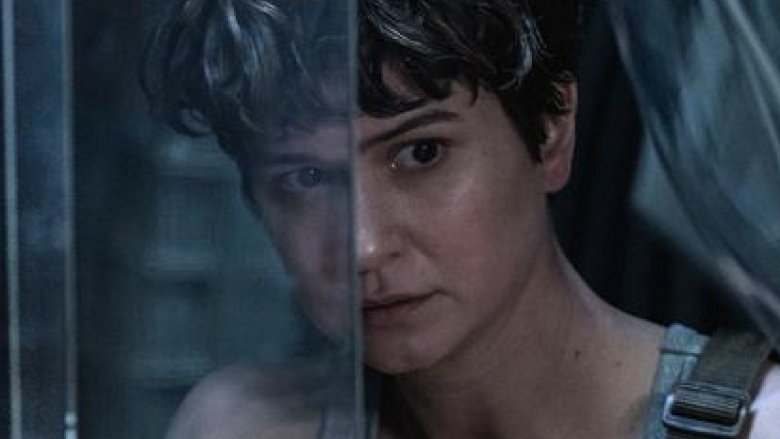 Can Alien: Covenant defeat Guardians of the Galaxy Vol. 2? Thursday night previews give the first indication of the film's box office prowess and hint at whether or not it will be able to top Marvel's juggernaut this weekend.
Alien: Covenant brought in $4.2 million in Thursday night previews, according to The Hollywood Reporter, which has it projecting for around a $45 million opening weekend. This could be enough to top Guardians, which brought in $145 million for its opening weekend (including $17 million in Thursday night previews) but fell to just over $65 million in its second week. The film is projected to bring in around $36 million in its third week. (via Box Office Mojo)
Covenant's Thursday numbers put it ahead of its predecessor, Prometheus, as well, with that film earning $3.6 million on Thursday on the way to a $51 million opening weekend. However, Prometheus screenings began at midnight, whereas Covenant screenings began running earlier in the night. 
Alien: Covenant follows the crew of a ship on their way to colonize a distant planet who wake up long before they are supposed to. They decide to stop on a nearby, apparently habitable planet where, predictably, things don't exactly go as planned. The film, directed by Ridley Scott based on a script from John Logan and Dante Harper, stars Michael Fassbender, Katherine Waterston, Billy Crudup, Danny McBride, Carmen Ejogo, Jussie Smollett, Callie Hernandez, Demian Bichir, and Amy Seimetz.
Other films opening this weekend include the romantic drama Everything, Everything, expected to bring in around $8 to $10 million, and Diary of a Wimpy Kid: The Long Haul, a reboot of the kids franchise which is also hoping to gross around $10 million. Meanwhile, Guy Ritchie's King Arthur: Legend of the Sword is expected to continue to be a box office bomb, with a predicted $7.5 million adding to what is likely to be a multi-million dollar loss. Amy Schumer and Goldie Hawn's Snatched is also expected to take a dip, falling to a predicted $8.6 million, while staples The Fate of the Furious, Beauty and the Beast, How to be a Latin Lover, and The Boss Baby will likely once again fill out the bottom rungs of the top 10.
Once you've headed out to see Alien: Covenant, see some of the film's biggest unanswered questions and all of the Easter eggs you may have missed.