Why Chicago PD Fans Are Rooting Hard For Upstead After Season 9 Episode 8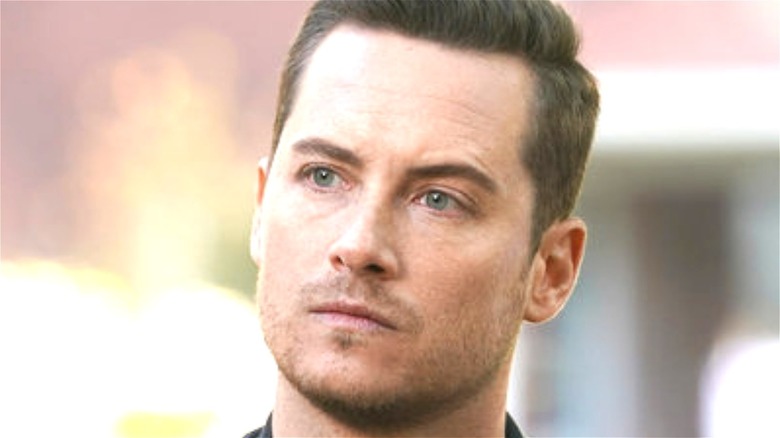 Lori Allen/NBC
With the Intelligence Unit on the brink of falling apart, "Fractures" is the perfect title for the latest episode of "Chicago P.D." The show, which is part of the "One Chicago" franchise, follows the officers and detectives in the fictional 21st District of the Windy City.
In "Fractures," the ongoing fallout from the cover-up of a self-defense killing in Season 8 continues to haunt Sergeant Hank Voight (Jason Beghe), Detective Hailey Upton (Tracy Spiridakos), and Detective Jay Halstead (Jesse Lee Soffer). Upton, who pulled the trigger, even finds her career in jeopardy when the FBI turns their attention toward her while searching for the missing man.
Despite the intensity of the episode, "Chicago P.D." fans couldn't help but love one scene between Upton and Halstead. The fan-favorite couple, affectionally dubbed "Upstead," got off to a rocky start in the show, but their relationship has become a highlight for many viewers.
So, which scenes in "Fractures" just gave fans further reason to root for Upstead?
Chicago P.D. fans loved the episode's Upstead scenes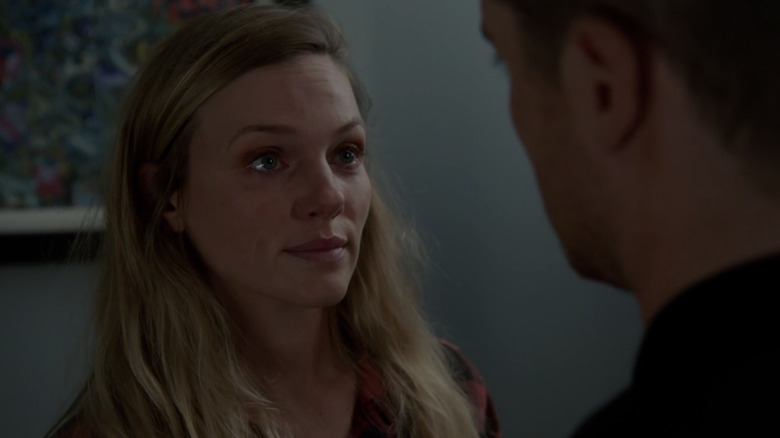 NBC
"Chicago P.D." fans took to Twitter to gush over the moment in "Fractures" when Halstead arrived home to warn Upton about the tracker and bugs hidden on her car. He silently leads her into the bathroom, turns on the shower, and tells her that the FBI is targeting her. They share an emotional moment, and she asks if she should turn herself in. "No, I want to start my marriage with the woman that I love out of prison," Halstead replies. 
It's a line that struck a chord with Upstead fans, who noted that he said "marriage" rather than "life" because, as @fromiftowhen put it, "they already have a life together and they have for years and marriage is just their next exciting step building on that amazing foundation."
"Every time I think an #upstead quote can't be topped the writers prove me wrong, but they're gonna have a hard time outdoing the lines they gave us in this episode," declared @thingthatworks. Additionally, the couple shared a sweet phone call later in the episode where they reassured one another that things would be alright — again reaffirming their commitment to each other.
Ultimately, seeing the couple so determined to make it out of their situation still intact has just made fans root for them even more. "Do you guys understand how important that scene was? things can get uglier during the second half of the season, but #upstead is NOT. GOING. ANYWHERE," exclaimed @vpstead. "PARTNERS. SOULMATES. ENDGAME."
Now, "Chicago P.D." fans will just have to wait and see what happens to the couple throughout the rest of Season 9.