Why Stella From Chicago Fire Is So Disappointing To Fans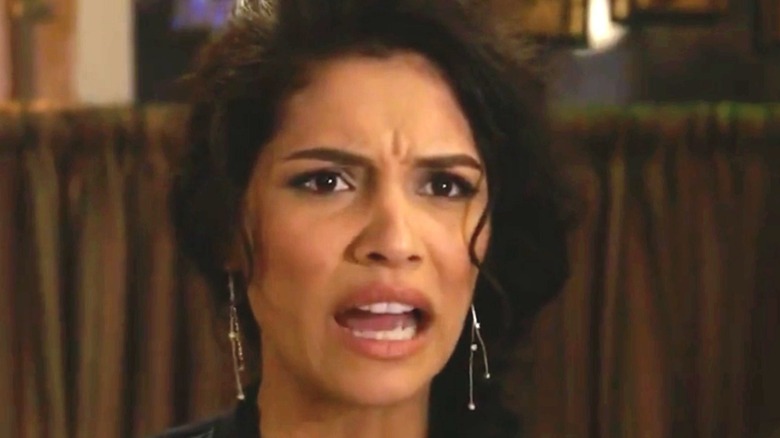 NBC
As the "One Chicago" franchise's original show, "Chicago Fire" has reached millions of viewers since it's premiere on NBC in 2012. Produced by "Law and Order" creator Dick Wolf, the show follows both the professional and personal lives of firefighters from Chicago's fictional Firehouse 51. The series features a large cast with Jesse Spencer, Taylor Kinney, Christian Stolte, and many others starring. Over the course of its 195 episodes, viewers have seen the characters work through a myriad of dramatic cases including a gang turf war and a serial arsonist, but the storyline of engineer-turned-lieutenant Stella Kidd (Miranda Rae Mayo) in particular has left some fans disappointed. 
Stella is first introduced onto the show in Season 4 when she replaces Jimmy Borelli as Truck 81's engineer. Later, she becomes a driver for a brief stint in Season 6 and permanently takes over the position after Otis' death in "Chicago Fire" Season 8. Stella is then promoted again when she passes her exams in Season 9 and becomes a lieutenant, however many fans are not happy with the way things played out for the character that season.
Why are fans disappointed in Stella's storyline?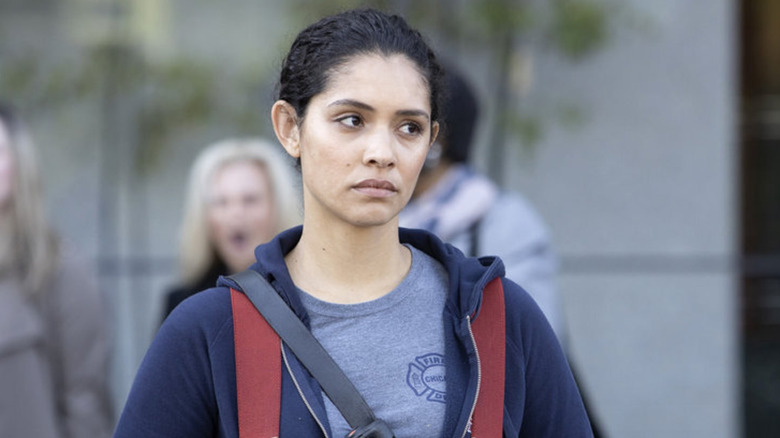 NBC
Reddit user parab13 listed several reasons why they are disappointed in Stella's storyline in "Chicago Fire" Season 9, with sexism being the primary issue. "They used what could have been a good storyline about the rumors that Stella was sleeping her way to the top as a way of causing relationship drama," they wrote. "It's really frustrating that they made a story about Stella's career progression mostly about her love life." Parab13 continued by saying Season 9 did nothing to show Stella's background, character, or her potential as a lieutenant. They also believe the season did not show Stella's struggles as a woman of color and cites it as "lazy writing."
Many other users were quick to agree. "Stella is badass and has potential to be a great leader, but I think the writers need to do a better job at executing her future storylines" user kmsan2012 wrote. "She definitely deserves some better leadership storylines now that she's passed the exam and that is my hope for the upcoming season." However, several users commented that COVID-19 restrictions during filming could have played a role in Season 9's creative capability. Fans will have to tune in to "Chicago Fire" season 10's premiere on September 22 to see how Stella's story plays out.