The Unusual Way Tyrese Gibson And Famke Janssen Met On The Set Of Dangerous - Exclusive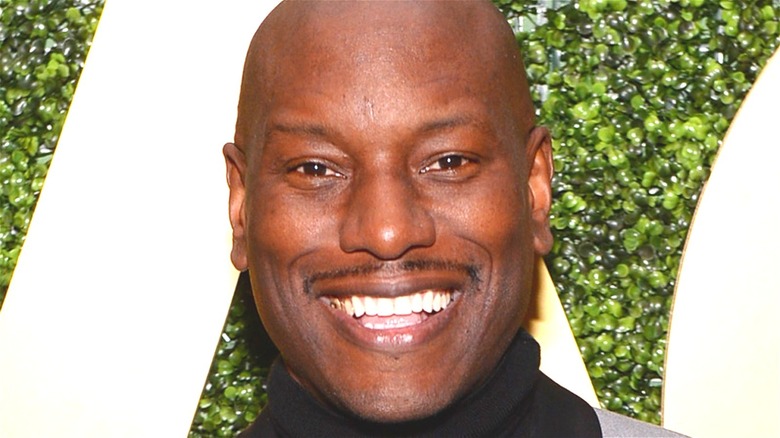 Andrew Toth/Getty
Tyrese Gibson has made a name for himself both as an actor and singer, having started his career as a highly popular R&B artist before diving into acting in 2001 with John Singleton's "Baby Boy." While we all know how big his onscreen career has become, with starring roles in blockbuster film franchises like "Fast and Furious" and "Transformers," what some people may not be aware of is how big his heart is, too.
One person who knows exactly how giving Gibson can be is Famke Janssen ("X-Men," "Taken"), who had a positive first-hand experience while co-starring with Gibson in "Dangerous," which is out now in theaters and on demand. In the action-thriller, Janssen plays an FBI agent and Gibson plays a small-town sheriff, both pursuing an ex-con (Scott Eastwood) who skipped town to attend his brother's funeral and winds up getting tangled up in a deadly situation.
It was the first time Gibson and Janssen had worked together on a film, but because of the COVID-19 pandemic, they met in an unusual way. In an exclusive interview with Looper, Gibson revealed what he did to help Janssen get through a lonely two-week quarantine in a foreign country.
Tyrese Gibson cooked meals for Famke Janssen while in quarantine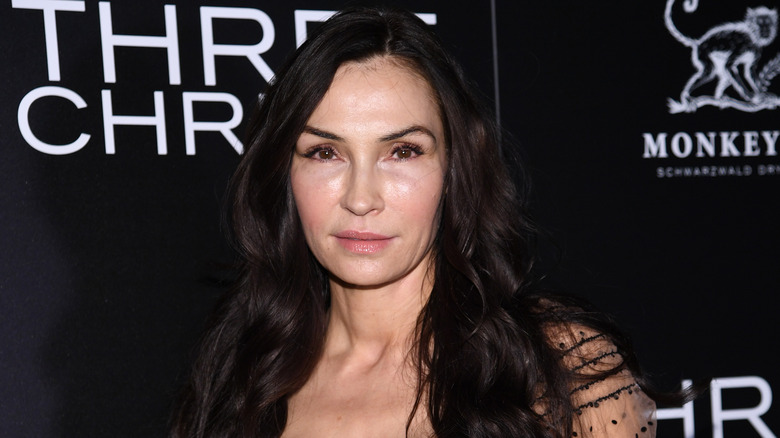 Dimitrios Kambouris/Getty Images
Filming for "Dangerous" took place in Canada during the height of the COVID-19 pandemic, which meant there were strict protocols to follow. That included a firm 14-day quarantine the cast and crew had to adhere to, which left Gibson and Janssen isolated in their respective hotel rooms. It didn't stop Gibson from making sure his co-star felt right at home.
"We had to quarantine for 14 days, and Famke came to Canada by herself, while I came with two other people," he recalls. "And we literally were not allowed to walk out of our front door. They take quarantine very serious in Canada. So, I ended up cooking and delivering food to Famke and surprising her every other day and just making sure that she was okay — and that's how we met. Before we physically met, we met via food deliveries."
Of all the things that happened on the set of "Dangerous," those modest moments with Janssen are what stand out in Gibson's mind the most.
"It was just moments like that," he says. "I've got a big heart, and I'm always thinking about other people and what they may need. And I was like, man, she's here by herself. So, I just wanted to make sure she was happy."
"Dangerous" is currently in theaters and available on demand.