Famke Janssen Reveals What Really Drives Her And The Thing That Changed Acting Forever - Exclusive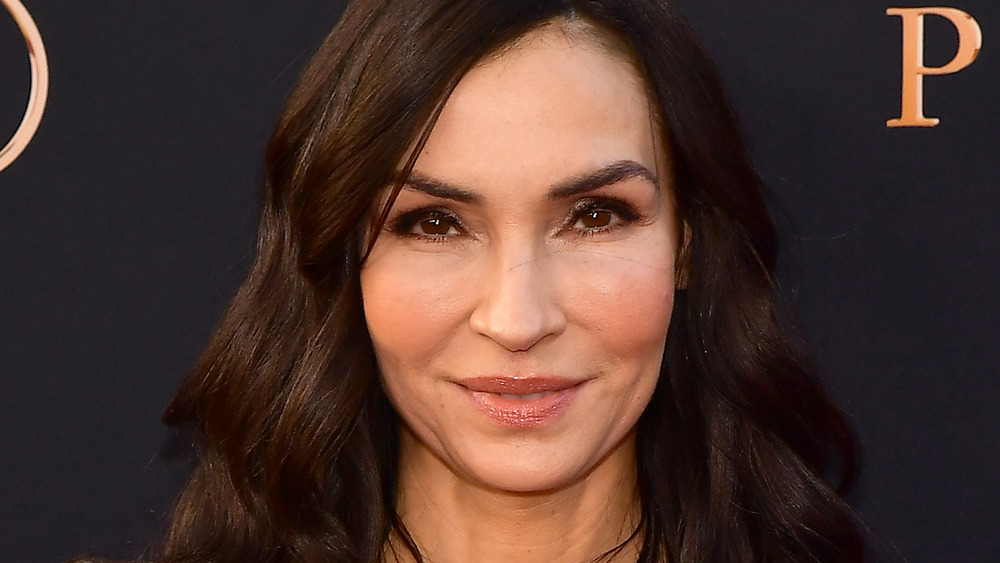 Matt Winkelmeyer/Getty Images
Famke Janssen has had an amazing career in film, for nearly 30 years. From appearing opposite Pierce Brosnan in his 007 debut, GoldenEye, to her career-defining turn as Jean Grey — AKA the Dark Phoenix — in the X-Men films, to a pivotal role opposite Liam Neeson in the Taken trilogy, she's become a very familiar face. Just as satisfyingly, Janssen has enjoyed an extremely successful career in television, whether it be in guest turns on such sci-fi classics as Star Trek: The Next Generation, or a lead role on the horror series Hemlock Grove.
Janssen's latest film is the action thriller The Vault, debuting Friday, March 26, in theaters, on digital, as well as video on demand. The Vault stars Freddie Highmore as Thom, a college-aged engineering genius who is recruited by Walter (Liam Cunningham) to help devise a plan to break into an elaborate, thief-proof vault underneath the Bank of Spain, that contains a valuable treasure trove seized from Walter and his salvage crew after they pulled it up from the depths of the Atlantic. Janssen plays Margaret, a British official who tries to urge Walter that the heist is simply not worth the risk.
In an exclusive interview with Looper, Janssen spoke about how her passion for film not only led her to this latest endeavor, but has also driven her acting career, thus far.
Famke Janssen lives her life through the power of passion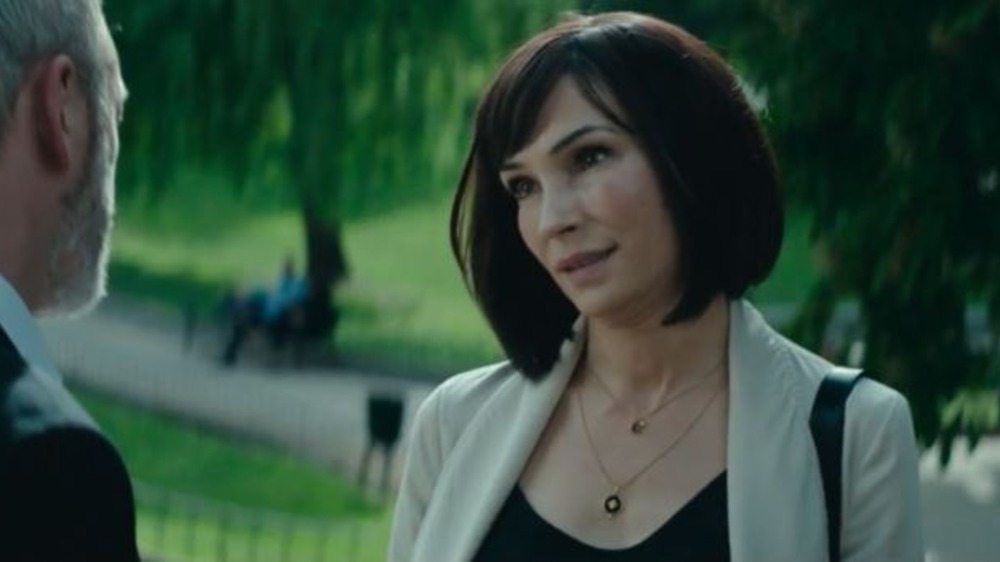 Saban Films
One of the themes in The Vault is the power of passion, which will ultimately enable Walter and his crew the seemingly impossible opportunity to crack open what has been bestowed as a "miracle of engineering." In memorable scene prior to the execution of the big job, Walter explains to Thom how soccer is a unifying love in Spain. The passion for the sport is so great, in fact, that nearly everyone crowding in the street to intensely watch the World Cup Final in the vicinity of the bank vault will be oblivious to the fact that Thom, Walter and their crew are pulling off the death-defying heist right under their noses.
While talking to Looper, Janssen said she completely understands how powerful being passionate about something can be, and in fact, the beloved actor chalks up all of her success to her passion for work and life.
"Passion is what drives every part of my being. And I guess being, for anybody who believes in it, I don't know what I believe about astrology, but I always sort of say, 'If you're a Scorpio and a dragon,' which I'm both, 'How can you not be passionate?' These are pretty intense signs, but yes, passion is what it's all about to me," Janssen said, smiling. "I don't know how I would live without it. It makes me get out of bed in the morning, it makes me excited about going to work, it makes me interested in learning about people and projects, it makes me paint — painting, that's one of my big hobbies. And so, yeah, I'm passionate about film, passionate about my relationships, my friendships — everything."
How directing a film changed Famke Janssen's perspective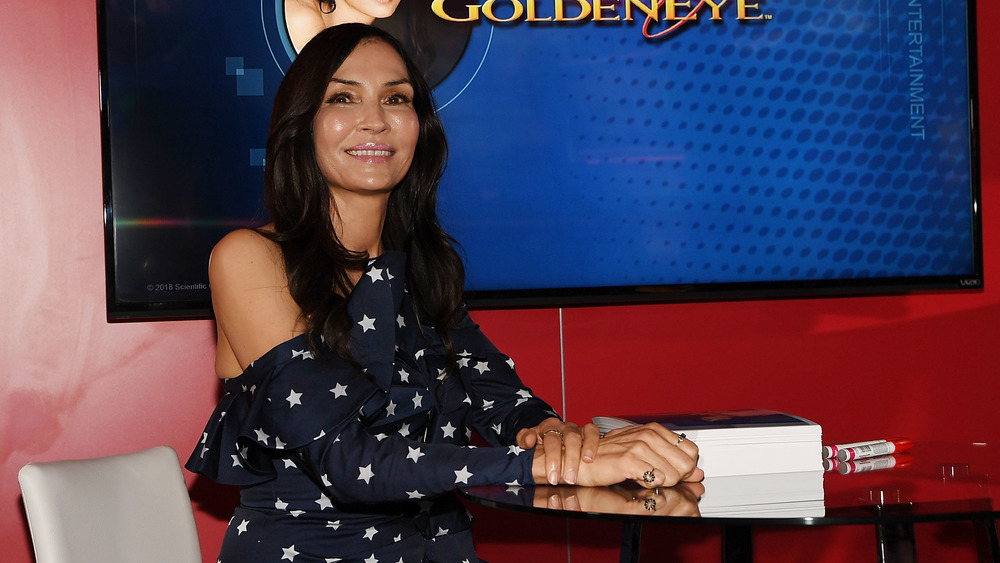 Denise Truscello/Getty Images
Janssen has amassed an impressive 70 film and television roles since her acting debut in the 1992 thriller Fathers & Sons opposite Jeff Goldblum and Rory Cochrane. Nineteen years later, Cochrane would team once again with Janssen, but this time as an actor under her direction, in the 2011 film comedy Bringing Up Bobby – which marked Janssen's debut as a director, writer, and producer. Having realized her goal of creating a film, instead of just acting in one, was not only a professional highlight for Janssen: it also changed her perspective on acting, forever.
"It's so interesting," she said. "I don't know that it's made me a better actor, it just made me a more conscious actor, because as the writer and co-producer, too, of Bringing up Bobby, I was acutely aware of money, time, how much time an actor spends in the makeup trailer could really dictate how your day goes and whether or not you're going to have to cut scenes or cut dialogue or whatever [...] And so, now, I constantly [make decisions] like, 'Oh, don't worry about it. My hair is fine,' even though it's going every which direction because I'm like, 'I don't want to take more time away from set. Are they ready on set?' I don't want them to wait."
Janssen, who has worked on both big-budget and independent productions, said writing, directing, and producing Bringing Up Bobby — which also stars Milla Jovovich, Bill Pullman, and Marcia Cross — made how realize how valuable time — and ultimately, money — is to independent filmmakers.
"Time is a money element of filmmaking or a TV series, whatever we all do," Janssen observed to Looper. "It's especially so much a part of independent filmmaking that I've never been the same as an actor without having this thing in my consciousness all the time. It's like, 'Oh, nobody should be waiting for me.'"
Directed by Jaume Balaguero and also starring Astrid Berges-Frisbey, and Sam Riley, The Vault debuts on Friday, March 26, in theaters, on digital and on video on demand.