F9 Star Tyrese Gibson Wants A Crossover With This Blockbuster Franchise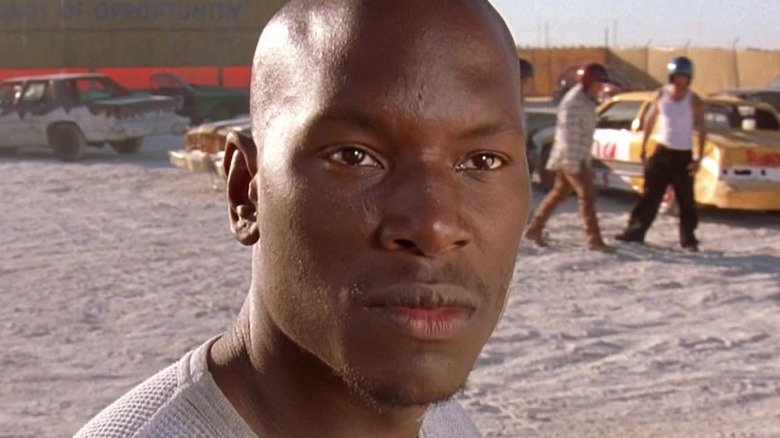 Universal Pictures
The "Fast and Furious" franchise has slowly (and sometimes not so slowly) been expanding the borders of its reality. One quarter-mile at a time, the movies get more and more fantastical. Do you remember when they were about low-level street racers stealing DVD players? Now they're in space.
The "Fast" franchise has also become embedded in the Universal Studios mythos. "Fast and Furious: Supercharged" is the finale of Universal Studios Hollywood's famous backlot tour. Hobbs, Dom, and Letty rub elbows with Jimmy Fallon, the "Jaws" shark, and the spitting dinosaurs from "Jurassic Park." But Tyrese Gibson, who has been with the franchise since "2 Fast 2 Furious," has a different theme park pal in mind for a franchise-to-franchise crossover.
Speaking to ComicBook.com, Gibson said that the natural next step in the "Fast" evolution would be a crossover with the "Transformers" series. "I'm thinking that the crossover would be more 'Transformers' and 'Fast' than 'Jurassic Park,'" he said.
Transformers makes sense as a car-based franchise crossover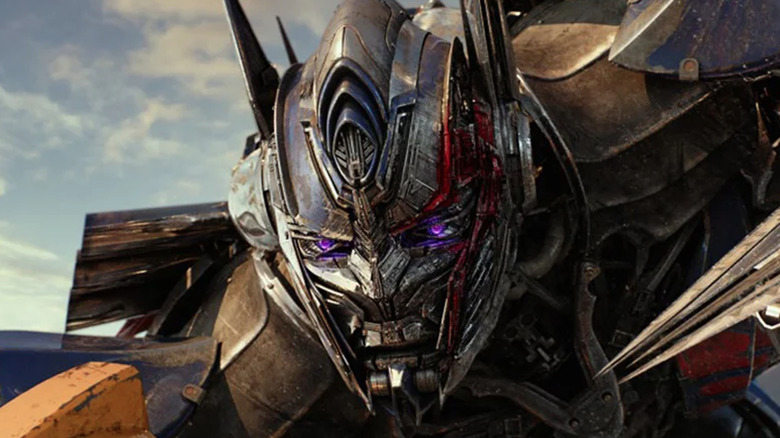 Paramount Pictures
Apparently, fans have been gagging for a crossover between "Fast" and "Jurassic Park." Tyrese Gibson doesn't see it, however. He explained his reasoning thusly: "Cars that become robots and vice versa. We can do that at first and then get to dinosaurs." The "Transformers" franchise also has a strong theme park presence at Universal Studios. When Gavin Newsom declared California officially "open," he did so at Universal Studios Hollywood with Optimus Prime in attendance.
Sentient cars open up a world of plot for the "Fast" movies. Do the Autobots want to steal giant safes out of Brazilian banks? Is NOS a drug to them; would Optimus Prime get high? Would Megatron wind up joining the famiglia, like all "Fast" villains eventually do? And would Vin Diesel need to get "Felliniesque" on John Turturro for his acting? These are the kind of questions likely to keep Justin Lin up at night.
However, the team-up of fan favorites Bumblebee and Han may hit a snag. Though Universal holds the theme park rights to the "Transformers" series, it's a Paramount property. That means Captain Picard or Spongebob is more likely to go up against Starscream than Jakob Toretto. But Tyrese can dare to dream.