The Behind-The-Scenes Drama On Beverly Hills, 90210 That Had Shannen Doherty Written Off The Show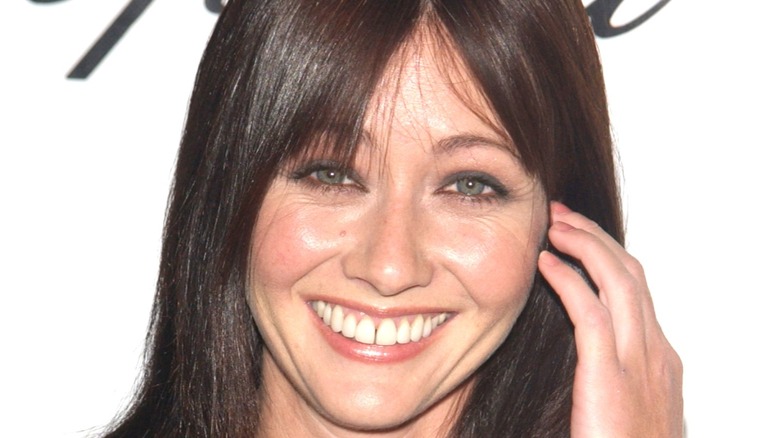 Featureflash Photo Agency/Shutterstock
When it comes to iconic teen shows, there are few more impactful than "Beverly Hills, 90210." The drama, which ran for 10 seasons from 1990 to 2000, followed the lives of teens living in the affluent and famed California zip code. Thanks to its popularity, the series made big stars of its lead actors, including Jason Priestley, Jennie Garth, Brian Austin Green, Tori Spelling, and the late Luke Perry. 
While "Beverly Hills, 90210" told the story of beautiful young people living the life of luxury, things weren't always so glossy behind the scenes. With its ensemble cast, many of the show's actors often butted heads, and it led to some drama that transferred onscreen, too. In particular, Shannen Doherty, who played Brenda Walsh, was known as a difficult personality among the cast and crew. Ultimately, her behind-the-scenes drama led to her character leaving the hit show. But what exactly happened that got Dohetty booted from the "Beverly Hills, 90210" cast?
Shannen Doherty caused problems with her castmates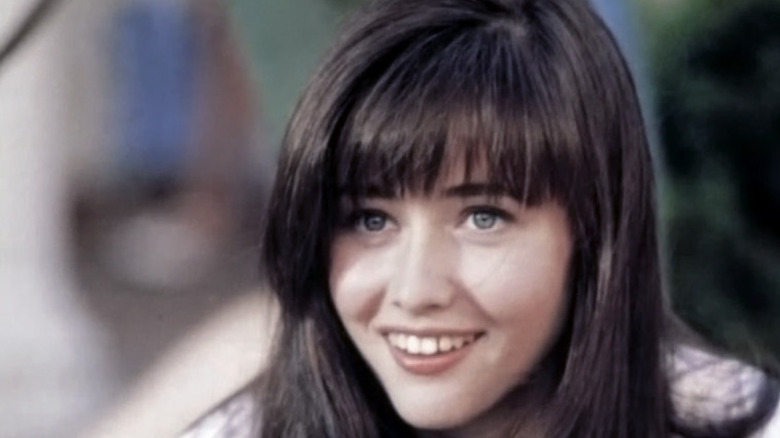 CBS Television Distribution
Shannen Doherty began acting as a child, dazzling audiences as Jenny Wilder on the 1980s period drama "Little House on the Prairie." However, her role on "Beverly Hills, 90210" is what really put her on the map. Doherty spent four seasons playing Brenda Walsh, but her time on the show wasn't exactly enjoyed by her castmates. In her 2014 memoir "Deep Thoughts From A Hollywood Blonde," Doherty's co-star Jennie Garth revealed that Doherty "had opinions on a lot of things and she wasn't afraid to share them, even it meant sounding like a complete and utter b****" (via Yahoo).
Allegedly, Doherty also often feuded with castmates, and she even had a physical altercation with Garth that had to be broken up by their fellow actors. Doherty's behavior became too much for the rest of the cast, and co-star Tori Spelling asked her father, Hollywood heavyweight and executive producer Aaron Spelling, to write Doherty out of the show, which he eventually did, as noted by US Weekly.
Though Doherty's time on "Beverly Hills, 90210" was relatively short-lived, the talented actress did go on to reprise her role in the CW reboot "90210." She also played a fictional version of herself in the very meta mockumentary "BH90210." But despite the behind-the-scenes drama, we'll always love seeing Doherty in her role as the iconic Brenda Walsh.