The 90210 Storyline That Disappeared Without Explanation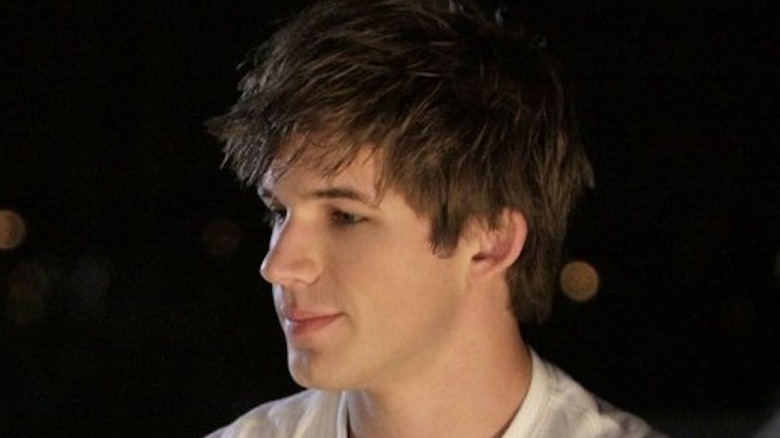 The CW
"90210" was a popular teen TV drama that aired on the CW from 2008 to 2013. Starring Shenae Grimes and Tristan Wilds as siblings Annie and Dixon Wilson, the modern-day "Beverly Hills, 90210" spinoff focused on a new generation of wealthy kids at Beverly Hills High School 18 years after the original series made its debut on Fox.
"90210" was known for its over-the-top storylines that included multiple kidnappings, an 18-year-old Liam Court (Matt Lanter) buying the Offshore bar, and even more bizarrely, turning it into an underage hangout, and the story of a far-fetched plot by Ashley Howard (Natalie Morales) as she set out to ship the object of her obsession (again, that'd be Liam) to Mexico in a crate –  and almost getting away with it, per Today. But none of those weird arcs would ever trump a super-serious storyline that was dropped without explanation early on in the series. 
The storyline even landed on BuzzFeed's list of teen shows that did a "really bad job" of handling serious topics. So what was it?
Annie's drunk driving vehicular homicide was kind of forgotten by the writers
Of all of the crazy plot twists on "90210," a Season 1 cliffhanger never really wrapped up. The episode was titled "One Party Can Ruin Your Whole Summer," per TV Guide. In Annie's case, the party could have ruined her whole life — but it didn't. In the episode, Shenae Grimes' character had a bad time at her school prom, but her night got worse when she got behind the wheel of her car with a bottle of booze. The distracted drunk hit a pedestrian and killed him,  but she fled the scene. 
In Season 2, Annie dated the deceased's nephew Jasper (Zachary Ray Sherman). While the DUI storyline got some extended play thanks to Jasper's blackmail scheme, in the end, Annie's only real punishment for her vehicular homicide was some community service.
Part of the problem may have been a change in hands for the production team. For Season 2, Rebecca Sinclair was brought in as a new showrunner. She told The Futon Critic that when she took over the show she felt like it needed " a pretty big overhaul" so she hired an all-new writing staff. "Storywise the weird thing about the first season of '90210' was the original showrunners were so slammed immediately that they kind of got underwater immediately and the characters had never been fully developed," she said. "The first thing that we really did was to talk about who the characters were before we started breaking story arcs."
Annie's past got muddled in the overhaul, and she ended "90210" riding off into the sunset with Liam.