The Critically-Acclaimed Drama John Leguizamo Turned Down For Super Mario Bros.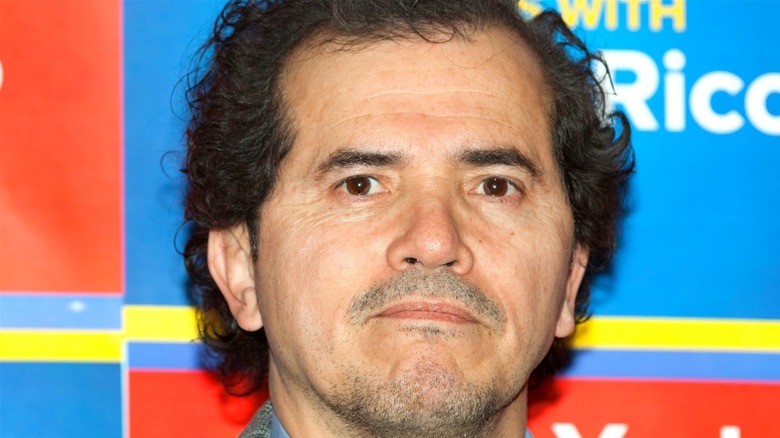 Lev Radin/Shutterstock
For more than 30 years, Colombian actor John Leguizamo has distinguished himself as one of Hollywood's most popular Latin actors. After minor roles in notable films like "Casualties of War" and "Die Hard 2," Leguizamo's star took off with a diverse range of parts in the '90s and 2000s. From the fiery, vengeful Benny Blanco in "Carlito's Way" (1993) to the lovably oafish Sid the Sloth in the "Ice Age" series, the Bogota native's dazzling charisma has elevated a plethora of critically acclaimed and financially successful films.  
One role that familiarized Leguizamo to younger audiences is, ironically, in a film widely regarded as a disaster: 1993's "Super Mario Bros." Opposite Bob Hoskins as Mario, Leguizamo brought the other famous Nintendo plumber, Luigi, to life. Given it was based on one of the most popular gaming franchises of all time, starring in it seemed like a no-brainer. However, Leguizamo sacrificed another major part to do so.
Leguizamo passed up on being Tom Hanks' lover in Philadelphia
In order to play Luigi, John Leguizamo passed up the part of Miguel Alvarez, the lover of Andrew Beckett (Tom Hanks) in Jonathan Demme's critically-lauded drama "Philadelphia." In an interview with Access Daily's Mario Lopez and Kit Hoover in 2020, Leguizamo called the decision "one of my moronic mistakes in life."
It's easy to see why Leguizamo regrets the decision. "Super Mario Bros." was an all-around flop, failing to make back its budget of more than $42 million at the box office. Critics were just as unkind, with many panning it for its confusing story and lack of faithfulness to its source material (via Rotten Tomatoes).
"Philadelphia," meanwhile, did exceptionally well at the box office, grossing more than $77 million on a budget of $26 million (via Box Office Mojo). In addition to good reviews from critics, the film also earned four Academy Award nominations, with Tom Hanks winning his first Academy Award for best actor (via IMDB). The role of Miguel Alvarez ultimately went to Antonio Banderas, helping elevate him to his own leading star status later in the '90s.
While "Super Mario Bros." was a disaster in 1993, it has since gained cult status. In a message for the movie's 20th anniversary in 2013, Leguizamo expressed pride in having starred in it. All the same, it's interesting to consider what his distinguished career would look like with the role of Miguel Alvarez on his resume instead of Luigi.