How Accurate Are Coco's Mexican Traditions?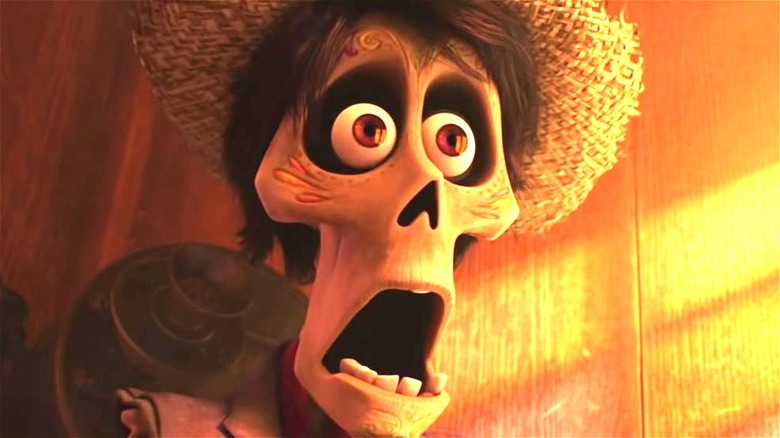 Walt Disney Studios Motion Pictures
"Coco" is one of Pixar's most successful films to date, which is definitely saying something considering the impressive list of blockbusters they've crafted throughout the years. Winning two Academy Awards and grossing $798.2 million at the box office, "Coco" was praised by critics and fans alike for its catchy music, powerful themes about family and memory, and heart-wrenching ending.
Set in Santa Cecilia, Mexico, the film follows a young boy named Miguel as he travels through the Land of the Dead, having accidentally been transported there during a celebration for the Día de los Muertos (Day of the Dead). The holiday setting and vibrant, gorgeous animation in the Land of the Dead itself was another part of what made the film a smash success, and in fact, it became the most successful movie ever released in Mexico.
The film's appeal to Mexican audiences is indicative of Pixar's emphasis on creating a truthful representation of Mexico and its people, so of course, it's important to ask the question: just how accurate are the Mexican traditions depicted in "Coco"?
Crafted with a love for Mexico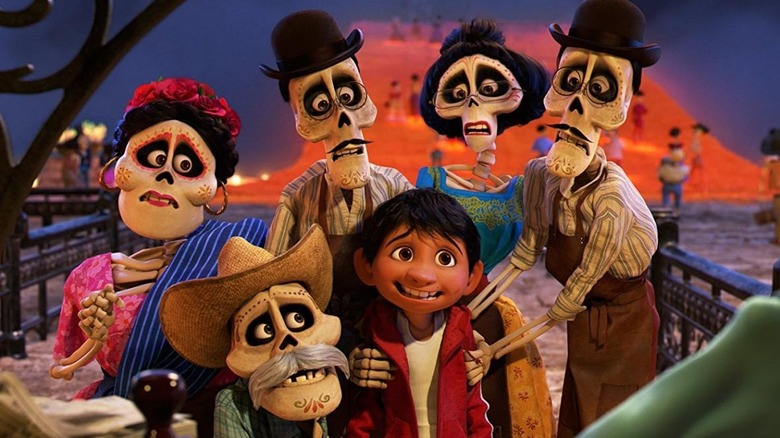 Walt Disney Studios Motion Pictures
Fans of the film will be glad to hear that Pixar did their research when it came to the accurate portrayal of Mexican culture. Like many Pixar films, the development of "Coco" took years and years of research, writing, and painstaking animation, and part of this research involved the animators actually visiting Mexico on several different occasions. 
"Coco" co-director Adrian Molina, who went along on many of these research voyages, told Disney.com that Coco isn't just set in a real place; it's also based on authentic Mexican traditions. This, he said, meant it was important for him and his colleagues to "do the research." According to Molina, the information they gathered on these trips helped inspire the clothing characters wore and the kind of music people listen to in the movie — even the shoe shop that Miguel works at is modeled after a real-life shoe store the animators came across on one of their trips.
The animal protectors — or "alebrijes" — that appear in the Land of the Dead were another tradition directly pulled from the animators' experiences in Mexico. Molina revealed that the alebrijes were not originally in the movie, but when the animators learned what they were and how important they were to Mexican tradition, they knew the colorful guardian animals had to make an appearance.
The Mexican traditions in "Coco" are not only accurate; they are also crafted with genuine enthusiasm and appreciation for the culture of Mexico itself, built organically from real-life experience.