Pixar's Coco Is The Most Successful Movie Ever Released In Mexico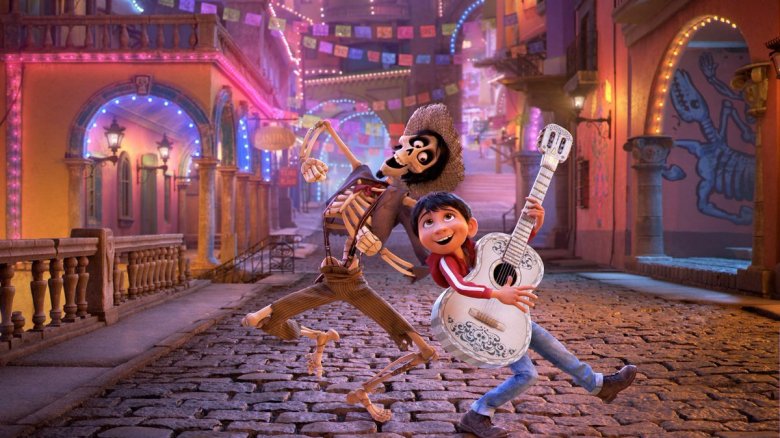 There's a lot of money to be made in the Land of the Dead, apparently.
The 19th feature from Pixar Animation Studios isn't even out yet in the United States, but it's already setting records on the other side of the Rio Grande. 
As of now, Coco is the highest-grossing movie ever released in Mexico, passing the previous record held by box office sensation The Avengers, which was 827 million pesos, or nearly $43.2 million.
Coco was released in Mexico earlier than it will be everywhere else, opening to general audiences on October 27, debuting as the number one movie in the country, and holding onto that spot for three straight weeks. By the second weekend of November, it had sealed its place as the all-time winner at the Mexican box office.
Co-directed by Lee Unkrich, who directed Toy Story 3, and Adrian Molina, who came up with the story and scripted, Coco follows a young boy named Miguel, an aspiring musician who believes he's descended from the greatest singer-songwriter in the history of Mexico. Together with the skeletal trickster Hector, Miguel travels to the festive Land of the Dead to try and find his supposed ancestor and seek his destiny.
The movie stars Anthony Gonzalez as Miguel, Benjamin Bratt as his idol Ernesto, and Gael García Bernal as Hector.
Coco will be released in the United States on November 22.