Will There Be A Coco 2?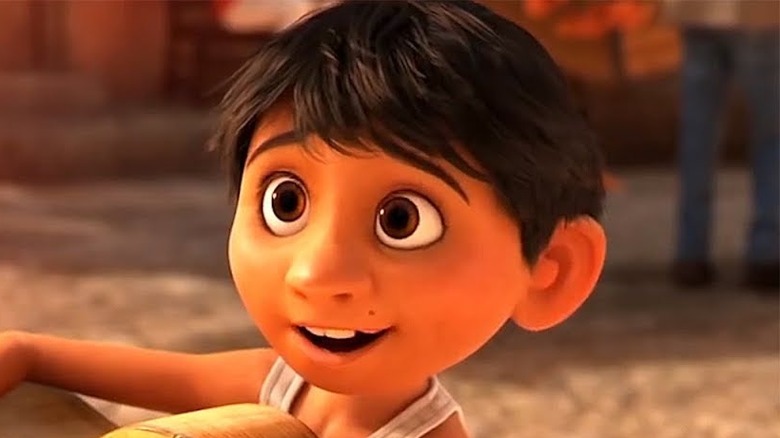 Disney/Pixar
In Pixar's 2017 animated feature "Coco," Anthony Gonzalez voices Miguel, a 12-year-old boy who lives with his family in Santa Cecelia, Mexico, and longs to be a musician. His family forbids him from pursuing his dream due to the shame they feel over their great-great-grandfather, an aspiring singer, who seemingly abandoned them years ago. But, after Miguel nabs a mysterious guitar out of the mausoleum of famed singer Ernesto de la Cruz (Benjamin Bratt) on Dia De Los Muertos, he's accidentally transported to the actual Land of the Dead. There, Miguel sets out on a quest to find his great-great-grandfather and return to the living, as well as get his family's approval to play music.
Following its release, "Coco" received acclaim for the inventive story and stunning animation, getting a 97% rating from critics on Rotten Tomatoes, and a not-too-shabby 94% audience score. Additionally, the Pixar film also earned more than $800 million at the worldwide box office worldwide (via Box Office Mojo). While Pixar fans know how picky the studio is about making sequels, a second "Coco" is always possible considering the first movie's profitability and warm reception from both critics and audiences. Will there ever be a "Coco 2"? Or will the film forever be a standalone story?
Coco 2 has yet to be officially announced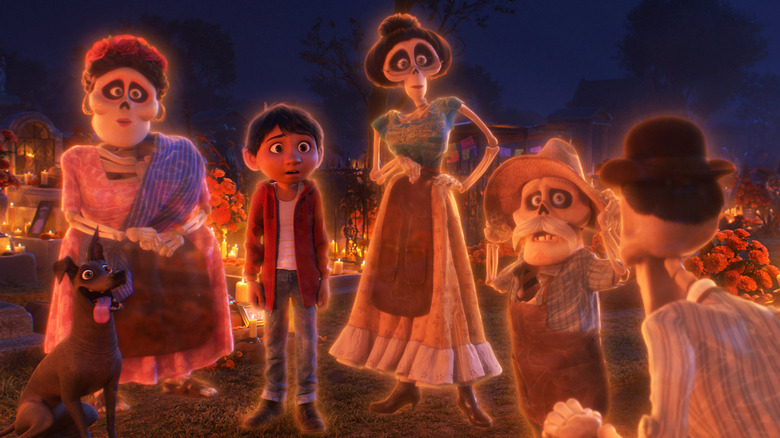 Disney/Pixar
Unfortunately, there has been no official statement confirming from Disney or Pixar about "Coco 2." Similarly, there has been no word from anyone involved in 2017's "Coco," like co-directors Adrian Molina and Lee Unkrich, that a sequel to the animated movie is in any stage of development.
Part of this may be from delays due to the COVID-19 pandemic; productions of all genres in both movie and television have been affected since March 2020. Pixar also seems to be quite careful and thoughtful about which of their movies they deem worthy of a follow-up to an original story. For example, "Ratatouille" and "Up" have never had sequels, but both "Cars" and "Toy Story" have become multi-film franchises over the years. And yet, all four films have the typical indicators of a sequel-worthy movie: critical praise (via Rotten Tomatoes), solid box office receipts (via The Numbers), and a story that is open-ended enough to invite another installment. Similarly, "Coco" ticks off all of these boxes, but it's possible Pixar simply doesn't think Miguel returning to the Land of the Dead would be a successful continuation of the first film.
Even if "Coco 2" began production this year, it would take a long time for it to hit theaters, as Pixar can take multiple years to develop and produce their animated feature films (via Harvard Business Review). If a second "Coco" movie does happen, expect it more than a few years from now. For now, you can stream "Coco" on Disney+.