Why Terry Crews' New Amazon Commercial Has Fans Seeing Red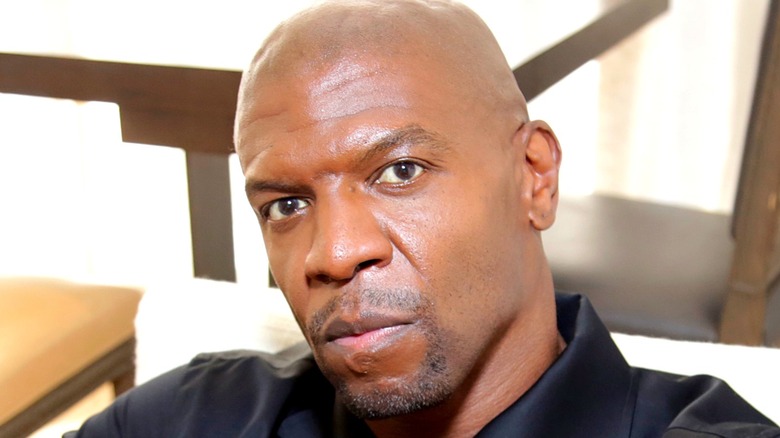 Santiago Felipe/Getty
On the surface, Terry Crews' new commercial for Amazon appears totally innocent. There's Crews' usual charm, some funny interactions with Amazon warehouse workers, and even a few facts and tips about the company and its supposed benefits. 
"I heard Amazon was hiring a bajillion people and thought I'd take a look for myself," Crews says at the start of the ad, which was posted this week on TikTok and other social media platforms. "So Amazon does pay for tuition?" he later asks, acting surprised. "What do you think my major should be?"
The commercial began gaining attention online Wednesday, November 10, but not for reasons some viewers might expect. In fact, many fans are actually outraged by Crews' involvement in the Amazon commercial, despite the "Brooklyn Nine-Nine" star being one of the most beloved actors on television right now. Notably, political commentator Hasan Piker led the charge against Crews when he tweeted, "this is deranged man." But what is it about the commercial that has so many people upset?
Fans are not happy about Terry Crews' Amazon commercial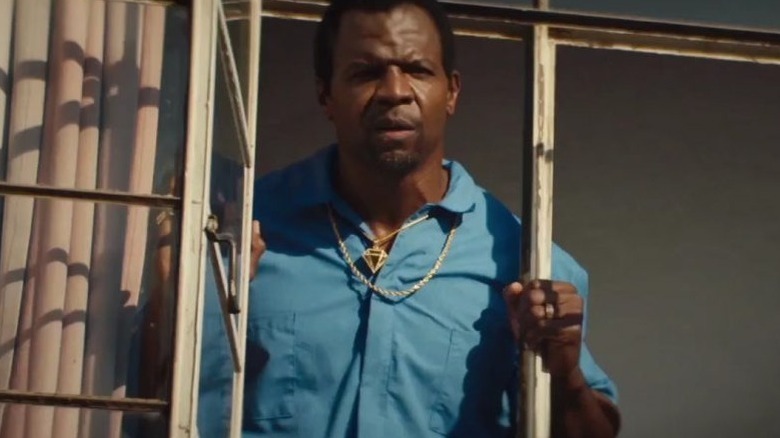 Mirror Releasing
For years, Amazon has come under fire for its treatment of its employees (via The Verge), which is largely why the company's newest commercial and its star, Terry Crews, are receiving so much criticism online. Crews, in particular, has been called out repeatedly by fans for his involvement in the commercial just three years after starring in the 2018 film "Sorry to Bother You," which tackled issues of race, greed, and labor in modern-day corporate America. 
"This Terry Crews, Amazon, commercial is giving me 'horse people' from 'Sorry to bother you' vibes," tweeted @OmowaleAfrika, while @aarjanistan wrote, "Terry crews really went from sorry to bother you to shilling for amazon huh." Adding to the growing conversation, @elevatorcore tweeted, "Terry Crews was in Sorry to Bother You and didn't internalize any of it huh?"
Director Boots Riley's black comedy shined a light on numerous problems that people experience in the corporate workplace, with the film essentially lampooning major companies like Amazon for how they treat their employees. In addition to Crews, the film starred Lakeith Stanfield, Tessa Thompson, Jermaine Fowler, Omari Hardwick, Patton Oswalt, Danny Glover, Armie Hammer, Forest Whitaker, and Rosario Dawson. It currently holds an impressive 93% critics score on Rotten Tomatoes.