What Time Does Red Notice Premiere On Netflix?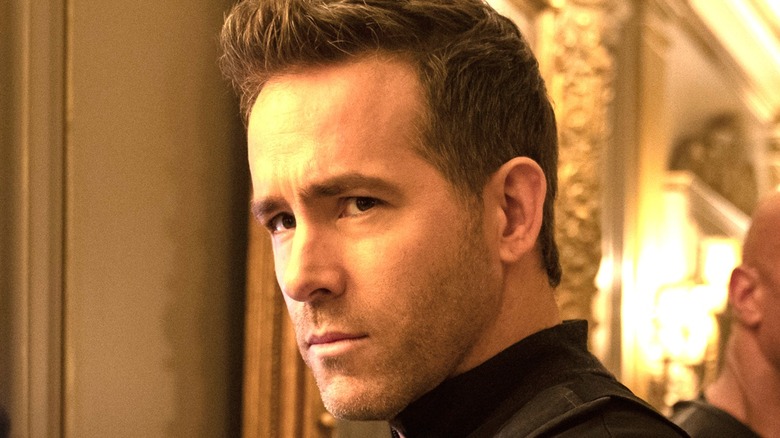 Netflix
The most costly film in Netflix history (via Forbes), "Red Notice" is a blockbuster action-comedy filled with lost treasure, glamour, double-crosses, and big-budget spectacle. In case that wasn't enough, the film also boasts more than its fair share of star power, with its cast not only featuring Dwayne "The Rock" Johnson but also Ryan Reynolds and Gal Gadot. Directed by Rawson Marshall Thurber, who has previously worked with Johnson on "Central Intelligence" and "Skyscraper," the new Netflix original film should prove to be a major movie event.
In "Red Notice," Reynolds plays Nolan Booth, a master forger and art thief, while Gadot stars as "The Bishop," a more classy kind of criminal who just so happens to be Nolan's rival. When both crooks set their hearts on locating three very pricey objects originally owned by Cleopatra, FBI profiler John Hartley (Johnson) tries to protect the collection himself. Red herrings and reversals abound as Hartley is forced to work with the two criminals while also trying to catch them.
But when exactly does the movie premiere on Netflix? Well, here's everything you need to know about the upcoming premiere of "Red Notice."
Red Notice's Netflix premiere is just around the corner
"Red Notice" will premiere on Netflix's streaming platform on Friday, November 12. That means the film will be available to stream on the service at 12:00 a.m. Pacific Time on November 12, as that's the time Netflix releases its new shows and movies (via Netflix Help). After that, the movie will be permanently available to watch on Netflix as long as you have a subscription.
Notably, "Red Notice" has already had a theatrical opening. A week before its November 12 premiere on Netflix, "Red Notice" appeared in select theaters on November 5 (via Game Rant). Netflix doesn't report box office totals but, apparently, the movie earned around $1.25 million across its opening weekend after debuting in 750 theaters (via Deadline).
Unfortunately, "Red Notice" won't be released in more theaters and will only be available to stream on Netflix. However, as long as you're a Netflix subscriber, you'll always be able to watch it from the comfort of your own home.