The Scott Adkins Action Adventure Flop Killing It On Netflix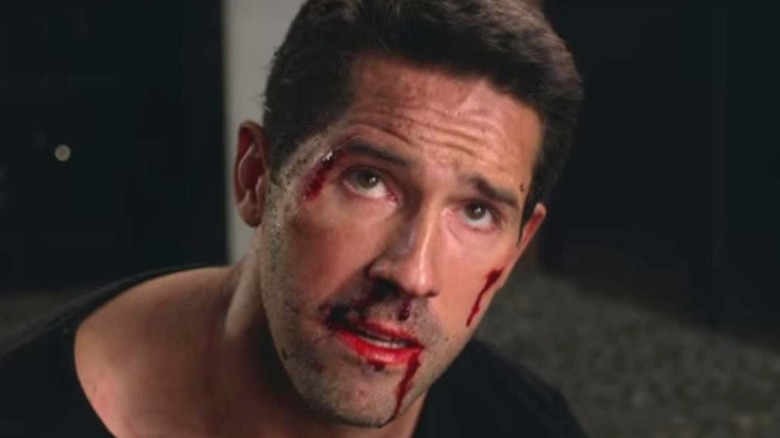 Lionsgate/Netflix
Every now and then, a film that failed to impress critics or audiences — or just managed to fall off their radar entirely — is able to earn itself a second chance by landing in Netflix's Top 10. Although the streaming service has been vague in the past about how it calculates these lists, it has shifted its methodology in recent years, and now "counts a view if an account watches at least two minutes of a title" (via Business Insider). Since the streaming giant's viewership numbers impact what films and television shows will land in its Top 10, it's safe to say that quite a few subscribers have been willing to give Scott Adkins' "Seized" another chance as of late (or, at the very least, two minutes of a chance, but hey).
Written by Richard Lowry and directed by Isaac Florentine — a name that fans of the long-running "Power Rangers" television series will probably recognize — the film stars Adkins (of the "Undisputed" franchise) as a former special agent forced into mandatory unretirement when his son is abducted (or, "seized") by dangerous criminals. If that sounds familiar to you, it's because, as The Guardian's Leslie Felperin pointed out, "With its one-word past-participle title, it's as if the makers weren't even trying to hide that this is basically a knock-off of Taken." 
Maybe so, but much like the Liam Neeson movie (as well as the memes it inspired), Adkins' film is clearly not without its charms.
Audiences are giving Seized a second chance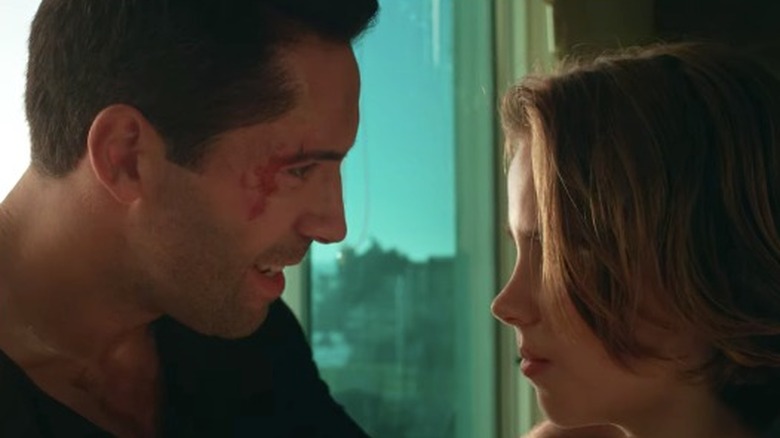 Lionsgate/Netflix
In that same review, Felperin praised Adkins for being "very graceful in motion and credibly pugilistic in the hand-to-hand fight scenes," and Mario Van Peebles (who plays cartel leader Mzamo) for imbuing the film with some "satirical wit." Nevertheless, in its first go-round, the movie — which /Film referred to as "'Taken' meets 'John Wick'" — pulled in some abysmal numbers (via Box Office Mojo), and came with its fair share of complications. As Adkins told Icon vs Icon in 2020, "Sometimes, with independent movies, you can have a tough run of it [...] we didn't have a lot of things going our way on this one." 
The past struggles of "Seized" notwithstanding, the fact that Adkins' star appears to be in ascent (not that it ever wasn't, for followers of the straight-to-video action scene) is certainly helping the film find an all-new audience on Netflix. The prolific action star and martial artist is slated to star alongside Ryan Kwanten (of "True Blood" fame) and — for the fifth time in their careers — fellow action star Dolph Lundgren, in Christian Sesma's upcoming "Section Eight" (via The Hollywood Reporter). 
For now, while audiences less familiar with Adkins' massive body of work wait for him to hit the big screen, they can fall in love with the actor for the first time right at home on Netflix.