Where You Can Watch Star Trek: Discovery Season 4 Without Paramount+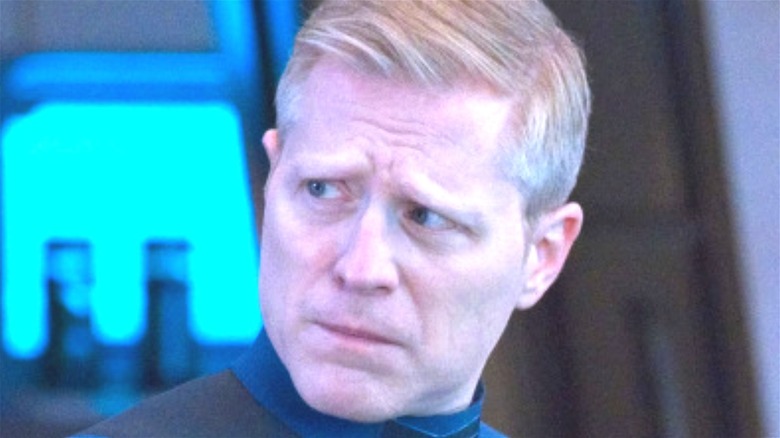 Michael Gibson/ViacomCBS
We may receive a commission on purchases made from links.
Since its inception in the late 1960s, the "Star Trek" universe has become one of the most venerable and fan-friendly science fiction franchises in history. It's a television universe that has grown exponentially thanks to its numerous spinoffs and reboots, all springing from the original "Star Trek" series starring William Shatner and Leonard Nimoy. With Paramount+'s Emmy-winning series "Star Trek: Discovery," this franchise continues to boldly go where no sci-fi franchise has gone before, doing so with a fresh crew of Starfleet heroes whose adventures give those of Kirk, Spock, and Captain Picard a run for their money.
If you've yet to catch up with "Discovery," the series debuted in 2017, focusing on the adventures of the titular vessel, and set approximately ten years before those of the original "Star Trek" program. If you've been obsessing over every pulse-pounding moment of the first three seasons of "Discovery," you know that timeline has dramatically changed since Season 1. You also know things are only gonna get weirder for Burnham (Sonequa Martin-Green) and the crew of the Discovery in its anxiously-anticipated fourth season. 
With the premiere of "Discovery" Season 4 now upon us, you might be wondering how and where you can watch those new episodes. The obvious answer is via a subscription to Paramount +. But if you're looking to explore "Discovery" without the aforementioned subscription, you will have a few viable options in the digital realm. 
Watching Star Trek: Discovery Season 4 without Paramount+ might cost you a few bucks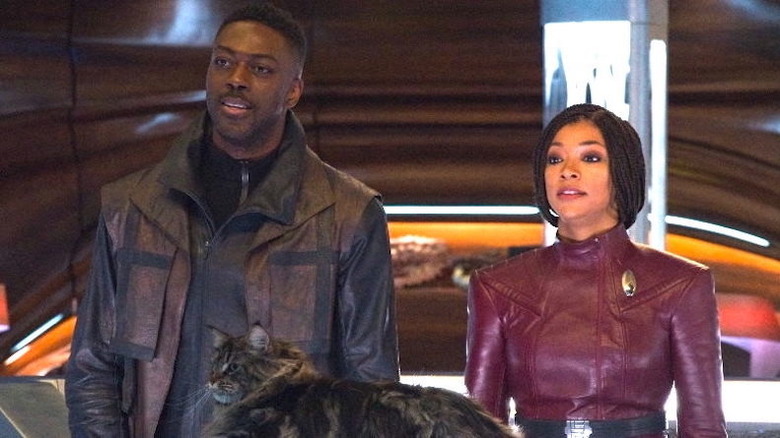 CBS/Paramount+
The new season of "Star Trek: Discovery" debuts on Paramount+ on November 18. As for what awaits the crew of Discovery in Season 4, the thrilling Season 3 finale found them setting off for parts of the future final frontier wholly uncharted, where they'll promptly encounter a dangerous new foe (via TV Line). And yes, the endless possibilities of that synopsis should have you hot to check in with the latest season of "Discovery" the day it drops on Paramount+.
That streamer is, of course, the only place you'll be able to catch new episodes day-and-date of their premiere. But, if you don't want to bring another streaming subscription into your life, episodes of the series have typically been made available on VOD platforms, including YouTube, Amazon Prime, and Vudu, the day after they debut. However, if you want to buy individual episodes of "Discovery" Season 4, it'll cost you $1.99 per standard definition episode. Doing this might prove pricey because a typical season can run for 13 to 15 episodes.
International viewers will be happy to know, however, that new episodes of "Discovery" typically hit Netflix within 24-hours of their U.S. premiere (via Daily Dot), so you should be able to stream them sans a Paramount+ sub. And for our Canadian viewers, fresh episodes usually arrive on Bell Media's CTV Sci-Fi Channel and the Crave streaming service in the same timeframe (per Variety).