Zack Snyder Reveals The Moment He Knew Henry Cavill Should Play Superman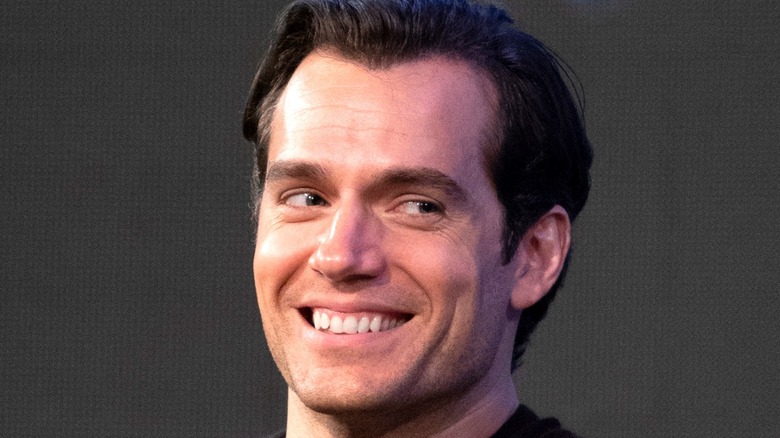 Fotonoticias/Getty Images
Playing Superman has generally been a tall order for any actor in Hollywood, especially after the legendary big screen portrayal of the character in 1978 by the late movie icon Christopher Reeve. Brandon Routh, of course, was the first movie actor to don the Man of Steel's costume after Reeve in the 2006 reboot "Superman Returns," but ultimately, the film fell short of box office expectations, with $391 million in global ticket sales (via Box Office Mojo).
A year before "Superman Returns" made its underwhelming debut, director Christopher Nolan made a splash in another corner of the DC movie universe with "Batman Begins." Nolan's real-world approach with Christian Bale as the Caped Crusader set an entirely new tone for the character, and franchise grew enormously in popularity by the time the Dark Knight trilogy wrapped up in 2012. The success of these films signaled to Warner Bros. that were was plenty of life in their superhero properties, and as such, esteemed "300" director Zack Snyder was hired to launch the Superman franchise again with "Man of Steel."
Once signed onto the film, Snyder was saddled with the gargantuan task of finding the right actor to play the time-honored superhero. But in a bit of Hollywood serendipity, Snyder was able to pinpoint the exact moment that he found his Man of Steel in an up-and-coming actor named Henry Cavill.
Zack Snyder knew Henry Cavill was Superman the first time he tried on the costume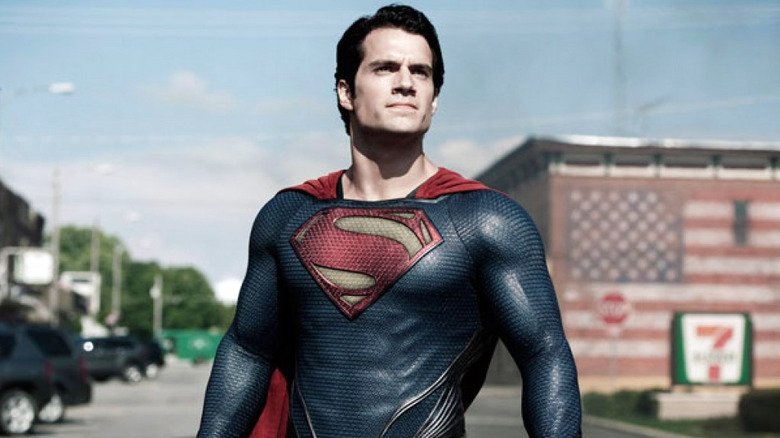 Warner Bros.
While Cavill was in the showbiz world for nine years before he auditioned for "Man of Steel," the actor had yet to find a true breakthrough role. Cavill was certainly in a fair share of high-profile projects, including a small supporting role in director Matthew Vaughn's 2007 adventure fantasy "Stardust," a regular role in the acclaimed Showtime period drama "The Tudors" from 2007 to 2010, and the lead in director Tarsem Singh's 2011 adventure fantasy "Immortals." It was before "Immortals," though, when Cavill got on Snyder's radar for "Man of Steel." 
In a new interview with The Hollywood Reporter, Snyder recalled the fateful moment in 2010 when knew that he found his star. The irony is, that moment came when Cavill tried on one of Reeve's original Superman costumes for test footage Snyder was filming for Warner Bros.
"When you see the suit on the ground, it's kind of shriveled up, it's just spandex, it looks like, 'Oh God, that's not going to be cool.' Henry put it on in this trailer. And there's a version of this where he comes out and is like, 'I'm Superman!' and you're like, 'OK, it's Halloween.' But Henry came out and even the crusty grips we hired for the test got quiet," Snyder told THR. "Everybody was heart-attack serious. He had just the right energy. We were like, 'Oh, he's Superman. That's what Superman looks like.'"
Henry Cavill thought he looked 'too fat' in the Superman costume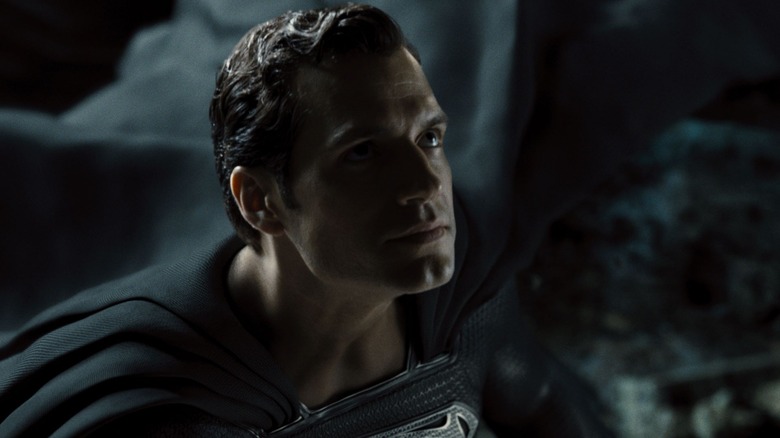 Warner Bros.
Being modest about Snyder's observations, Cavill injected a bit of self-deprecating humor about the first time he slipped into Reeve's iconic costume.
"If I'm going to be honest, what was going through my mind was, 'Lord, I'm too fat to be wearing this suit right now,'" Cavill recalled for THR. "And also, 'I can't believe I'm actually doing this' — there was a sense of excitement, achievement and nervousness."
Whatever initial feelings of inadequacy Cavill had about embodying the Superman costume, all doubts were washed away by the blockbuster reception of "Man of Steel" in 2013. The film soared to an impressive $668 million at the worldwide box office (via Box Office Mojo), paving the way for Superman's return in "Batman v Superman: Dawn of Justice" in 2016. Eventually, Snyder was able to complete his vision of the definitive gathering of DC's greatest superheroes with the HBO Max release of "Zack Snyder's Justice League" in 2021.
In the interim, Cavill has found success in such notable films as "Mission: Impossible — Fallout" and "Enola Holmes," as well as the Netflix series "The Witcher." Season 2 of "The Witcher" is set to debut on the streamer December 17.