Squid Game Almost Had A Very Different Ending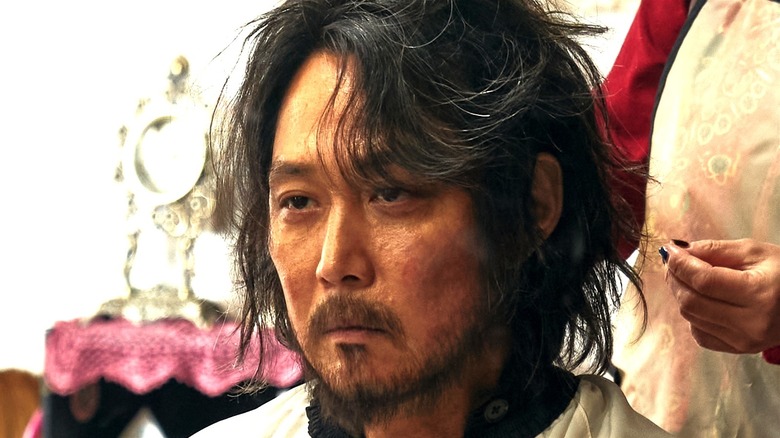 Netflx
It's fair to say that Netflix's "Squid Game" has taken the world by storm. Audiences have been enthralled by the Korean survival thriller series, which sees hundreds of contestants take part in a series of children's games (with a deadly twist) in a bid to win the equivalent of $40 million. It impressed viewers worldwide, garnering a 94% critic rating alongside an 84% audience score on Rotten Tomatoes. This just goes to show how, increasingly, some of Netflix's best content isn't made in the west, with a number of other Korean thrillers — such as "The Lies Within," "Voice," and "Extracurricular" — having found success on the streaming service, while audiences have also fallen in love with the Japanese series "Alice in Borderland."
Viewers were left with plenty of questions after finishing "Squid Game," especially when it comes to Gi-hun (Lee Jung-jae), his future after the games, and the mysterious VIPs who are running things. The show ends with Gi-hun deciding not to visit his daughter in Los Angeles, instead promising that he's going to use his newfound wealth to put a stop to the games once and for all. Thankfully, Netflix and the show's creator Hwang Dong-hyuk are working on a second season, so the series will return in the future.
But Hwang Dong-hyuk recently revealed that "Squid Game" almost had a completely different ending.
Gi-hun nearly got on the plane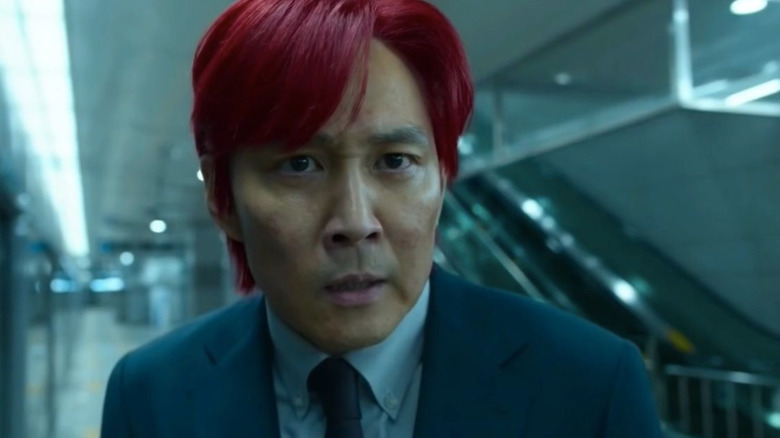 Netflix
When speaking to Entertainment Weekly, Hwang Dong-hyuk revealed "We actually wrestled between two different scenarios for the ending." Which isn't surprising, given that Gi-hun clearly struggles with his own moral dilemma. Dong-hyuk went on to say "There was one, the other alternate ending, where Gi-hun would get on the plane and leave. And then there was of course the one where he would turn back and walk towards the camera."
The creator and the team were torn between the two endings because of what they wanted to explore in a possible second season. "We constantly asked ourselves, is it really right for Gi-hun to make the decision to leave and go see his family, to pursue his own happiness?" He also added, "Is that the right way for us to really propose the question or the message that we wanted to convey through the series?"
"We came to the conclusion that the question that we wanted to propose cannot be done if he left on the plane," Dong-hyuk said.
It sounds like Season 2 will explore the ramifications of Gi-hun's self-imposed moral obligation to putting a stop to the games "The question that we want to answer — why has the world come to what it is now? — can only be answered or can only be proposed if Gi-hun turned back and walked towards the camera."
Audiences are clearly in for a treat whenever "Squid Game" Season 2 arrives on Netflix.