Here's When You Can Watch Marvel's Eternals At Home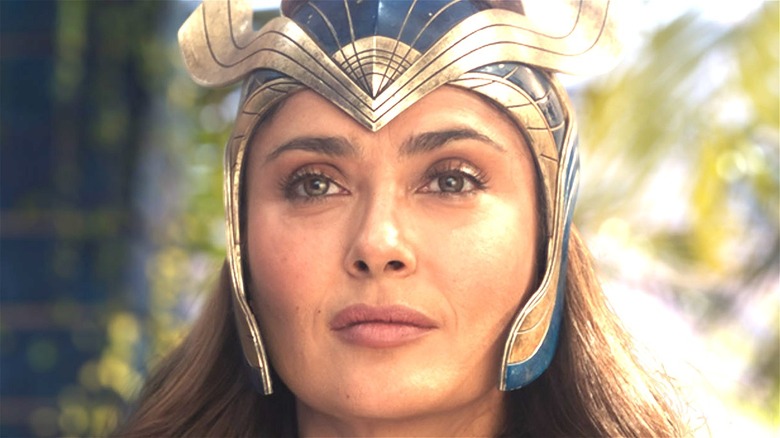 Courtesy of Marvel Studios
Marvel's "Eternals" was released in theaters on November 5 and, ever since, people have been asking when they'll be able to kick back and watch the star-studded flick at home. 
"Excited to see the deleted scenes on the #Eternals home release when it rolls around," wrote @itsRyanUnicomb on Twitter the week of the film's theatrical release. Another fan, Christian Kim, tweeted, "Low key hoping that Marvel / Disney will do to the home release of Eternals what Warner Bros. did to the 4K home release of BvS and give us the full 1.43:1 IMAX format for the sequences that were shot that way."
"Eternals" may have proven itself the most divisive Marvel Cinematic Universe entry to date, but the Chloé Zhao film's packed cast and incredible visuals have caused those who enjoyed the film in theaters to salivate for more. Lucky for them, it would seem that Disney+ has a (late) Christmas present in mind. Here's when the film is expected to be available to watch at home. 
Eternals will be on Disney+ on January 12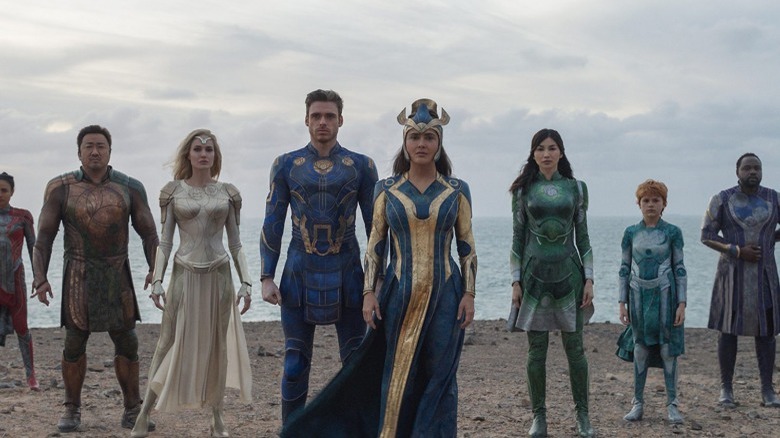 Marvel Studios/Disney
Today, Disney+ announced that "Eternals" will arrive on the streaming service on January 12, a whole 68 days after its initial theatrical release. 
This would seem to indicate that Marvel's theatrical window could be slightly longer than the pandemic-era industry standard of 45 days. If we look at Marvel's most recent digital release, this time table matches up quite well actually. "Shang-Chi and the Legend of the Ten Rings" premiered in theaters on September 13 and arrived on Disney+ on November 12, about 60 days later. Of course, the film studio is incentivized to attempt to bring home as much money at the box office as possible, before making the film available for Disney+ subscribers. 
When the Chloe Zhao film was first released, some fans held out on going to the theater to see the movie, instead waiting for it to be posted on Disney+. "I would pay AT LEAST $60 to watch Marvel movies at home on @disneyplus on release day," opined @marcussniffles_.
Let's all hope Clint Barton (Jeremy Renner) of "Hawkeye" is able to make it home long before "Eternals" does.