Things Are Looking Up For Netflix's One Piece Live-Action Series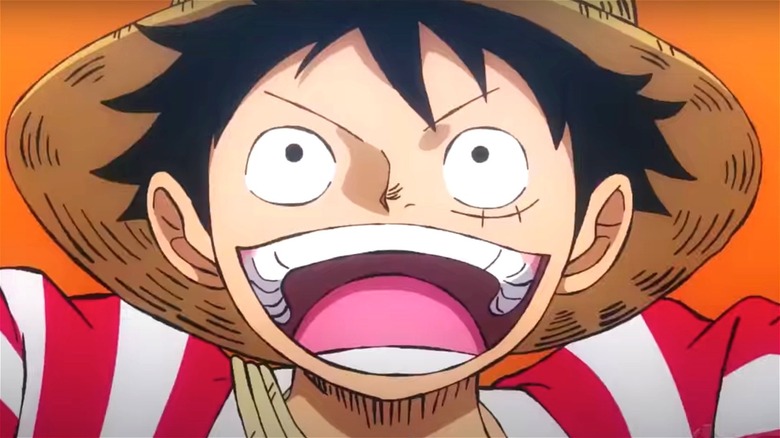 Toei Animation
Netflix will release its live-action adaptation of hit anime series "Cowboy Bebop" on November 19, and fans are already losing their minds over it. The history of live-action American films and TV shows based on anime properties is something of a mixed bag. For instance, the 2017 "Ghost in the Shell" film starring Scarlett Johansson currently holds a 43% critical aggregate score on Rotten Tomatoes, while Netflix's movie adaptation of "Death Note" did even worse, netting a 38% Rotten Tomatoes score.
If "Cowboy Bebop" turns out to be a hit, then the series will be bucking what has thus far become something of an unfortunate trend. Whether or not "Cowboy Bebop" succeeds, however, Netflix already has a number of additional live-action anime adaptations on its slate of upcoming releases. Among those is a live-action version of "One Piece," based on the ongoing comic book series by author Eiichiro Oda. The "One Piece" manga is currently comprised of more than 900 chapters, so the upcoming TV show has ample material to work from.
While details about Netflix's "One Piece" are still relatively scarce, the Netflix Geeked Twitter account recently shared what appears to be a significant milestone in the series' production.
Romance Dawn is coming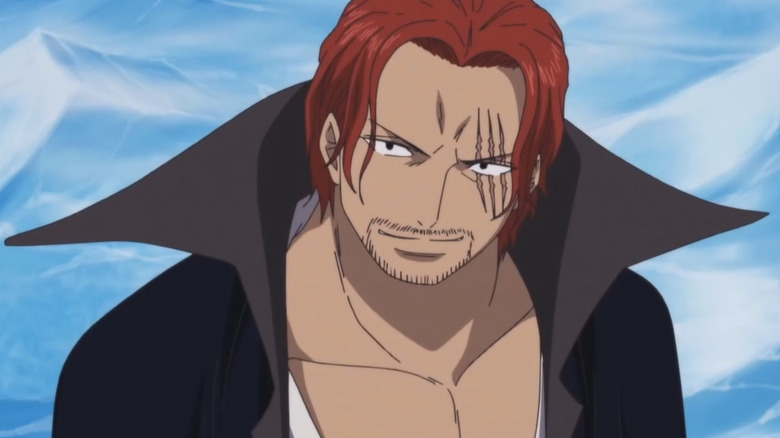 Toei Animation
On the morning of Sept. 3, Netflix Geeked posted a photo of a screenplay for the first episode of the streaming platform's "One Piece" adaptation. While the image ultimately includes little new information, it confirms that the two lead writers announced along with the series are still involved, and even bears a brand new logo designed for the series' debut live-action outing.
The "One Piece" pilot — titled "Romance Dawn," after the series' first story arc — is credited to writers Matt Owens and Steven Maeda. Owens thus far has largely worked as a writer for various Marvel TV series, including "Agents of SHIELD" and "Luke Cage." Maeda is also a prolific TV writer, whose past work includes writing credits on classics like "The X-Files" and "Lost."
At the top of the script is a logo, which Netflix Geeked shared as a higher-resolution stand-alone image in a Tweet following its screenplay reveal. The skeleton — literally and figuratively — of the new design is largely similar to that of the logo used for the anime and manga series. Within its "O" is a skull bearing protagonist Luffy's signature red-striped hat, backed by pirate-appropriate crossbones. However, the skull in the live action series' logo appears either hand-made or computer-generated, granting it an appropriately lifelike appearance. Missing from the new logo are the silhouette of Luffy in place of its "I" and the rope tied to its anchor-shaped "E."
Now that Netflix has confirmed that "One Piece" is actively in production, more details are likely to follow as the making of the series moves forward.