Watch The Trailer For The Big Bang Theory Prequel Young Sheldon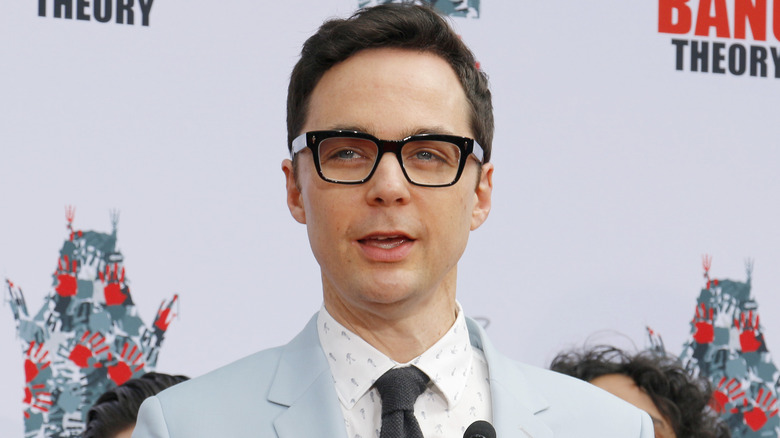 Tinseltown/Shutterstock
Get ready for a double dose of Sheldon Cooper on CBS next year. The network has released the first trailer for their upcoming The Big Bang Theory prequel Young Sheldon, and it's packed to the brim with both the child version of the character (played by Big Little Lies break-out Iain Armitage) and the adult version (played by Golden Globe winner Jim Parsons).
The trailer begins with clips of adult Sheldon, promising that he "has a beginning" before moving into his childhood in Texas. Young Sheldon is set to begin attending ninth grade even though he is just nine years old, something which causes a lot of tension within the school and within his family. The series promises to explain Sheldon's love of trains, his penchant for cleanliness, and even tell you when his testicles descended (in case you were curious). However, like its predecessor, it will also balance sweet moments with the character's weirdness, focusing on his developing relationships with his family, including his religious mother (Zoe Perry), his frustrated father (Lance Barber), his twin sister (Raegan Revord), and his older brother (Montana Jordan), who just so happens to now be in the same grade as his smaller sibling.
Armitage immediately proves that he has what it takes to match Parsons' adult performance, and fans of TBBT should definitely be happy to learn more about how the intriguing character grew up. Young Sheldon, which will air after The Big Bang Theory on Thursday nights come fall, comes from Chuck Lorre, Steven Molaro, Jim Parsons, and Todd Spiewak. While we wait for the show to premiere, read up on the untold truth of its parent show.