Here's How You Can Watch Yellowstone Season 4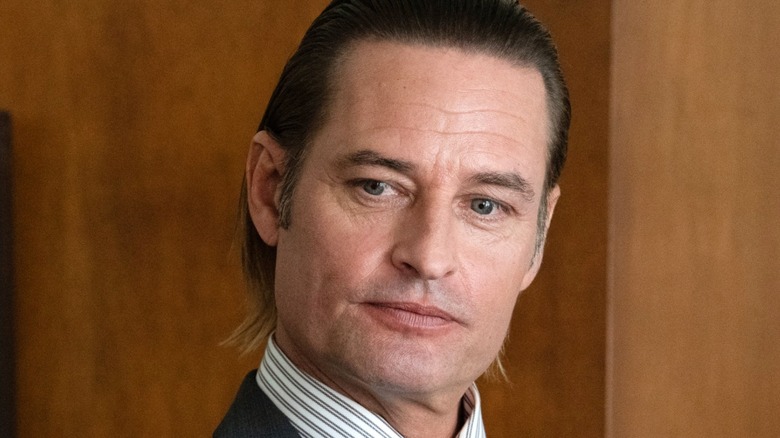 Paramount Network
After a long, torturous wait, Season 4 of "Yellowstone" is finally underway, and oh boy did the new season begin with a Big Sky Country-sized bang. Don't worry, we've absolutely no intention of spoiling the Season 4 premiere of "Yellowstone" for those who've yet to watch it. We will, however, remind you that you're actually two episodes behind on Season 4 of "Yellowstone" at this point, as Paramount Network dropped both episodes 1 and 2 on premiere day as a kind of two-hour event.
That, of course, means you're still not in the know about which of the besieged Duttons survived their attack from that vicious Season 3 finale. Likewise, you're still no closer to possibly finding out which of the family's enemies called in the hits, or what those attacks mean for wayward Jamie Dutton (Wes Bentley), who was conspicuously not targeted. While not all of said quandaries were definitively covered in those Season 4 premiere episodes, narrative threads are very much starting to untangle. 
If you're dying to know how the cards are starting to fall for John Dutton (Kevin Costner) and his crew in the new season of "Yellowstone," you've got a few easy options to watch every episode as they arrive.
Yellowstone fans have a few options to get eyes on the new season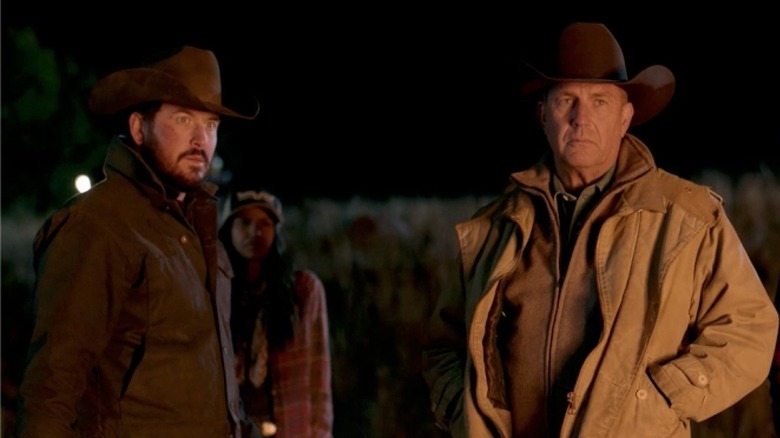 Paramount Network
If you are looking to keep current on all matters concerning the fictional Yellowstone Ranch, the best option is to go ahead and add Paramount Network to your cable TV package, as that's where new episodes will be premiering every Sunday night for the next several weeks. And for those of you who've opted to live cable free, Paramount Network can also be viewed through the likes of Sling TV, Roku, Fubo, and other streaming television providers. 
Now, common sense might also tell you the series is available on Paramount's own streaming service, but you'll find not a single episode of "Yellowstone" Season 4 on Paramount+. Unfortunately, it seems Season 4 episodes of "Yellowstone" will not be joining the series' first three on Peacock anytime soon, either. That doesn't mean you can't stream Season 4 in the digital realm, but doing so will cost you a few bucks, as you'll need to buy each through Amazon Prime Video, iTunes, or other VOD platforms. For penny pinchers, the first half of the premiere double-header is available to stream on the Paramount Network website without a cable package, but you'll have to input your cable credentials to catch the second hour (and every subsequent one, for that matter).
At current, you can purchase individual Season 4 episodes of "Yellowstone" for about $2.99 each via those VOD platforms. And yes, Episodes 1 and 2 of the fourth season are already available. With the new season expected to run 10 episodes, that track will cost you roughly $30. If you're looking for a more cost friendly approach, you can actually pre-pay for the full season at a cost of $19.99, which is legit bang-for-your-buck kinda value.